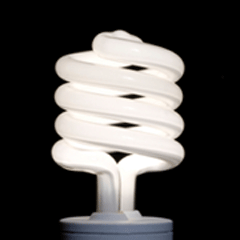 Think big. Then share your thinking with us.
This is an open invitation to help Canada (and the rest of the world) brainstorm a better future by pointing The Tyee community to the best important ideas for 2009.
If that sounds familiar, yes, we did run a series over the holidays called New Ideas for the New Year. You can find the series here (and it's embedded in a box in this story).
Now it's your turn to add to our list.
No need to feel intimidated. We're not insisting that you have cooked up the idea all by yourself. Instead, we are inviting you to do what our writers did in the series. Point Tyee readers to an idea that you feel is fresh, powerful and resonant with your values.
There are two ways to do so. One's fast and easy. The other, not quite so much.
Approach #1: Post a comment with link below.
You can get the ideas fair rolling by posting a comment below this story in which you:
Write a short description of the idea and...
Provide a link to the place on the web where readers can learn more about it -- a magazine article, a think tank paper, a newspaper op-ed, a YouTube documentary... whatever.
Your posted comment will soon be shared with the thousands of people who visit The Tyee every day. Who knows, maybe it'll be the next 100-Mile Diet (launched right here in these pages).
Approach #2: E-mail us a longer article to run under your byline.
Feeling more ambitious? Have an idea so original it hasn't been floated on the web anywhere else yet? You are invited to submit an article laying out your thinking. We ask you to substantiate your ideas with facts and clear, reasoned arguments. (No rants please). And please understand that the article would run under your byline -- your real name, not your Tyee commenter's nickname. Send your submission to: editor@thetyee.ca and make the subject line: Big Idea for 2009.
Pretty much every area of life is fair game. Come up with a bright new approach to education, the arts, medicine, government, activism, business, family life, religion, sex... you name it.
For the next week we hope the comments below will grow with all your Big Ideas for 2009. And after some articles have arrived in our editor's inbox, we'll publish those we judge the best.
Thanks in advance for engaging with this experiment. Only you can prove it to have been a good idea!
Related Tyee stories: