[Editor's note: In the first of this two-part series, we met Kwikwetlem First Nation band councillor and knowledge keeper George Chaffee and learned about his work to restore his nation's cemetery, which has been flooded due to changes to the Coquitlam River. Today, meet Kwikwetlem member Reaman Miller, who is committed to a better future for his nation.]
Reaman Miller remembers his initiation into the ancient Kwikwetlem tradition of fishing for salmon. It came after sundown, and it was less about hauling in catch than it was about repairing a connective fabric.
For thousands of years, members of the nation traversed the Fraser and Coquitlam Rivers in canoes made out of hollowed-out trees. They made drift nets from cedars. They would say a prayer for the first salmon they caught on every trip, thanking the fish for leading them on a path to a fruitful catch, before releasing it back into the water.
Now, in July, it was a motorized boat that carried Miller and four others down the Fraser River at night — the time when his ancestors had typically fished. The most experienced among them was 50-year-old George Chaffee, who had asked Miller to come along and learn the old ways.
Miller had ancestors in the Kwikwetlem First Nation, but before he was born in 1991, his grandparents left Canada to start a new life south of the border. Miller grew up in Seattle and Tacoma, Washington. 
Throughout his adolescence, Miller had rebellious tendencies and lost his way at various points in his life. In his mid-20s, he grew tired of spending his nights working in a bar and drinking with colleagues. He wanted a change.  
So, six years ago, he came to Kwikwetlem. 
At the reserve on the banks of the Coquitlam River, he earned a job as a receptionist at the band office. He learned hən̓q̓əmin̓əm̓, the nation's traditional language. He was promoted to project co-ordinator, a role that saw him get involved in projects like the renaming of the səmiq̓ʷəʔelə land. In that position, he learned a lot about his nation's history at səmiq̓ʷəʔelə, which prior to settler arrival, served as both a spiritual place and safety spot when flood waters arrived.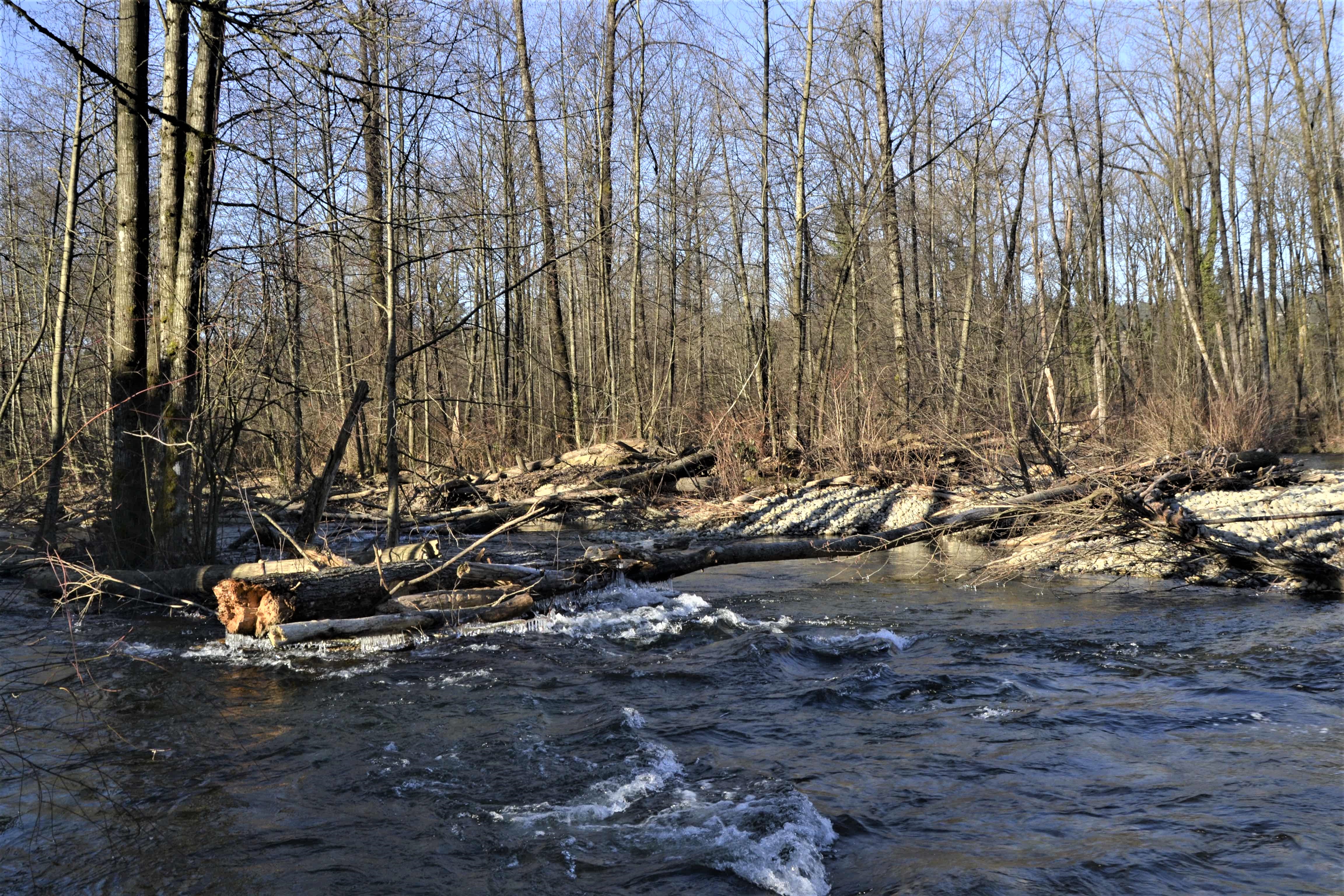 But Miller had limited knowledge of the nation's fishing practices and was honoured to learn from Chaffee, who had just one request. Miller had to share what he was taught, just as his Elders had done with him.  
"That's the deal," Chaffee told him. "I teach you, but it doesn't belong to you. You have to pass it on to a new generation." 
First they spent hours mending a 150-foot long net. Then, on their first try on the river, they didn't catch many salmon. But Chaffee insisted they shouldn't be disappointed. 
Now as the men again floated through the warm night air and started to place the net into the water, Miller heard a snap. He poked his head over the edge of the boat. 
The noise got louder. Snap, snap, snap, snap, snap. One by one, the ties in their handmade net started to tear. He looked to Chaffee, who pulled the net from the water and led the crew back to shore.
Miller watched as Chaffee quickly set work repairing. After 20 minutes, "we were back on the water with this janky net," Miller said. "But we caught so many fish with it." More than 50 in fact.
Along with those fish, Miller took away a lesson — stay the course in what you believe, even if plans don't always go your way. 
"There's a collective feeling when you put in the heart and the effort to do something and carry it out, then you will be rewarded," Miller said.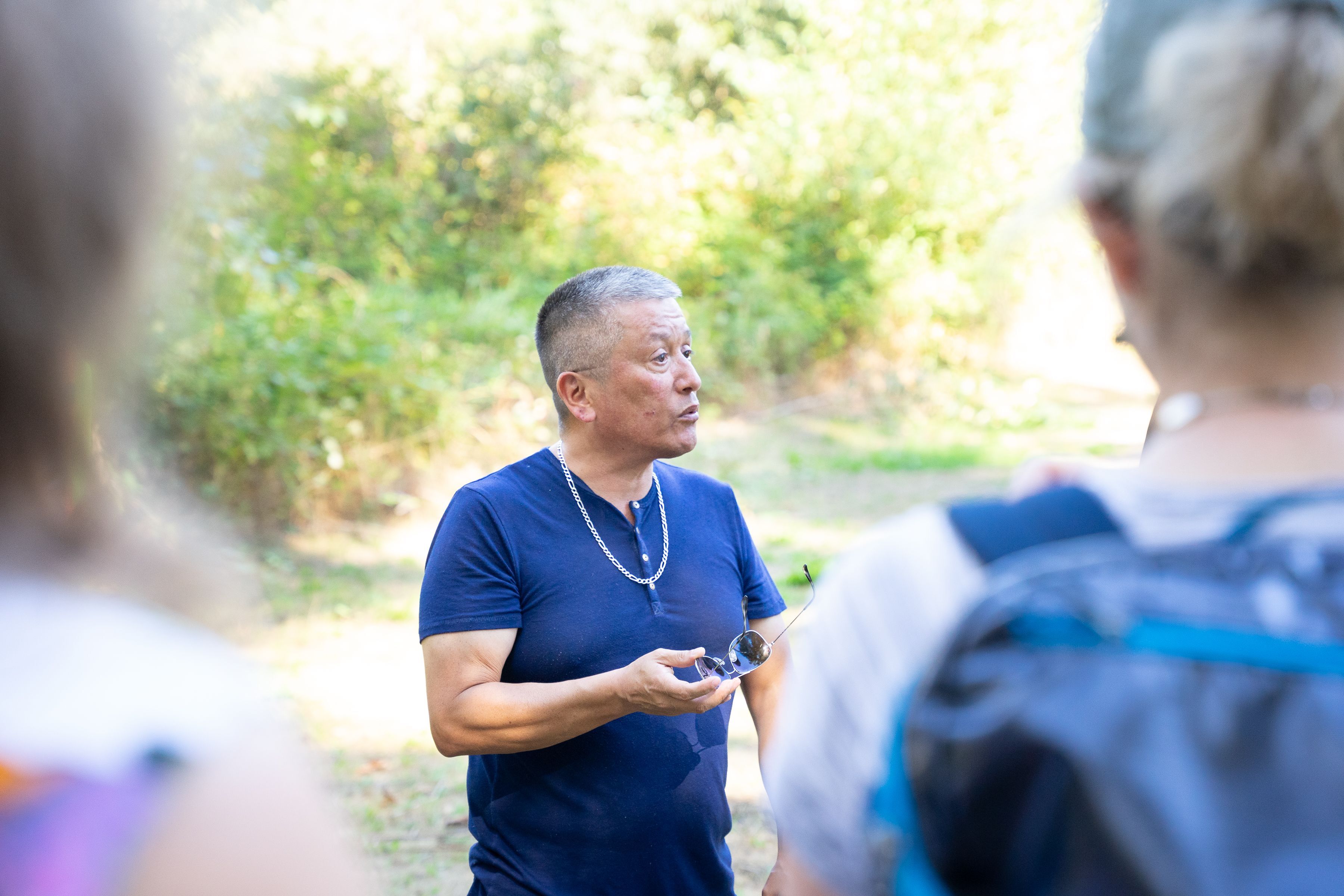 Rebuilding the Kwikwetlem First Nation's burial site under the direction of George Chaffee, Miller says, will be a significant project to both honour their past and prepare for the future. As reported in the first part of this series, the nation's cemetery was flooded from rising water levels that saturated the ground and flood graves.
"Restoration of the cemetery is imminent," Miller said. "We need to recoup and figure out the ecological impacts of what's going on."
Working with hydrology experts, last summer the nation installed wells around the graveyard, which will yield data this spring about where the water is coming from and whether the problem is fixable. If nothing can be done about the flooding, the nation may have to look at relocating the cemetery and make sure they find a way to respect the relatives buried at the old one. 
However it goes, Miller says he would like to see a 50- to 100-year plan that considers population growth in forecasting how a future cemetery can serve the nation best.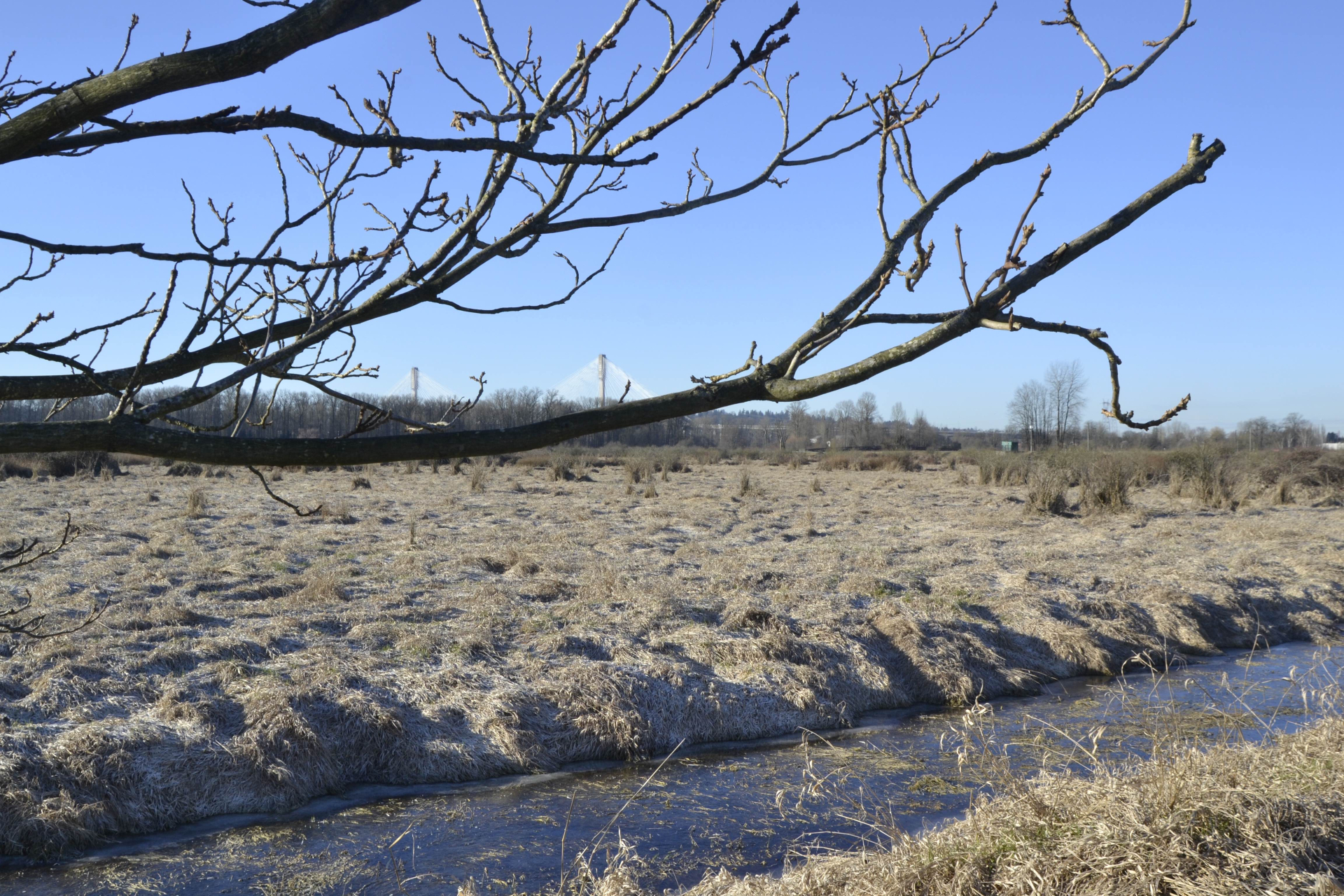 Even as Miller peers a century into the future of his Kwikwetlem people, he acknowledges there are certain things he misses about his old life in Washington state. He misses friends and acquaintances and their familiar interactions. His mind held a map of the local corner stores and city streets. It felt good to be able to give a stranger directions in a place he knew like the back of his hand. 
"Comfort is probably what I miss the most," Miller said. "But I have to acknowledge that growing out of that is probably why I am where I am today." 
When he first returned to the territory of his ancestors, Miller felt disoriented. As he started to get involved in the Kwikwetlem First Nation's projects, he found purpose.  
Recently Miller switched jobs within the nation to assist with development planning — while keeping his hand in his previous projects, including implementing new election codes. One of the issues he's passionate about is how flood control methods can be adapted to protect salmon, a subject he discussed in a 2021 video.
Miller works 12 to 13 hours most days. "I'm exhausted when I get home," he says.
The work grows along with the Kwikwetlem First Nation, whose population has increased in the past seven years from 96 to 123. While Miller was learning hən̓q̓əmin̓əm̓, he often wondered why he should master the language if it wouldn't be directly applicable to his work in the office. For example, there's no direct translation for words like "business" and "corporation." 
But after working in the office and alongside knowledge keepers like Chaffee, he's come to realize that language is an important part of sustaining the nation's history. 
Anytime you meet an Elder, he says, you'll notice that they hold information in their hearts, waiting to share it with someone. Their knowledge binds people of a nation together, no matter where they grew up or how far they might have strayed from home. 
"We have a small window of opportunity," he said. "The Elders aren't going to be around forever. It's up to the administration, the younger ones, to create a vehicle for them to transfer that knowledge."
Miller's mind goes back to what he's learned from George Chaffee about catching salmon by mending nets. The lesson extended to knots holding together the community Miller now calls home.
"George has places to fish. He knows where that family's place to fish is, this family's place is to fish and that family's. That may not seem like necessary or relative knowledge anymore, but it is. It shows that there's a connection." 
Miller thinks about a night, before coming to Kwikwetlem, when he met a best friend for a drink and told him he was thinking of leaving Washington. He told his friend he was moving to Canada. He was going home.
"Do you know why?" his friend asked. 
"This is my calling," Miller replied. "Maybe my purpose."
Read part one of this series.