[Editor's note: This is second in a five-part series profiling how children of Chinese immigrants have carved out identities differently over five generations in the Vancouver region.]
The Empress of Japan left Vancouver on a Saturday morning in 1936. The fastest to the Orient, they called her.
On board was a young man named Bill Wong. He was 14 years old. Wong was leaving home for a land he had never seen, the land where his father was born, the land of his ancestors: China.
Wong was born in Vancouver in 1922. His father, Kung Lai, came to Canada from Canton, a province on the coast of the South China Sea. Canton's ports made it a bustling gateway to the western world for centuries.
In Kung Lai's day, Canton was a gateway for opportunities overseas. His family knew North America by another name: Gold Mountain. Whispers of possibilities in foreign lands were what prompted Cantonese to leave home in the past 150 years, said Henry Yu, a UBC professor expert in Asian Canadian history.
"Before you take the first step out of a village to cross the seas, cross the ocean, something's got to come the other way; a dream, or some kind of hope or aspiration," said Yu. "It could take the form of a rich returnee—'I wanna be that guy! Where'd he go?'—or it could be a letter that describes a place."
Kung Lai was seized by the dream. He sailed to Vancouver for a new life, in 1913 opened a tailor shop in the city's Chinatown, and succeeded in business.
But now, Kung Lai looked back at China with his son's future in mind, and saw opportunity in the land he left behind.
Canada had not been kind to the Chinese. Many labour immigrants came to Canada to lay rail track in the 1800s, but after the line was complete, the government and other Canadians didn't want Chinese around anymore. Chinese were assaulted during a Chinatown riot in 1907, Chinese were not allowed to vote, and Chinese newcomers had to pay a head tax until Chinese immigration was shut out entirely in 1923. As a result, Wong's father concluded that segregated Vancouver would deny his children a chance to prosper in the wider culture. If they were educated in China, they'd have a better shot at doing well in Chinatown.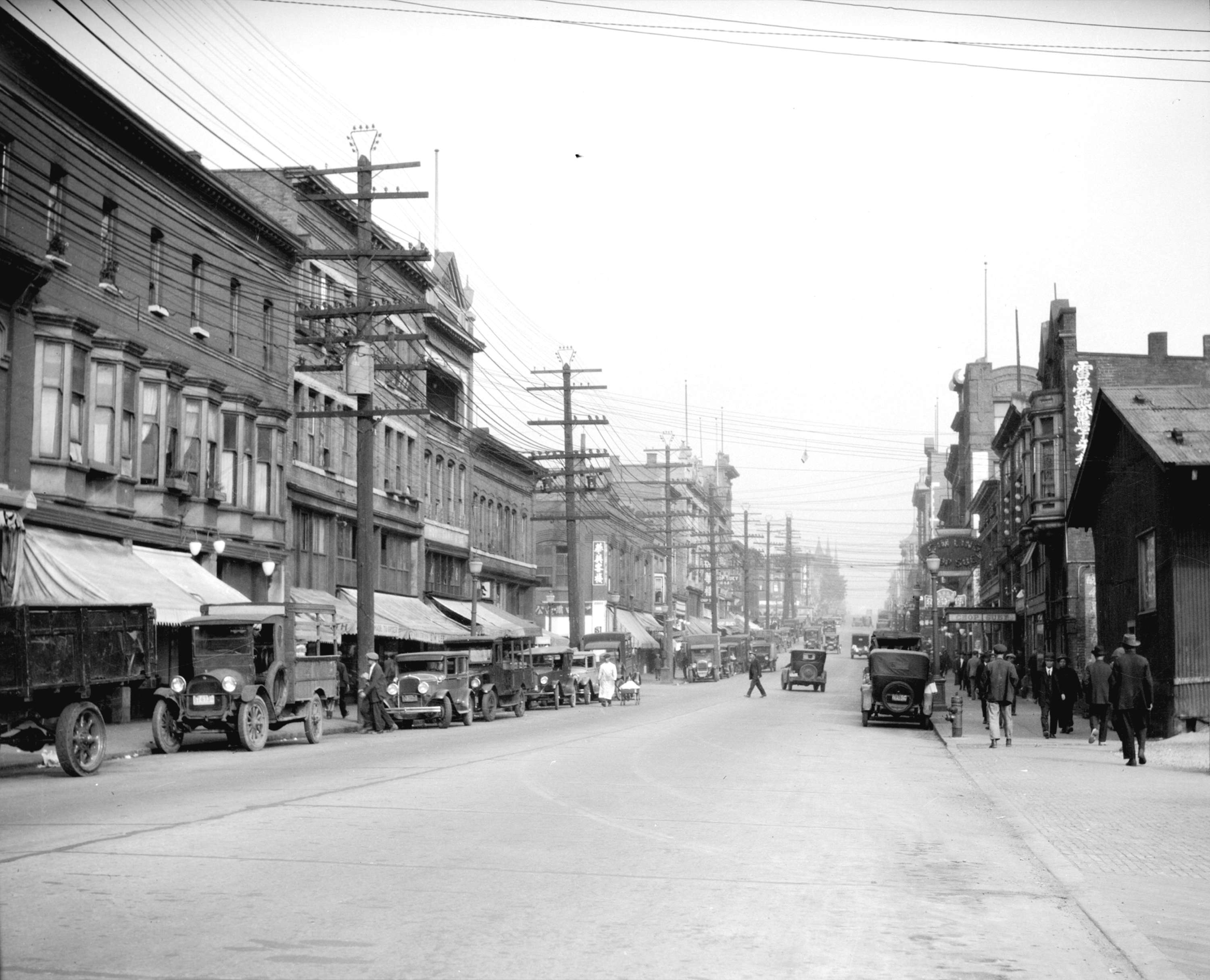 And so, Wong and his brother were put aboard a steamship that Saturday in 1936 and sent off to study Chinese culture and language in Guangzhou, the capital of Canton today known as Guangdong.
When Wong arrived there, "Everything was new, everything was Chinese, from the people to the school," he recalled. "But in a way, I didn't feel that strange." He had always felt more Chinese rather than Canadian due to discrimination.
But as the Japanese gained more power in China at the onset of war, the Wong brothers returned to Vancouver a year later. Bill attended Vancouver Technical Secondary and proved to be good at working with his hands, with top marks in metalwork and woodwork. Kung Lai believed in higher education and sent his son to pursue mechanical engineering at the University of British Columbia.
'We'll both be embarrassed'
According to Wong, discrimination at university was nothing violent or blatant, though it was exclusionary.
Vancouver had a saltwater swimming pool at the time called the Crystal Pool. It was downtown near the bay, and student swim teams practiced there. Chinese were not allowed, unless they were sneaky about it.
"The only way we could get in was when this Catholic priest took a bunch of us Chinese to go after hours, after 9 p.m.," he said. "Discrimination like that really hits you."
Such exclusion extended to job prospects.
"Even before we graduated, we knew we would not be practicing engineering," said Wong. "When the job recruiters came to hire engineers, they would speak to our class president directly and say, 'See that Chinese boy at the back? Ask him not to come in. Because if they do come in for an inquiry, we'll both be embarrassed, you see?'
"So that's why I didn't even try to look for a job when I graduated, but I wanted to finish my courses."
So Bill Wong, along with his brother Jack, took over their father's shop in the Chinatown enclave instead.
Wong represented a hybrid of cultures that might have provided him an advantage outside of Chinatown in later decades. He had both a Canadian and Chinese education and was bilingual, which would have been a solid asset as trans-Pacific engineering projects bloomed. But discrimination stopped him from following that path.
"People hybridize wherever they go," said Chris Lee, director of UBC's Asian Canadian and Asian Migration program. "People always adapt and make their home in a new place. But with white Canada policies that make Chinese the racialized other, hybridity was not an option." With Canada's stance that Chinese were not welcome, individuals like Wong felt like being Canadian and being Chinese were exclusive of one another.
Life as a tailor kept Wong busy, but also engaged. Thanks to some art and anatomy courses that Wong had taken at university, he was an especially good fit for tailoring.
"That's what tailoring is. It's art," he said. "Instead of steel and wood, you use flexible materials. And it deals with everyday life and is always changing. To me, that's more interesting than working with something that's solid."
For example, jazz musicians of the 1940s made popular the zoot suit — high-waisted, wide-legged, and tight-cuffed. Modernize produced dozens of these suits.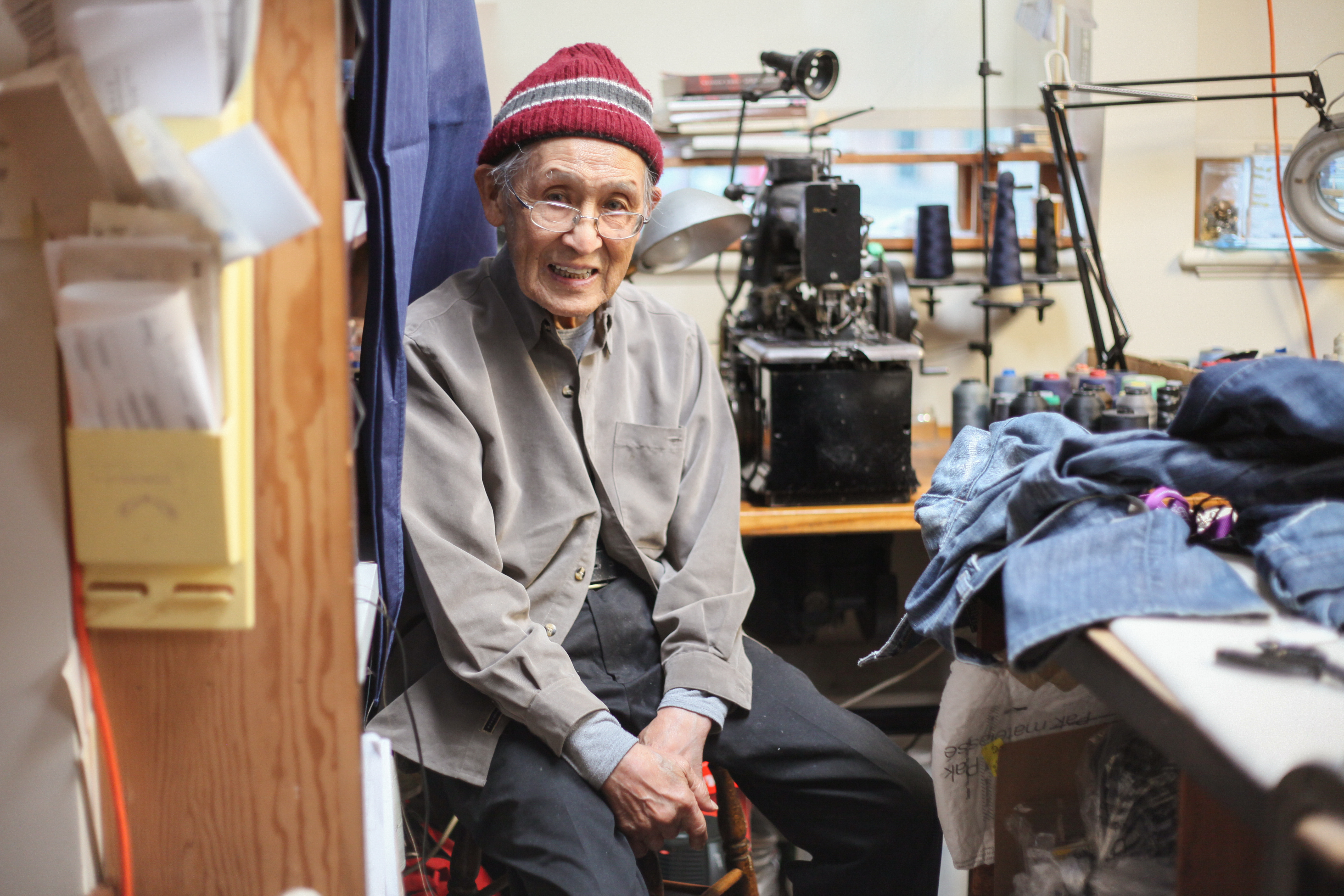 The shop became well known. Wong made suits for movie stars like Sean Connery, Arnold Schwarzenegger, and Sylvester Stallone. And as Canada slowly became more accepting of Chinese, Wong gradually felt more accepted as a Canadian.
Bill Wong worked at Modernize Tailors for over seven decades. He died earlier this year in his sleep at the age of 95. He had never fully retired, finding tailoring kept his eyes and mind sharp. "Fashion," he said, "is always changing and challenging."
Torn from Tapei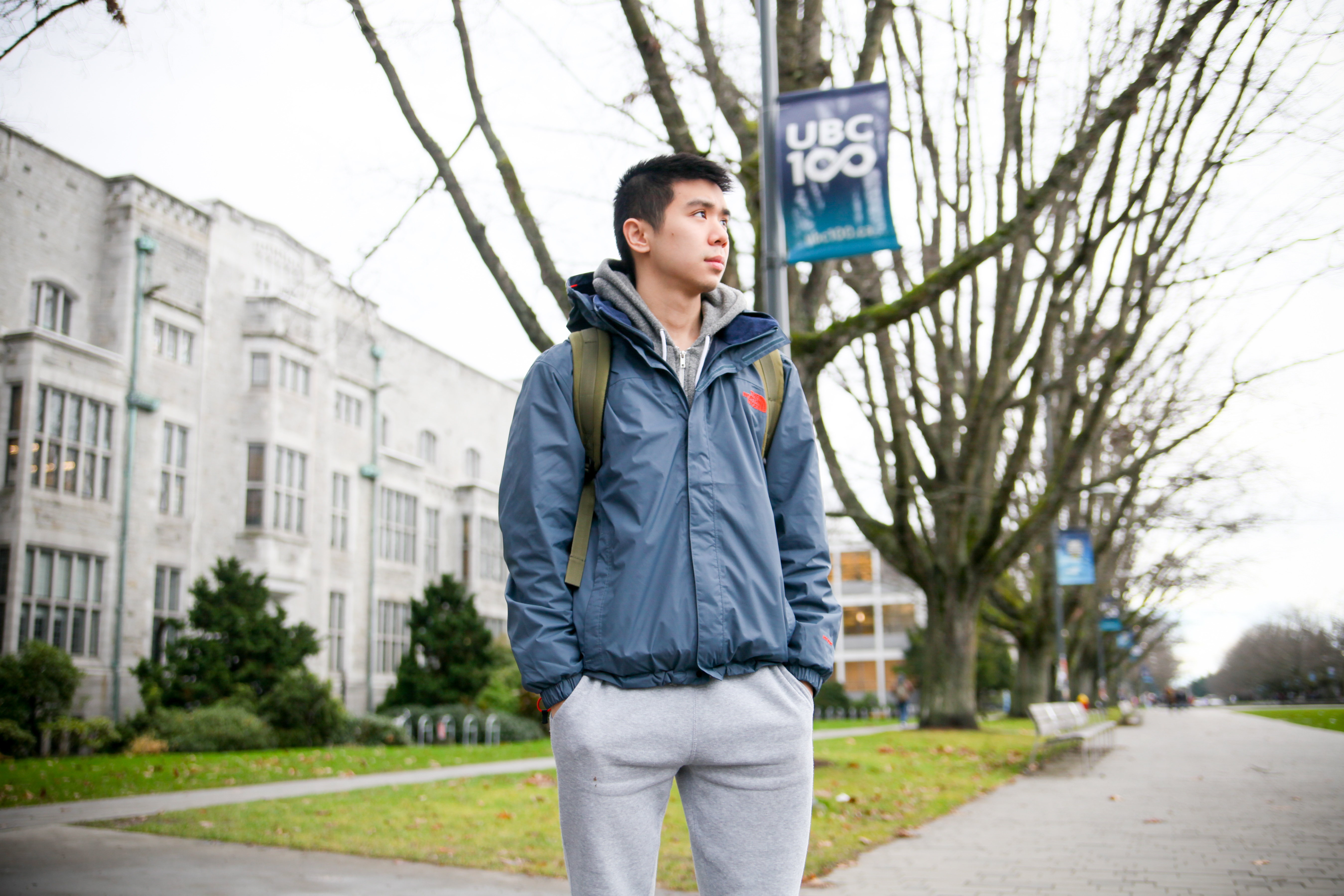 One night in 2009, when Kevin Chern was 16, he dreamed about the island where he was born. In the dream he was searching for two childhood friends he'd had adventures with when he was much younger, living in Taipei. They would bike down the city's narrow alleys and up its steep streets. They would visit each other's homes and battle in video games. And, on especially hot days, they would venture into convenience stores for cold teas and snack bags of crunchy noodles. Chern awoke to the walls of his Canadian bedroom, but he couldn't shake the dream.
Chern was born in Taipei in 1993. He spent time between both Taipei and Richmond until his family settled in Richmond permanently when he was 10. For a boy that age, Chern recalls, the move was "really hard."
Chern's parents were motivated by worry about China's creeping influence on Taiwan, a common reason many Taiwanese and Hong Kongers have chosen to emigrate. More Chinese Canadians in recent decades are coming to Canada at a young age from Taiwan, Hong Kong, and Mainland China, a contrast from the Cantonese labour migrants of old. These youth have powerful, often fond memories of modern, cosmopolitan Chinese culture.
In suburban Richmond, Chern felt like an outsider when he started grade five. He had trouble making friends. His English was fine, so that wasn't the problem. He wondered if it was simply because he was homesick for a big city vibe.
Taipei, home to over 2.6 million people, is a tropical metropolis with long, hot summers, battered by the occasional typhoon. The city sits in a basin of mountains, bordered by two rivers. Its maze of streets, lanes and alleys are filled with whizzing bikes and mopeds. Richmond is a fraction the size of Taipei, yet Chern found it hard to get around by walking or pedalling. If he wanted to visit a friend, he usually had to bus, and they seemed to take ages to come.
"In Taiwan, my friends and I would hang out every day after school," said Chern. "Here, everybody just kind of went home after," disappearing into Richmond's cookie-cutter houses and apartment buildings that stretched block after block.
When Chern was 14, his family went back to Taiwan to visit. He saw his cousins and aunts and uncles and grandparents. He saw his childhood friends too, but something had changed. "It was just really difficult to reconnect again," he said. "I felt that was hopeless. So I just fell away from trying."
Chern didn't feel like he was a Canadian, but he didn't feel fully Taiwanese either, though he desperately wanted to be. He had two homes, but he felt like a stranger in each.
Back and forth
One day Chern watched a movie called You Are the Apple of My Eye. It was as if his recent dream had been converted to celluloid. The teen movie captured life in Taiwan for young people — warm beaches with a gang of friends, gobbling snacks at night markets, riding mopeds. Chern was looking at the life he would have had if he'd stayed.
Cultural theorist Ien Ang, an expert in diasporas, writes that connecting with one's roots can have a "powerful, almost utopian emotional pull," not unlike Chern's longing for Taiwan. It became popular for diasporic populations to explore who they were as a dispersed people during the identity politics of the late 20th century. Maintaining a diasporic identity gives a sense of belonging to those who felt robbed of an identity in the past living in a host society, like the Chinese in North America.
After watching the movie, Chern was determined to embrace an identity almost exclusively Taiwanese. If he couldn't have a Taiwanese life in Taiwan, he was going to have it in Canada.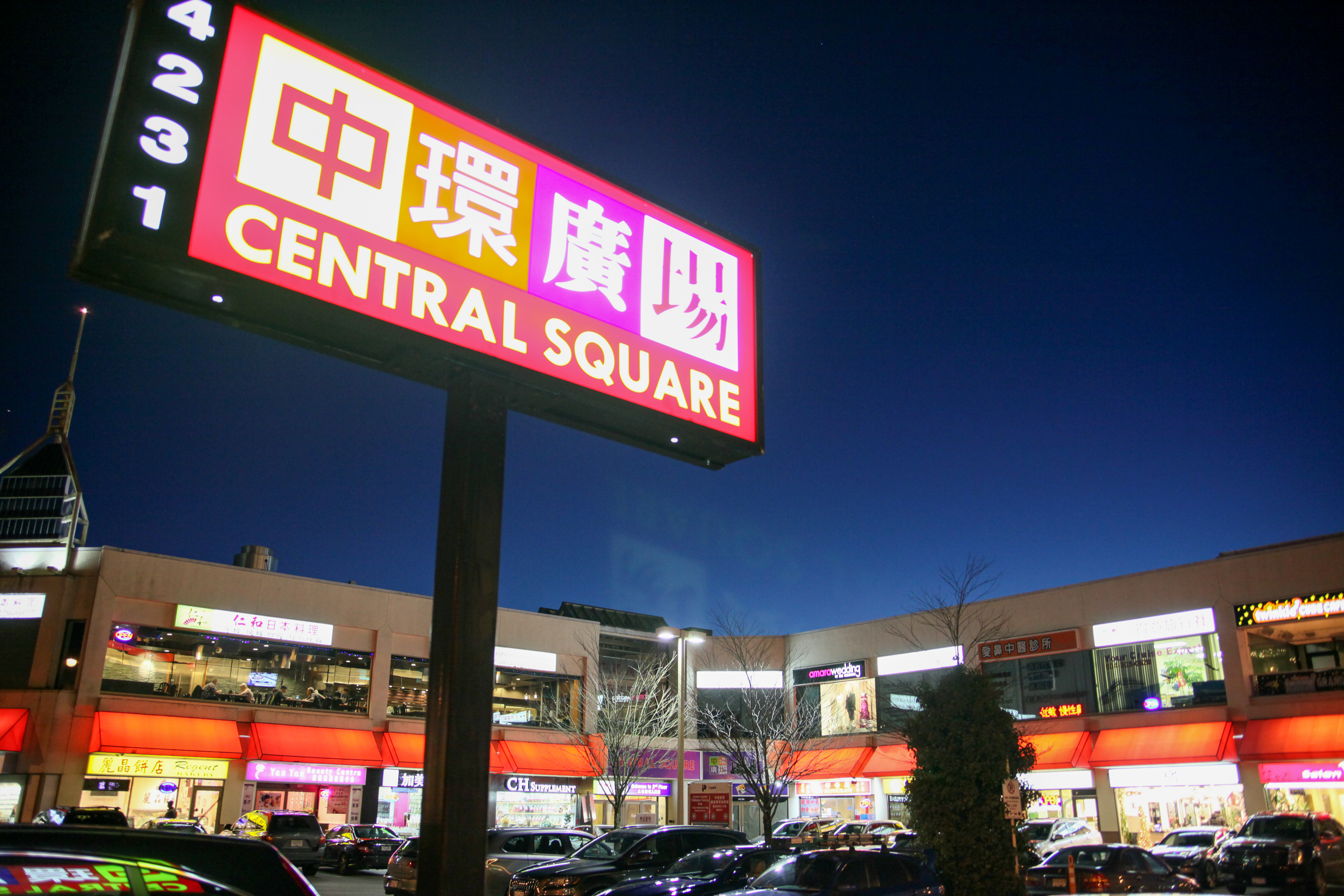 Doing so was entirely possible. The cities of Richmond and Vancouver have Taiwanese churches, film festivals, noodle shops, and lots and lots of bubble tea, which came from Taiwan. It's as if a sapling of culture had been uprooted from Taiwan and planted here on Canadian soil.
"I spoke Taiwanese to my Taiwanese friends, I listened to a lot of Taiwanese songs, and then I tried to dress like Taiwanese people," said Chern. In Grade 12, he grew his hair long and dyed it light-brown for his graduation photos — just like his rock idols from Taiwan's most popular band, Mayday.
When he became a student at the University of British Columbia, Chern joined New Taiwanese Generation, a club for students with ties to Taiwan. The group held dances, ran talent shows, celebrated birthdays together. But for Chern it wasn't enough to calm a persistent ache in his heart.
"Everyone was just there to socialize," said Chern. "The only similarity we had was being from Taiwan. I was like, what was I doing? What was the point of trying to identify myself with Taiwanese people? I started asking myself: What is being Canadian? What is being Taiwanese? Then I asked myself: Shouldn't I identify as what I do and who I am rather than where I'm from?"
The realization took a weight off of Chern. "I felt less obligated to do things that didn't fit me, like speak Taiwanese with my friends — even though some of us had pretty broken Taiwanese. Or watch hockey because I'm trying to be Canadian." He stopped obsessing over which identity to embrace in its wholeness, and accepted the fact that he was a hybrid of two places and two cultures. "I felt a lot happier."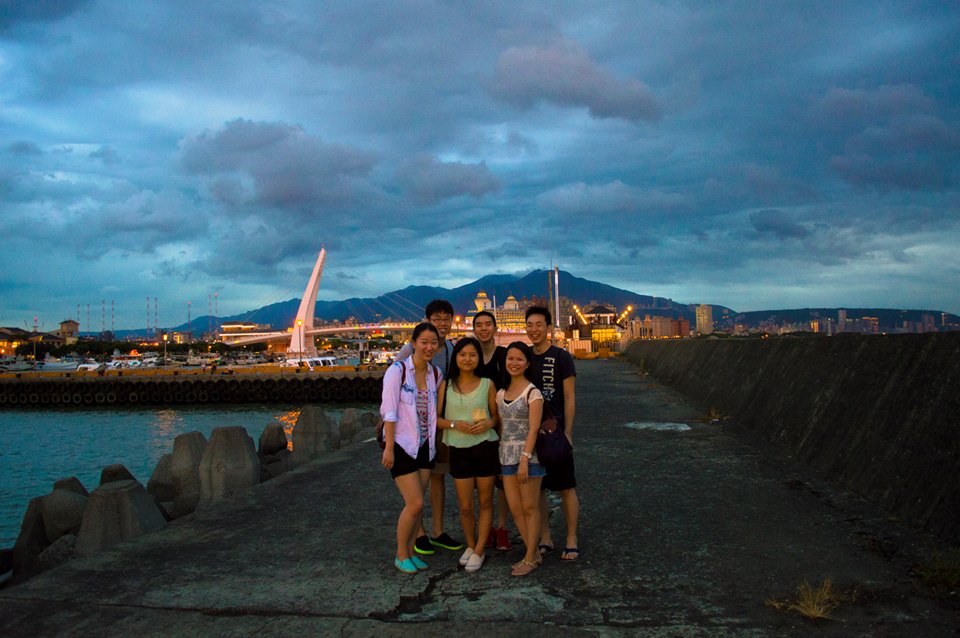 Following this insight, Chern visited Taipei with his family 2014. His grandmother with Alzheimer's had trouble recognizing him. When he greeted relatives at two weddings, the exchanges felt "formal and not family-like." He felt nervous chatting with locals in his imperfect Taiwanese. But Chern was OK with these awkward moments. A child of two different worlds — that's just who he was.
That summer in Taipei, Chern learned some Taiwanese friends from Canada were visiting the same city and they arranged to meet up. Together, they lolled on warm beaches, grazed on snacks at night markets. "I rode mopeds with my friends down some empty road." said Chern. "I finally got to do that. It was like a dream fulfilled."
When Chinese from the homeland meet Chinese from overseas, they call the returnees haigui, or sea turtles. Sea turtles have an uncanny ability to roam thousands of miles and return to the exact spot where they were born. Some Chinese migrants, and even their offspring, do the same. For Bill Wong and, 78 years later, for Kevin Chern, the journey transformed two teenaged Canadians in different ways. But this they shared: to be a child of the Chinese diaspora is to never forget where the dream began.
Part three: A boy who once yearned to escape Chinatown now preserves its legacy.
Find all the stories in this series here.