Harold Steves of Richmond has been fighting to save farmland for a long time.
Steves' activism was spurred by a municipal decision to zone his father's dairy farm for housing. When he became an NDP MLA in 1973, he helped create B.C.'s Agricultural Land Reserve to shield farmland from development.
Today, Steves — who's remained a fixture of Richmond politics as a long-time city councillor — is fighting to save farmland from a new threat, one born out of Metro Vancouver's hot property market.
Large mansions are being built on agricultural land, and evidence suggests that buyers are in it for tax breaks, not farming, as the Globe and Mail reported earlier this year.
Steves says he fears that the ALR will become the "Recreational Land Reserve," and advocates a limit on the size of houses on agricultural land.
In the video above, Steves explains the issue and the decision that council came to after a long public hearing this month.
All in the family
After The Tyee spoke to Steves, Richmond farmer Ben Dhiman happened to be driving by and offered his thoughts on the issue.
"We have three generations living in one house," said Dhiman. "I'm the youngest."
Until Richmond council's decision May 17 to limit homes on agricultural properties to 10,764 square feet, there were no restrictions.
Dhiman said the large houses allow multiple generations of a family to live together, families like his.
"We've been growing blueberries for 30 years in Richmond," he said. "I farmed with my father. He passed on two years ago, but me and my brother promised him that he would continue farming and would teach our children how to farm and pass the lands on to them."
Dhiman said he's not in favour of the restriction, but the limit of 10,764 square feet is a "palatable" compromise.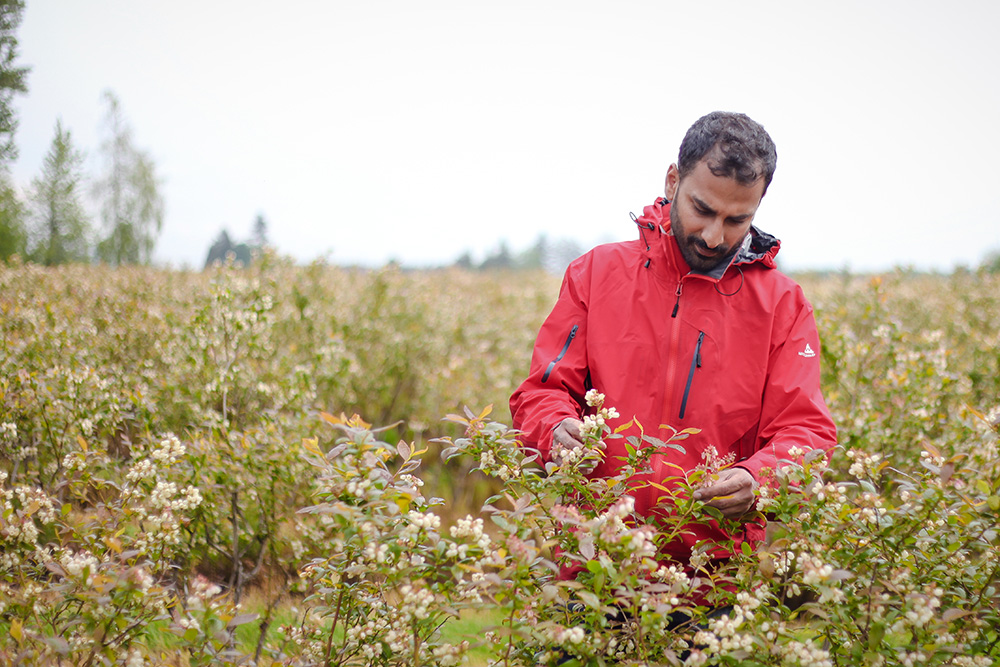 Dhiman isn't pleased with the idea that large properties mean luxury. Having grown up on a farm, he says the extra space is needed because amenities are too far away.
"How do you allow your kids to bike to the community centre across the highway?" he said. And on quiet roads adjacent to farm properties, drivers tend to speed, said Dhiman.
The farmland isn't good for kids' play because herbicide is used to control weeds.
"There's a misunderstanding, or maybe a lack of knowledge, by the community at large about what farmers do, what farmers need, and how we fulfill the need for amenities on our own property," he said.
Steves wanted a 5,000-square-foot limit for farm homes. For families who need more living space for a multigenerational home, he liked a suggestion to set up an application process for additional square footage. That way, families who need the space could get it, he said, while those exploiting the large properties for other purposes would be barred.
Dhiman says that having families share a farm property, when the adults could be living elsewhere on their own, help ease Metro Vancouver's housing crunch.
"It's more efficient to live this way," he said. "We have a smaller footprint, we work on the farm, we contribute to the economy. It's a win-win situation, but people fail to realize that."