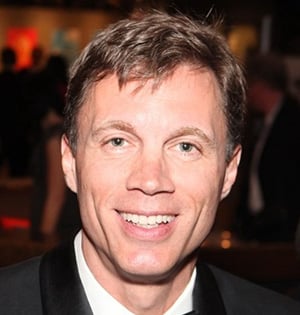 To avoid the possibility of political interference, a special prosecutor needs to be appointed for the RCMP's investigation into alleged illegal donations in British Columbia, says Democracy Watch co-founder Duff Conacher.
"It's pretty clear a special prosecutor must be appointed to help prevent political interference in these cases," Conacher said. "The RCMP should be asking for that help now."
The investigation follows reports in the Globe and Mail that lobbyists have been making political donations to the BC Liberals under their own names and then being reimbursed by clients, thus obscuring the real source of the contributions.
On March 24, the BC Liberals reported they had identified 43 indirect contributions worth a total of $92,874.36 that they would be refunding.
"In these instances, individuals made donations with personal credit cards on behalf of their organizations and were reimbursed by those organizations, which constitutes a prohibited donation," the party's statement said. "These individuals and organizations have indicated that they were unaware that reimbursements were not permitted under the [Election] Act."
The statement also said 30 individuals had alerted the party that "clerical errors have resulted in contributions being reported inaccurately" with the individual wrongly listed as the contributor instead of their employer. The party is correcting those records with Elections BC, the statement said.
NDP deputy director Glen Sanford said his party has returned four donations worth a combined total of $9,950 that were made indirectly and is looking at the details of two others that have been brought to the party's attention.
Sanford said that while both parties have received donations that had inadvertently been declared incorrectly to Elections BC and are being refunded, the RCMP investigation was sparked by the alleged actions of large donors to the BC Liberal Party. 
"There's a really serious problem of big donors deliberately hiding the money they've given to Christy Clark," he said.
Elections BC announced on March 9 that it was handing the investigation over to the RCMP.
Under B.C. law, the assistant deputy attorney general appoints a special prosecutor when it would be in the public interest to have somebody who is independent of the Criminal Justice Branch and the Ministry of Justice to provide legal advice to investigators or decide whether charges should be laid.
Those situations include cases involving cabinet ministers, MLAs or people who are in a close relationship to them.
"That's the situation we have now," Conacher said. People whose donations are under investigation include core supporters of the Liberal party and lobbyists who are known to be in close contact with cabinet ministers, he said.
Dan McLaughlin, a spokesperson for the Criminal Justice Branch, said he wouldn't comment on a matter under investigation. In general, he said, whether or not the assistant deputy attorney general appoints a special prosecutor depends on the circumstances of the case.
"The need to maintain public confidence in the administration of criminal justice is the paramount consideration in deciding whether to appoint a special prosecutor, taking into account any significant potential for real or perceived improper influence in the administration of criminal justice," he said via email.
That may happen at the request of the police during the investigative stage of a case, he said.
Janelle Shoihet, a spokesperson for the RCMP's"E"Division that is handling the investigation, said in an email she is unaware of police asking for a special prosecutor on the file. The police only just received the referral from Elections BC on March 9, she added.
Conacher said the police need to act promptly on the case. "Everyone they can clearly prove made an illegal donation should be prosecuted before election day," he said.
Charges need to be laid even though both parties have been reportedly returning money to donors and cooperating with the police, said Conacher, noting that a bank robber who returns what he or she has stolen is still guilty of a crime.
"That doesn't get you off the hook. You did it," he said. "It will be even more outrageous if they never prosecute anyone."
Elections BC should also be doing its own audit to look for patterns that could indicate illegal donations, much like Quebec and Alberta have previously done, he said.
"They should have been doing this audit every year," he said. "They've proven they were negligent because it wasn't them that caught these donations, it was the media."
A spokesperson for Elections BC did not respond by publication time to questions about whether or not the agency had conducted such an audit or if it was considering it.