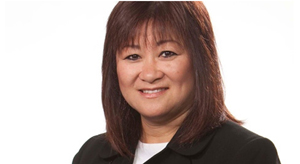 Vancouver South MP Wai Young has apologized for one part of a controversial speech to a B.C. congregation, a talk that included a likening of her Conservative party to Jesus Christ.
On Tuesday, Press Progress published a story about Young telling parishioners at a church in her riding this June that the Conservatives' resolve to pass Bill C-51, the Anti-Terrorism Act, is the kind of thing Jesus used to do.
The MP also told the congregation that if C-51 had been law at the time of the 1985 Air India bombing, the disaster would not have happened.
Young issued a statement late today that she regrets her comments related to Air India, but not those about Jesus and Bill C-51.
Opponents of C-51 say it infringes on Canadians' right to privacy and could be abused to stop legitimate dissent. But Young reminded the congregation that people didn't always agree with Jesus either -- and he didn't let that stop him from doing what he thought best for the people.
"I want to share with you what I think about what our government is doing in the same vein," Young is heard saying in the audio recording posted with the story. "Jesus served and acted to always do the right thing, not the most popular thing."
But Young's line of thinking is neither popular nor correct, said Old Testament professor Dr. Gerhard Visscher of the Canadian Reformed Theological Seminary in Hamilton, Ontario.
While Visscher agreed that Jesus strived to do the right thing, not the popular thing, he said the same isn't true of the Conservative party, pointing to issues like abortion.
"Many Christians would take issue with that," said Visscher in an email. "To me, this is a rather distasteful use of the name of Jesus for political purposes."
MP 'misspoke' on Air India
In the recording of her speech to the congregation, Young said that the Air India bombing, which killed 329 people in 1985, happened because CSIS and the RCMP weren't allowed to share information at the time -- something that C-51 has fixed.
But in a statement released late today, she said she regretted those remarks, explaining that she "misspoke."
In her statement, Young revised her view of authorities' role in the bombing, acknowledging the Commission of Inquiry into the disaster showed that government agencies had pieces of information that would have led an analyst to believe the flight was at risk of being bombed.
Reached earlier today, Vancouver journalist Salim Jiwa, who authored the book The Death of Air India Flight 182, called the Tory MP's initial comments on C-51 "laughable."
"Overall, it'd appear dubious to suggest that any law can prevent terrorism. They'll always find a way," Jiwa said. "Nations with far tougher laws have been attacked by Al Qaeda and ISIS."
Young's draping of C-51 in religion was "unhelpful," added Jiwa, who also accused the Conservatives of acting like the Romans, not Jesus.
The Tyee offered Young a chance for salvation through an interview about her comments, which elicited considerable online mockery today. But after initially agreeing to speak earlier, she later opted for an emailed statement.