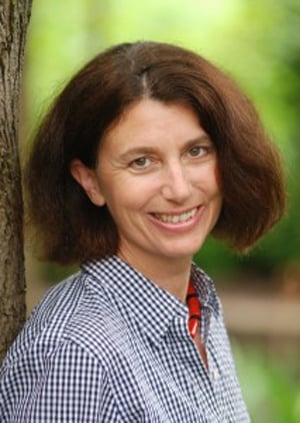 A freelance journalist who wrote an story about John Furlong intended to "bring down" the former Olympics CEO, Furlong's lawyer argued yesterday.
Laura Robinson's September 2012 story in the Georgia Straight, headlined "John Furlong biography omits secret past in Burns Lake," included abuse allegations from Furlong's former students. Furlong has denied the allegations.
Under cross-examination June 17, Robinson denied that she had a vendetta against Furlong. She also denied encouraging one of the students to file a sexual abuse complaint against him.
Robinson's defamation lawsuit against Furlong, currently on trial in B.C. Supreme Court, takes issue with several Furlong statements that she charges are defamatory, including his allegation that she "brought" Beverly Abraham's complaint to the Mounties. 
The police investigation into the complaint was dropped without charges in 2013, and Abraham was one of three people who filed civil claims against Furlong. She withdrew her case, citing stress. Another was dismissed before trial and the third claimant did not show up. 
Before Justice Catherine Wedge, Furlong's lawyer John Hunter asked Robinson about emails of May 8, 2012 and July 5, 2012 with Abraham in which Robinson asked Abraham if she was still planning to file a police report. 
Robinson wanted to finish the story by July 17, 2012 when she was traveling to the London Olympics. The Toronto Star and Georgia Straight planned to publish it simultaneously on July 25, 2012; the Georgia Straight printed it alone on Sept. 27, 2012.
"You were hoping that she would [go to police] so you could report that in your story, weren't you?" Hunter said. 
"That's incorrect," Robinson replied. 
Robinson said she would not report "mere allegations" without an affidavit or an investigation. "I was in no way trying to get her to do that. She had told me that she was going to do that," she said.  
When Abraham confirmed the complaint, Robinson followed-up with an RCMP representative who would neither confirm nor deny it, but did offer generic background on historical sexual assault investigations. 
Reporting questioned by lawyer
Robinson's story was based on eight affidavits by Furlong's physical education students from a Burns Lake Catholic elementary school.
The court heard how Robinson posted a flyer in Burns Lake hoping to do one-on-one interviews in April 2012 with anyone who experienced abuse at Immaculata elementary and Prince George College between 1969 and 1976 and had Furlong as a teacher. 
Hunter questioned Robinson's reporting methods, but she said it was similar to Truth and Reconciliation Commission outreach. 
She said she originally put Abraham's sexual abuse allegations in her story, but it was up to her editor whether they would remain. The Georgia Straight did not include the allegations.
The court heard that a summary in the Union of Ontario Indians' Anishinabek News published on the same day mentioned a former student complained to the Burns Lake RCMP on July 12, 2012 alleging sexual abuse by Furlong, but it did not include details of the allegations.
Asked Hunter: "Your whole intention throughout here was to bring down Mr. Furlong, wasn't it?" 
Replied Robinson: "That's incorrect." 
Hunter: "He was one of those male authority figures you like to criticize and you thought you had the goods on him, didn't you?"
Robinson: "That's incorrect."  
Robinson testified the previous day that her defence against Furlong's November 2012 defamation lawsuit cost her $150,000. 
Furlong withdrew his defamation lawsuit against the Georgia Straight in October 2013 and withdrew his claim against Robinson in March of this year. She countersued for defamation in January 2014. 
The trial is expected to last two weeks.
Comments are closed.