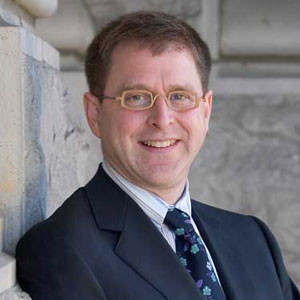 Bill Warburton, whose health ministry contract was cancelled in 2012 amid a spate of firings, says his research that used data from British Columbia patients shows that about 60,000 people now taking anti-psychotic drugs will die prematurely.
The finding is one example of the public interest research that came to an abrupt end due to a botched health ministry investigation, Warburton said.
In a phone interview, he noted that his research shows there is a two per cent increase in mortality for people who use second generation anti-psychotic medication to treat depression, a "huge increase," he said.
More than three million people take the drugs, he added.
"There are 60,000 people who are going to die needlessly because they haven't been warned of the side effects of these drugs," said Warburton, a health economist, who in late February presented his findings to a seminar at the University of Victoria.
Prior to the abrupt dismissal, Warburton had access to medical data from millions of B.C. patients and enjoyed many opportunities to present his research to the government for use in health policy. Now those opportunities are gone.
In his drug research, Warburton's research looked at the health of people who had been taking an anti-depressant drug before switching to either a different anti-depressant or to an atypical anti-psychotic.
Atypical or second-generation anti-psychotics include more than a dozen drugs produced by various companies. At least five are used to treat depression and as a class they are among the top money makers for pharmaceutical companies.
Premature deaths
"People taking the anti-depressants tended to die more quickly in the early years," Warburton said, speculating the drugs had a stimulating effect that caused heart attacks. In later years, however, more people taking the anti-psychotics died, likely due to circulatory or heart problems caused by the drugs, which are known to increase diabetes, he said.
The study did not include anyone diagnosed with a psychosis or who had been hospitalized for any reason. Warburton found that over a period of 10 years, the people who switched to the anti-psychotic drugs were more likely to die.
Until a couple years ago Warburton had a $1-a-year contract that gave him access to B.C. pharmaceutical data that he could use in his research. That contract was cancelled in 2012 as part of a botched investigation that led to the firing of at least seven people, a freeze on drug research and the suicide of co-op student Roderick MacIsaac.
Premier Christy Clark and Health Minister Terry Lake have apologized for most of the firings and the government has settled lawsuits or grievance claims with the majority of the workers. Two have returned to work for the ministry.
But two wrongful dismissal and defamation suits remain before the courts. One is Warburton's and the other was filed by his wife Rebecca Warburton, a University of Victoria associate professor in the school of public administration who had been cross-appointed to the health ministry as a co-director of research and evidence development in the pharmaceutical services division.
Bill Warburton's notice of claim filed in B.C. Supreme Court in 2013 said, "The province's acts against Dr. Warburton are part of a bad faith program by the defendants to end the investigation of harmful effects of drugs which risk leading to diminishing payments to their political contributors."
Speed vs. knowledge
Often, not much is known about the safety of a new drug when it first becomes available, Warburton told The Tyee. There is initial testing for safety, but not on a scale large enough to detect something like a two per cent difference in mortality, he said.
At the same time, there's often a strong desire to make potentially helpful drugs available quickly to people who need them, he said.
"The stuff that we were doing is needed because of the trade-off between speed and thoroughness with the initial safety protocols they have," he said. "Any small side effect can't be detected at the time of approval. You have to do post market surveillance for the safety of the public."
B.C. shut that kind of research down in 2012 and to his knowledge is yet to restart it, he said. "Stopping it from being done altogether is reprehensible."
A health ministry spokesperson said that access to data for research was restored in 2013. While the new process allows researchers to apply for access to data, it does not provide the kind of wide access Warburton and some health ministry employees previously enjoyed.
"Researchers can now equally and fairly access the data they need for their research through population data and the Data Stewardship Committee," he said in an email, noting the process has been streamlined and made quicker.
Adrian Dix, the NDP opposition MLA for Vancouver-Kingsway, said Warburton's revelation reveals how much research was lost when the health ministry fired the employees.
"In addition to the lives that were damaged by the government's fiasco in the health firings, there was just a huge impact on research," Dix said.
Warburton's research -- on prescribing anti-psychotics to children and to people in seniors' homes -- was significant, Dix said. "This is exactly the thing doctors and parents and other health care workers need to know, and that work was effectively stopped by what we now know was a dramatically flawed process."
Research on drug effectiveness helps ensure the government doesn't waste money on medications that don't work, but also protects patients, he said.
"We know not having the kind of information Bill was working on damages people's health," said Dix. "The consequences have been severe."