[Editor's note: As part of a Tyee Solutions Society inquiry into growing economic inequality in British Columbia -- its causes and costs -- reporter Katie Hyslop and photographer Christopher Grabowski visited the people of Houston, a town emblematic of the province's reliance on boom and bust resource jobs. Their series runs through Monday.]
Despite existing on opposite coasts of one of the largest countries in the world, the scenery of B.C.'s northern interior and Newfoundland's southeast coast are strikingly similar.
Sure, in B.C. the mountains are bigger -- it's mostly hills in Newfoundland -- the trees are taller, and the bodies of water are lakes, not ponds or bays leading into the Atlantic ocean.
But those B.C. lakes are so big you could be forgiven for thinking they open into ocean, for believing you're on the east coast and not landlocked in the west. No wonder so many Newfoundlanders put down stakes in this area of British Columbia 30 to 40 years ago. Well, for that reason, and because of the jobs.
Jobs are why Helen and Perry Slaney left St. Lawrence, on Newfoundland's Burin Peninsula, for Houston in 1979. It was a year after the Houston Forest Products mill opened, and Helen already had family in the area -- a brother, sister, and brother-in-law in Houston and another brother in Smithers -- who were working there or in the Canfor mill. And where Helen went, her then-boyfriend--now-husband--Perry was sure to go.
"I had no intentions of working at the mill at first," says Helen, her southern shore accent still thick.
"As soon as Perry and I got here, he got hired on right away. I waited a couple of years and I just gave it a shot and said I was just going to work [there] for a couple of years. But 33 years later, I'm still there."
There's no official head count of Newfoundlanders working at Houston Forest Products, but unofficially the number is at least one-third of the 225 employees at the mill, most of whom are also from the Burin Peninsula.
That's surprising to many who don't live in B.C.'s northern interior, especially since we all know if you're looking for the migrating Newfoundland worker, you start in Alberta.
Today Newfoundland's a "have" province, but that's only because of oil. Since the Slaneys left, the cod fishery crashed in 1992 and has yet to recover; one of two major pulp and paper mills closed, the other dramatically downsized; and 500 direct jobs were lost in Wabush, Labrador, when the Scully Mine closed last month. Not surprisingly, the Conference Board of Canada predicts Newfoundland's already small population will lose another 50,000 people by 2035.
But if anything the end of Houston Forest Products shows the jobs aren't safe in British Columbia, either, which has lost over 18 million hectares of wood to the pine beetle, and closed over 70 mills -- killing 36,000 jobs -- since 2001. The B.C. government's focus on Liquefied Natural Gas projects that haven't even begun isn't instilling people with hope, nor does the possibility of major bitumen pipeline construction across or down the province, promising jobs that won't last longer than a few years.
With both provinces dependent on natural resources, and both resting their economic futures precariously on the hopes of oil and gas revenues to come, B.C. and Newfoundland may soon have the same trouble holding onto their workers.
Economic refugees
Back in the 1970s, B.C. and Ontario were the places to go to for jobs.
Newfoundland's food fishery was on the brink of collapse, the forestry sector was warning of impending mill closures on the west coast, and Hibernia, the province's first off-shore oil project, was over 20 years away from pumping out its first barrel of oil. The only place to get work was in western Labrador's iron ore mines.
"The '70s wasn't a terribly good decade for Newfoundland, and it wasn't a terribly good decade for large parts of Canada," says Lewis 'Skip' Fischer, a professor specializing in Newfoundland's economic history at Memorial University of Newfoundland and Labrador.
"The 1970s was a horrible decade in the States, and at that point in time, the resource market that Newfoundland and much of Canada plugged into was the American market. So it was rocky."
Officially the unemployment rate in Newfoundland at the time was 20 per cent. Unofficially it was more like 40 per cent.
"There were parts of the province that there were no real options. Newfoundland was in bad shape," he recalls. "Everything was closing down."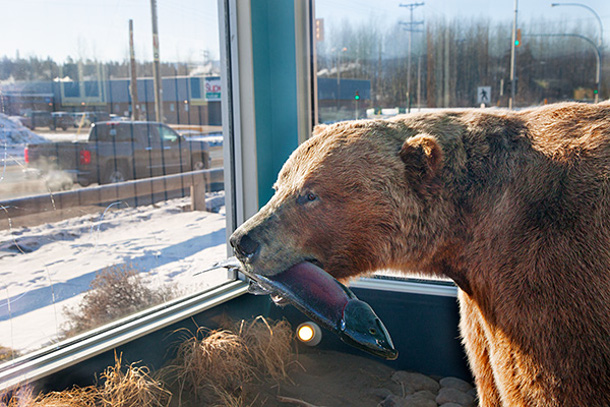 The Burin Peninsula in particular was hit hard when the St. Lawrence fluorspar mine shut down in the early 1970s, taking hundreds of jobs with it. The only thing the region had left then was the cod fishery, which, a couple of decades away from a total moratorium, wasn't reliable enough to rely on.
"Burin was one of those places that hemorrhaged people," says Fischer.
Unlike today, when men and women working in Alberta's oil fields will find themselves in camps one week and back home the next, when you left the province for work in the 1970s, you usually left for good.
That's what happened to Helen and Perry. With good money and plenty of family and fellow Newfoundlanders in Houston, they never had a good reason to move back. Instead they got married, had a son, and bought a house. Today, even though they won't have jobs here after Houston Forest Products shuts down on May 9, they're tied to Houston because of three grandkids and a mortgage that still has four years of payments to go.
"The thing in this town now is the housing market has dropped: you got all these houses for sale, you're going to lose on your house and then you're going to go to another town and buy a house where the housing market is higher and you're paying--" Perry starts.
"Twice as much compared to Houston," Helen finished. "We just went around on Sunday for -- I call it a little scoot around -- but we couldn't get over how many houses are up for sale right now."
'We're not about to relocate'
Paula Kettle and her family did leave Newfoundland and come back, however. Unlike most of her fellow Newfoundlanders at the mill, Kettle was only in elementary school when the majority of the workers were heading to Houston in the late 1970s.
Kettle's family depended on Newfoundland's natural resource economy: her father worked in St. Lawrence's fluorspar mine before he took a job as a cook on a fishing boat that traversed the north Atlantic as far away as Greenland.
Her husband, her high school sweetheart, left a promising soccer career behind (St. Lawrence is known as the "Soccer Capital of Canada") when Paula became pregnant before high school graduation. Instead he worked at the local fish plant until the food fishery collapsed and he was laid off in the mid-1980s.
"[The plant owners] offered some funding for schooling, so he went to school and did pipe fitter/steam fitter. We went away to Ontario in '85 after we had our first child, she was 15 months old," recalls Kettle, whose accent is as thick as the fog rolling in off Newfoundland's Grand Banks.
Most of Kettle's family was in Ontario and she was the last of nine children to move there, joined by their parents in the 1990s. But thanks to homesickness, after eight months in Ontario Kettle and her husband came back to St. Lawrence, and she got a job in her mother-in-law's restaurant.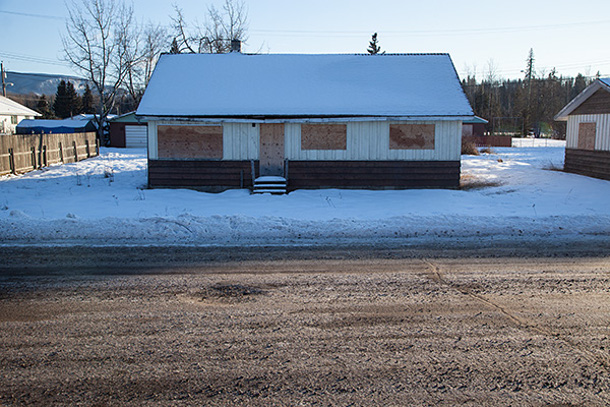 Her husband wasn't as lucky job-wise and stayed home with the kids while Kettle took on two other jobs: events coordinator at a sports facility and home care worker, despite not finishing Grade 12. In 1997, Kettle's mother-in-law passed away, and now with three daughters, they thought it was time to leave again. This time they went to Houston, B.C., where her husband's brothers were already working in the mills.
Her husband started working at the mill right away, but Kettle took on different jobs in the community, including working at a local deli -- owned by another Newfoundlander --and at Home Hardware. She finally started at the mill in 2003, working alongside her husband until he quit in 2008 after Houston Forest Products went down to a three-day work week for eight months because of collapse of U.S. lumber markets. He took a job up the road at the Canfor mill.
"He figured, okay, if [Houston Forest Products] shut down, he'd be working; if [Canfor] shut down, I'd be working. One of us would always be working," she said.
He only lasted two years at Canfor: "It wasn't as family oriented as we are at [Houston Forest Products]. West Fraser, we're all like a big team in there: everybody works great, gets along together," said Kettle. "It's because, I think, we're all Newfies and we all know how to [interact] with one another. Canfor is more you open your mouth and you get people in trouble to get where you're going, kind of thing."
Now he works as a heavy machine operator in Huckleberry Mine, 86 km outside of Houston. However Huckleberry announced on March 5 it was temporarily shutting down, possibly for four months, for emergency repairs. The mine has said they will keep workers busy -- and employed -- in the meantime, but Kettle hopes the repairs finish soon.
It could be much worse: Unlike many of her fellow workers, Kettle's house, camper, trucks, and motorcycle are all paid off. She also has health problems -- three slipped discs in her back -- related to her job at the mill, so she wasn't sure how much longer she'd be there anyway.
With three daughters and four young grandchildren in town, Kettle, now 48, just might take the year off to babysit before she heads back to school.
"For me, I think it was a blessing. But I'm probably the only one you'll ever hear say that," she said with a laugh.
"So we're pretty lucky. And we're not about to up and move and relocate. I wouldn't care if I had no money."
At age 48, back to Grade 12
Like many Newfoundlanders, neither of the Slaney's nor Kettle has their Grade 12 education. The province only introduced the grade in the early 1980s, missing the Slaney's altogether, and Kettle and found it too hard to finish school with a newborn. At the time it didn't matter much: a high school diploma wasn't needed for a well-paying job on or off the island.
Today it's a different story. Many mill workers are in the process of upgrading their education at Northwest Community College in Houston to get a B.C. dogwood diploma. It's something Kettle is definitely going to do once the mill closes in order to move onto a new career path.
"If I do go into healthcare, the only thing I need is my Biology 12, which I never took. I may attempt that at 48 years old, my nerves!" she laughed.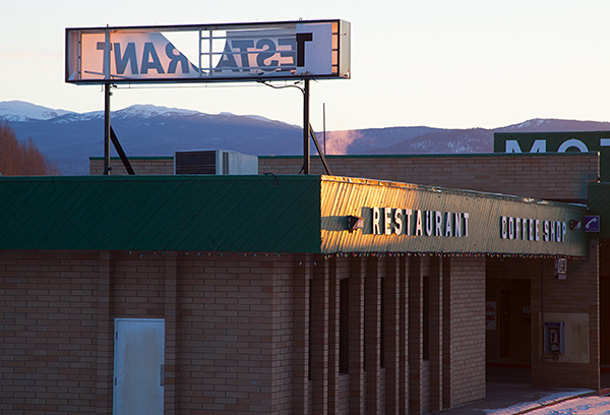 But the Slaneys can't see themselves going back to school. Now that Perry's 56 and Helen 54, they feel like most of the retraining is for younger workers. Perry is hoping he can transfer his skills to Huckleberry Mine -- which should reopen by July -- or Pacific Island Resources, West Fraser's mill in Smithers. Or maybe he could drive a truck.
After working straight for 33 years, Helen wants to take a year off, and then figures she might get into janitorial work or something similar.
Thinking back on their home province, the Slaney's see the parallel between Newfoundland and B.C.'s economy. They believe some new industry will eventually come to Houston, just like oil and gas rescued Newfoundland, but again it probably won't be in time to save them.
"The fishery went down in Newfoundland, but now it's all oil and offshore. And the rest of the people are moved to Alberta," Perry said with a laugh.
"We've got that same option here, too, I guess: we could all go to Alberta and work."
Monday: The series wraps up with a look at the youth of Houston, who face eroding support services and a challenging future.