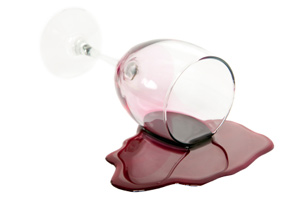 The NDP's liquor critic is calling on the BC Liberal government to publish the B.C. liquor review instead of releasing recommendations about deregulating liquor sales in drips and drops.
When Parliamentary Secretary John Yap announced Nov. 28 that the government wants to allow liquor sales in grocery stores, Yap said it was among more than 70 recommendations in his report delivered Nov. 25 to Attorney General Suzanne Anton. The report will be released early in 2014, but Yap said more recommendations could be released in coming weeks.
"It's like the dance of the 70 veils as they roll this thing out," Shane Simpson told The Tyee. "If you're going to do this stuff, release the report, let's talk about it, let's debate it."
Simpson said Yap's news release was a strategic communications ploy by the BC Liberals to distract the media and public from a cavalcade of controversies, including the 28 per cent, five-year hike in BC Hydro rates, cost-saving cuts to BC Ferries routes, a report showing B.C. has Canada's worst child poverty rate, and the failure of the BC Jobs Plan to create new jobs.
"It's pretty clear to me the Liberals have had a pretty bad couple of weeks," Simpson said. "They desperately want to change the channel and they looked and said 'John, you had 800 people respond to your blog, three-quarters of them would like to buy beer at Safeway, let's go out and talk about that again!'"
Simpson said he is awaiting the full report to see whether the Liberals performed due diligence on the costs and benefits of beer, wine and spirits in grocery stores. If and when the government goes ahead with the concept, Simpson said it's likely to deliver only disappointment to consumers hoping for cheaper prices.
"The government is going to take their share, there is going to be a profit margin and presuming this is a store within a store there is going to be a bigger share doled out to both the supermarket and to whoever is operating the operation within," he said. "Prices are going to look a lot like they look in private liquor stores today."
No problem to fix: private liquor stores
The Alliance of Beverage Licensees of B.C. and B.C. Private Liquor Stores Association both panned Yap's proposal.
"This is a government trying to solve a problem that doesn't exist. The public is not inconvenienced in the current system," PLSA executive director Stephen Harris, a former Liberal caucus communications director, said by email. "Almost every grocery store already has a liquor store either on-site or within a few meters."
How thirsty the supermarket industry is to stock booze in B.C. is unclear. While Yap met with Loblaw and Costco Wholesale on Oct. 31, the last day of the two-month review period, the B.C. Liquor Review website does not show any meetings with Canada Safeway, Overwaitea Food Group or Whole Foods. On Oct. 22, Yap did meet with Overwaitea sister company Everything Wine, but the wine chain's submission said its only request was for the government to issue more off-site wine store retail licences.
The liquor review relied on closed-door meetings with industry and health groups and a social media campaign. There was an Oct. 22 public meeting in Kelowna hosted by Liberal MLA Norm Letnick and Yap, but no public hearings around B.C. By contrast, sets of public forums are planned for the Chinese head tax apology and the review of highway speed limits.
Review a move to tap more revenue: Simpson
Simpson dismissed the review as a populist move to tap more revenue. The government has kept quiet on plans to transform the Liquor Distribution Branch into a Crown corporation and relocate LDB's East Vancouver warehouse. For the year ended March 31, 2013, LDB recorded $2.95 billion gross sales and a $1.02 billion profit transferred to government.
"I don't believe for a minute that there's not a bigger plan about how those three initiatives come together. I suspect there's another agenda and we're going to get (privatization) revisited."
The government shelved plans to privatize warehousing and distribution in late September 2012 when it reached a new contract with the B.C. Government and Service Employees' Union, which expires in March 2014. The government had no business case and failed to consult industry and the public. BC Liberal-allied, Ohio-based Exel Logistics, a unit of German giant Deutsche Post DHL, lobbied to privatize LDB for seven years.
A 2009 internal Exel memo under the title "Project Last Spike" said the company planned to use its relationship with then-liquor minister Rich Coleman to influence the writing of the request for proposals if it couldn't first convince the government to do a private-public partnership.
Sedlak Management Consultants, an Ohio company that has worked with Exel, was hired to advise the government in September on finding a new home for the main warehouse.
The biggest private liquor warehouse in B.C. is Richmond's ContainerWorld, which already has a pre-distribution contract with LDB and was on the 2012 privatization shortlist. ContainerWorld has a commercial arrangement with Italian-based wine and spirits forwarder Giorgio Gori, an Exel sister company. ContainerWorld is expanding its 500,000 square foot Richmond warehouse by 150,000 square feet by July 2014.