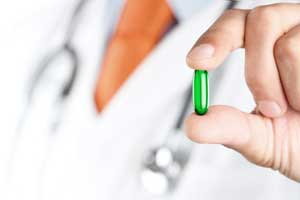 The BC Pharmacy Association is looking for a few good members to lobby politicians.
According to an email (erroneously sent to Tyee reporter Andrew MacLeod), the association is seeking a "key contact" in Surrey-Tynehead to meet with Liberal representative Amrik Virk.
That person would be part of a 57-member strong MLA outreach program, part of an ongoing campaign for a suite of new policies that would allow pharmacists to provide patient services that currently only doctors can offer.
While pharmacists say this would save the province money, others argue there's little evidence to support this.
The campaign came to light last spring, when the pharmacists' association put seven specific proposed programs (see sidebar) on the table ahead of the 2013 provincial election.
These programs would cover different services -- from treatment of minor ailments, to consultation on chronic diseases, to testing that would normally be done in the doctor's office -- but would all give pharmacists a larger role in the health care system.
Because pharmacists would charge the provincial health care system a lower fee than doctors would for some of these services, the association argues that total costs to the taxpayer would be lower. Plus, it would relieve pressure on doctors, already in short demand.
But in a March 2013 Vancouver Sun article, Dr. Shelley Ross, then president of the BC Medical Association, said the proposals have more to do with generating revenue for pharmacies than with saving the health system money -- and that most of the services pharmacists want to collect fees for are ones they already offer anyway.
Truly cost-saving?
Some of the pharmacists' proposed programs would mean "substantial changes" to patient services, said Michael Law, a pharmaceutical policy researcher and assistant professor at the University of British Columbia's School of Population and Public Health.
Law points to the anticoagulant program in particular. Warfarin is the most widely-used anticoagulant for treating blood clotting diseases, but requires frequent blood tests to ensure its effectiveness. It might be convenient to allow patients to go to a pharmacy rather than a clinic for tests, but "how does information get from the pharmacists to the physician?" wondered Law. "How is continuity maintained?"
Setting up the infrastructure -- secure reporting software to pass patient information from pharmacist to doctor, for example -- would cost money. How much is unclear.
Geraldine Vance, chief executive officer of the BC Pharmacy Association, said that the association has taken its proposals to stakeholders (including the Canadian Lung Association, the Canadian Diabetes Association, the health authorities and the Heart and Stroke Foundation) and has received positive feedback. Now, it's ready to see them implemented.
"In most cases," said Vance, "we would see the government spend less overall."
But Law countered there isn't a "really solid evidence base" to show these programs would save the health care system money. Just because the option is available to see a pharmacist for testing doesn't mean patients will choose that over seeing their regular doctor, he argued.
As part of his research, Law looked at a patient prescription renewal policy that came into effect in 2009. It gave B.C. pharmacists an expanded role, allowing them to renew prescriptions, change a dose and make drug substitutions (and collect additional fees for these services.)
What his research found (results have not yet been published) is the uptake of that program was "really quite low."
He suggested that the programs the pharmacists' association is pitching should be piloted before being rolled out province-wide.
"We understand there's an appeal with a pilot approach," Vance said as a response. "It's something we have no opposition to."
Vance said she didn't see as much of a discussion around health care as she expected during the provincial election. But the association has been working hard to keep MLAs engaged. As of May 30, 2013, 16 days after the election, members had already had 27 meetings with 14 MLAs, including seven cabinet ministers and Health Minister Michael de Jong.
How many, if any, of these programs the province will decide to fund remains to be seen. But Vance said she's encouraged by the direction of the province's core review, and with de Jong's "openness to talk about doing things differently."