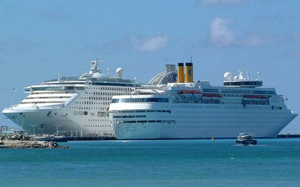 A judge in Washington, D.C. has found the RCMP in breach of contract for canceling its original order for cruise ship accommodations at the Vancouver 2010 Winter Olympics.
"RCMP breached its contract with Cruise Connections Charter Management by anticipatorily repudiating its obligation to pay Canadian taxes that might be imposed on the cruise lines as a result of the 2010 Olympics charter," wrote United States District Judge Rosemary Collyer in her 212-page, Sept. 9 decision. "[Cruise Connections] is not liable to RCMP for any of the contract breaches alleged by RCMP. Accordingly, [Cruise Connections'] motion for summary judgment will be granted, and RCMP's cross-motion for summary judgment will be denied."
Collyer found the RCMP agreed to pay all Canadian taxes imposed on the cruise lines and breached the contract "in a distinctly fundamental way."
"In contrast, the claims of RCMP against Cruise Connections relate to duties that were not fundamental to the contract, were waived, or were provoked by RCMP's breach on tax payments," Collyer wrote.
Damages against the RCMP are to be determined. In 2011-2012, the Federal Treasury Board set aside $4 million for Olympic-related vendor contracts and loss of business lawsuits.
Collyer wrote that the relationship between the parties "broke down completely" and each party blamed the other for the failure.
Disagreement turned on taxes for foreign workers
In June 2008, the RCMP contracted Cruise Connections of Winston-Salem, N.C. to be a broker for three luxury liners to house 5,000 police officers and military personnel at Ballantyne Pier before and during the 2010 Games. RCMP consultants had concluded there was not enough land-based accommodation for the Olympic security force. The RCMP agreed to pay $54 million to Cruise Connections, which planned to charter three ships for US$39 million.
The parties quarreled about who would pay taxes for foreign workers aboard the ships. When the Canadian dollar rose in value in fall 2008, Cruise Connections worried its profit would vanish. The tax and currency issues caused the company to delay executing the agreement, which the RCMP cancelled on Nov. 17, 2008.
On Nov. 26, 2008, Cruise Connections sued for breach of contract. The RCMP eventually directly chartered the Elation from Carnival and MS Statendam and MS Oosterdam from Holland America for a total $76 million.
The lawsuit was temporarily sunk after the RCMP convinced a judge it was protected by the Foreign Sovereign Immunities Act. Cruise Connections successfully appealed in Feb. 2011.
Examination for discovery on the breach of contract claims began in March 2011 and lasted a year and a half. A trial in Washington, D.C. was scheduled to begin Oct. 15, 2013.