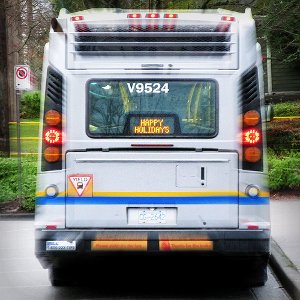 [Editor's note: British Columbia's economy is growing. Much of that growth rests on expanded resource industries. Yet our laws designed to protect the unparalleled beauty and richness of the B.C. environment have been weakened, both federally and provincially, over the past decade. Over the next few weeks, this Tyee special series in co-operation with the Environmental Law Centre at the University of Victoria, will reveal what B.C.'s leading experts in environmental law say most needs to be fixed, and their specific suggestions for change. To read all their recommendations, download the free electronic publication Maintaining Natural British Columbia for Our Children: Selected Law Reform Proposals. Today, we look at B.C.'s stalled progress on capping carbon emissions.]
In 2007, the B.C. government established a blue-ribbon panel of experts to set interim greenhouse gas reduction targets and make recommendations on what the government needed to do to meet those targets. However, many of those recommendations remain unimplemented, and the expansion of oil and gas operations (subsidized and authorized by the province) and construction of new highways could increase emissions -- cancelling out reductions the province's ground-breaking carbon tax and other initiatives may have achieved.
We need to get more serious about meeting our carbon targets. Imagine a government that promised to cut its financial deficit significantly over the next five years. The public would naturally expect the government to have budgets and other plans describing how this goal was to be achieved. They would expect the government to have fully-costed measures intended to raise or save money.
Reducing greenhouse gas emissions, like cutting the deficit, is complicated, and involves value judgments about how best to meet targets. Budgets are one of the best models we have for dealing with these types of complicated decisions about values and allocations of limited resources.
B.C. promised to achieve a six per cent reduction in greenhouse gas emissions (relative to 2007 levels) by 2012, and an 18 per cent reduction by 2016. If we treated those goals with the seriousness that we treat financial planning, the government would periodically table a carbon budget, describing what the government was going to do to achieve the emissions levels allowed under the budget. The government would need to quantify the emissions that it anticipates different sectors of society will generate, and how government laws, policies and programs would help ensure that those goals would be achieved. The public would be able to assess how realistic and responsible the government was being. And at the end of the budget period, a group of carbon auditors would be able to assess whether the government had achieved the reductions that it had promised.
Sound farfetched? Not really. In 2009, the United Kingdom became the first country in the world to establish carbon budgets in law -- tabling three budgets setting out how much carbon dioxide the country planned to emit between 2008 and 2022. A fourth budget, tabled by the current Conservative government, was adopted in June 2011, and covers the period from 2023 to 2027. These budgets were developed with the advice of an expert committee which also audits the government's performance to evaluate whether the budgets are being achieved.
Beyond budgeting
Carbon budgeting is only part of the solution to climate change. But it is an important one. Right now both the Canadian federal and B.C. provincial governments have established greenhouse gas emissions targets (albeit inadequate ones at the federal level) and have developed laws, policies and programs intended to reduce greenhouse gases. What's missing is the budgeting process, where governments demonstrate that those programs will actually achieve the targets that they have set.
West Coast Environmental Law Association recommends that the BC government adopt a carbon budget. This approach could include:
A requirement that carbon budgets be introduced in the provincial legislature every four years, describing how much carbon dioxide and other greenhouse gas emissions will be emitted, and which government ministries and programs will take the lead on achieving the necessary cuts;
A scientific committee with a mandate to advise the government on the development of the carbon budgets, and to audit whether or not those budgets are being achieved and the relative effectiveness of different measures; and
A legal requirement that government ministries and agencies re-evaluate their policies and laws, and make their decisions, in light of carbon budget constraints.
Right now we are "overspending" -- emitting carbon at levels we cannot sustain. It's time we treated that problem with the same seriousness that we apply to financial planning. For more information, see:
BC's Quest for Carbon Neutrality. A Tyee Solutions Society Series.
Calvin Sandborn and Tim Thielmann. Making the Case for a Carbon Tax in Canada. Victoria Times Colonist.
Shi-Ling Hsu. Nine Reasons to Adopt a Carbon Tax.