BC's Quest for Carbon Neutrality: Reports from Canada's Climate Policy Frontier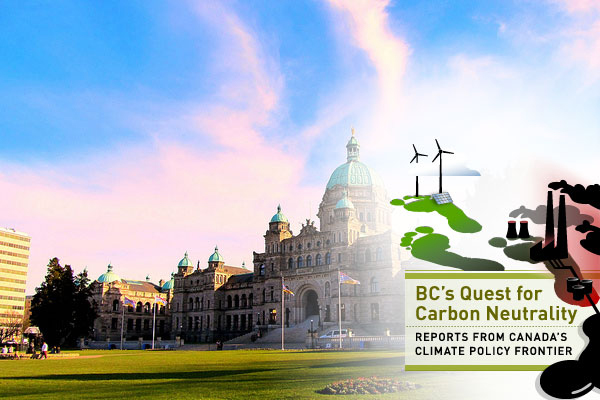 This Tyee Solutions Society series sets out to consider just what B.C.'s four-year-old Climate Action Plan has and hasn't accomplished so far, including what informed observers say deserves rethinking. Veteran journalists Chris Pollon and Tom Barrett take the measure of Carbon Plan support -- or not -- in today's political context; look in on how B.C.'s unique-in-North-America carbon tax is working out; pull back the curtain on the mysterious world of carbon "offsets"; and more.
This series was produced by Tyee Solutions Society (TSS) in collaboration with Tides Canada Initiatives Society. Funding for this series was provided by the Bullitt Foundation and Hospital Employees' Union. All funders sign releases guaranteeing TSS full editorial autonomy. TSS funders and Tides Canada Initiatives neither influence nor endorse the particular content of TSS' reporting. To republish articles from this series, please contact TSS editor Chris Wood here.
This series has been compiled in an easy-to-share special edition PDF. Click here to download a copy.