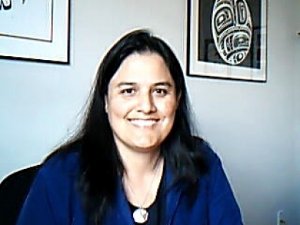 Changing the school experience for aboriginal children may be a slow process, but it's one that's getting a lot of attention. After decades of languishing behind their non-aboriginal peers, aboriginal education deficits and reforms are making headlines across the country. Grades are slowly but surely going up, as is federal funding for aboriginal education on reserves.
But while attention is paid to improving the education experience for aboriginal children, there is much room for improvement in what the rest of Canada learns about aboriginal people in school, say those pushing to evolve the curriculum.
In June, Postmedia News conducted an online poll asking Canadians their opinions on the relationship between Aboriginal peoples and the federal government: over two-thirds of respondents believed that not only are aboriginals treated well by the government, but also they receive too much federal money.
Under closer scrutiny, that opinion doesn't hold water. Former auditor general Sheila Fraser criticized the government for the substandard living conditions found on First Nation reserves in 2011, particularly their water systems. The federal government's own assessments found on-reserve water infrastructure requires over $6.5 billion in repairs.
Housing is in dire need of a funding injection, too, with the Assembly of First Nations (AFN) calling for 85,000 new houses to replace mouldy, overcrowded and dilapidated homes on reserves.
The federal government is even currently defending itself against a case brought before the Canadian Human Rights Tribunal alleging decades of systematic underfunding of aboriginal children by Canada. How does this translate into a good, excessively funded relationship in the eyes of Canadians?
"I think that Canadians for the most part are in denial of their level of understanding," says Debbie Jeffrey, executive director of the First Nations Education Steering Committee in B.C.
"We only need to look at the starlight tours, the Downtown Eastside, the missing women in Canada (as) indicators of the level of understanding or even care of our issues."
Education is the best defence against ignorance. But how much are children learning about aboriginal history and current issues in school?
Education is a provincial responsibility, and the government of British Columbia has made strides towards improving aboriginal content in school curriculum. But much of the improvements are optional courses in high school offered as alternatives to mainstream courses like English and social studies. Enrollment in these alternative courses is low, which critics say is because kids don't realize they can be used for post-secondary entrance, too.
Some schools and First Nations organizations aren't waiting for government to change the curriculum, however. In addition to putting pressure on the Ministry of Education to make change, they're making sure the real story of aboriginal peoples is getting across to Canadian students.
Beyond 'the basics'
Despite being home to the second largest aboriginal population in the country, with close to 615 individual First Nation bands, school children in B.C. are only learning the bare bone facts about the province's aboriginal peoples.
"(It's) just the basics: non-native people came here, they worked with natives, they helped conquer the land, and then we just kind of disappeared," says Lynda Gray, executive director of the Urban Native Youth Association (UNYA) in Vancouver.
"Including university where most people don't have to take even one course about our shared history in this country."
The Ministry of Education offers several optional First Nations-centred courses for secondary students: the social studies course BC First Nations Studies 12 and English courses English First Peoples 10, 11 and 12.
In an email to The Tyee a spokesperson from the Ministry of Education said First Peoples and First Nations Studies "provide an opportunity to explore and discover authentic First Peoples' voices and experiences through the study of literary, informational and media text with local, Canadian and international First Peoples' content."
In the 2010/11 school year there were 70,869 Grade 12 students: 2,655 students took First Nations Studies 12, while 240 took First Peoples 12. In comparison, 44,883 took English 12.
Jeffrey says the low numbers show many students don't realize they can use these courses for post-secondary entrance. Smaller schools also don't have the resources to offer both the original courses and their aboriginal equivalents.
But she sees the value in First Peoples and First Nations Studies and encourages the Ministry to make advertising the benefits of these courses as a priority in the coming school year.
"(FNESC) profile it at our annual education conference, and for three years plus we've had summer institutes offered to help teachers take on the course and support them in teaching it," says Jeffrey.
"I think a long-term goal as part of moving forward is to have every graduate of the K-12 system here in British Columbia have at least one course on First Nations. That would be ideal, in addition to having First Nations content across the board. Because we still teach the French and English founded Canada, and that renders us invisible in the history of the country."
'Walking in Beauty'
The Ministry of Education told The Tyee that including aboriginal perspectives in the curriculum overall is part of their current BC Education Plan. But there is no set end date for curriculum changes.
Increased aboriginal content is something students want, too. In 2000/01 the Coalition for the Advancement of Aboriginal Studies for the Canadian Race Relations Foundation surveyed 519 young adults across Canada (460 Canadian born, 35 Aboriginal and 24 newcomers) on what they learned about aboriginal peoples in school.
The resulting study, Learning About Walking in Beauty -- named after a Navajo phrase that roughly translates to being in harmony with the world -- found over two-thirds of young adults couldn't recall discussing contemporary aboriginal issues in elementary or secondary school, while 80 per cent were "dissatisfied or strongly dissatisfied with existing aboriginal Studies curriculum."
Although aboriginal people make up only four per cent of the country's population, the study notes, "a pedagogy infused with aboriginal perspectives will help all students build both a knowledge base and the critical analysis skills relevant to contemporary regional, national and international affairs."
UNYA's Gray couldn't agree more. Last year she self-published her first book First Nations 101: Tons of Stuff You Need to Know About First Nations People to battle what she sees as "profound ignorance" of Canada's first peoples. Covering a wide range of topics including alcohol and drug abuse, LBGTQ issues, the medicine wheel and appropriate questions to ask First Nations people, Gray designed the book for use in the classroom.
In just over a year First Nations 101 has sold 4,900 copies, just 100 books shy of national bestseller status. It's been adopted by several universities and community colleges in B.C. and Ontario, including the University of British Columbia, Lakehead University, College of New Caldonia, Douglas College, Northwest Community College and Native Education College.
Gray would like to see the book become mandatory learning for degrees like social work, law, education and anything in the health field, "the kind of areas where native people are overrepresented and the people in those fields always come into contact with native people."
But other than selling a few books to public libraries across the province and a few schools on Vancouver Island, First Nations 101 hasn't penetrated the K-12 system yet.
Five focuses on Aboriginal life
Some districts, however, aren't waiting for the Ministry of Education to change the curriculum or for individual teachers to show an interest in aboriginal education. School District 57 in Prince George, where over a quarter of students identify as aboriginal, has initiated two district-wide strategies for incorporating aboriginal content into their schools.
One optional initiative is Aboriginal Learning Team Grants, offered to classes or schools that want to work on a project or aspect of the curriculum that ties into aboriginal culture or teaching methods, like learning about medicine plants with an elder.
"We're looking at ways to be able to integrate aboriginal pedagogy and perspective into the classroom. So when a teacher is looking at their curriculum, how can they look at it with a lens of aboriginal perspectives as well?" asks Shelly Niemi, the district's aboriginal education department manager.
"We've been able to host a symposium on aboriginal education that was open to all district staff to come and learn about (this). Teachers have responded fairly well to that. We've had a lot of participation."
But aboriginal education isn't solely dependent on teachers' desire or comfort with introducing new methods into the classroom. Another initiative has been to assign different aboriginal learning focuses to all five of their school "families": a high school and all of its feeder schools.
The focuses include culture and language, elders and indigenous knowledge, rediscovery of traditional environmental knowledge, restitution and restorative practice, and youth leadership. Unlike the grants, each school is required to act on their focus, collaborating with a trained facilitator that helps each school integrate aboriginal knowledge into curriculum and school activities.
For example, schools with the "rediscovery" focus in the 2011/12 school year learned how to canoe, went on hikes, took first aid, bear and water safety training, and started school greenhouses with traditional plants. Schools with "culture and language" as their focus made drums, held powwows, tanned hides, and produced a 4ft x 8ft carving while learning about the traditional clan system and language of the Carrier people.
Each focus combines knowledge useful and relevant to all students with aboriginal history and culture lessons. For Niemi, this is the kind of learning the Ministry of Education should be looking at when discussing 21st century education and personalized learning.
"We have to be really thinking outside the box about how do we share true perspectives, and that can be things like instead of talking about an elder, have the elder come in to share the story with all the kids in the class," she told The Tyee.
"Because that brings in more awareness, it starts to reduce lateral violence, it starts to increase people's awareness and shifts paradigms."
For Jeffrey and Gray, that understanding and awareness is what's needed to restore the relationship between aboriginal and non-aboriginal peoples in Canada. In a country that's increasingly concerned about natural resources and native land rights, Canadians need to understand why Aboriginal Peoples' rights are a source of national attention and media scrutiny.
"The way the government makes it sound is that we're being given something other than what we deserve," says Gray. "Whereas it comes out of treaties: it's an obligation of the government to offer certain levels of education, or housing or health. And they're not even living up to their obligations to do it.
"So if you don't understand that is actually something that they're required to do by law, by contracts that they've signed, (you) think we're being given a handout."
Making good on an accord
Recognizing such shortcomings in what Canadian school children learn about the aboriginal experience, three years ago the Association of Canadian Deans of Education signed an accord committing to "prioritize the educational purposes and values" of indigenous people in teacher training and curriculum development.
One way UBC's faculty of education has responded is by developing a course called Aboriginal Education in Canada "intended to provide teacher candidates with opportunities to explore how a school program may need to be modified in order to respectfully and meaningfully integrate aboriginal/indigenous history, content and worldviews."
UBC's faculty of education has declared this "The Year of Indigenous Education."