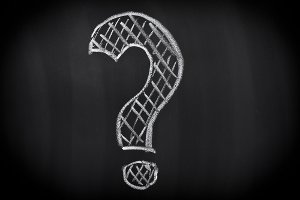 I was spending a weekend at my brother's at the end of the past school year. While our teenage boys were engaged in a Minecraft mission in the backroom, we discussed how junior high was going for them.
My nephew is a bubbly young fellow who likes school but is held back by severe learning disabilities. "The special ed teacher suggested that we send him to the Fraser Academy," my brother told me. The Fraser Academy is a Vancouver private school for learning disabled students. Since the classes are very small, students get a lot more attention than they would in a public setting.
"We can't afford that," he confessed. Since I am a public school teacher, he wanted to know what I thought.
"That is so wrong," I responded, my tone revealing that he had hit a vein that ran close to my heart.
This happened around the time that the BC Liberals were drafting legislation to end the labour dispute with my colleagues and myself. At this time, BCTF president Susan Lambert addressed a group of Ontario teachers, telling them that, "Our government does not want us to succeed... in building a strong public education system" like the one that exists in Ontario. She warned them that the BC Liberals are "lock step marching towards the privatization of education." A BCTF report from 2010 called The Numbers Tell the Story widely circulated by email amongst parents and teachers, claimed that relative education spending had been declining throughout the Liberals' reign.
This had my colleagues and I very concerned.
We were still in job action, which many felt was our only way to stop the government from throttling our public school system, turning it into a ghetto, driving middle-class families towards private schools with their gated-community mentality and non-union staff.
At this time, Education Minister George Abbott tweeted that the "government is investing in public education -- $5.3 billion today, up 29 per cent from $4.1 billion in 2001." He announced that under his direction, "the government is increasing funding in some areas and introducing new measures to support B.C. schools and students."
Reading through the statements coming from both sides was making my head swim. On one side, the system is being driven to failure by bureaucrats with knives in their smiles, on the other, entitled teachers need to be given a lesson in how good they have it. Over the summer, I decided to do my best to make sense of this by digging up the facts and discussing them with some people who might shine some light on them for me.
Building confidence
As is often the case, my search has proven more interesting than the answers that I have discovered, which are lukewarm and murky. Perhaps it was not hard facts, locked up in the safe of reason that mattered so much. Maybe it does not matter who is right and who is wrong. Instead, the real issue might be confidence in the system -- the kind of belief that holds up a cathedral roof more surely than stone pillars.
The stone-cold fact that both sides agree on is that public school enrollment has declined by about 10 per cent over the past 10 years, while private school enrollment has been steadily rising.
Last week, I had a brief but spirited chat with Susan Lambert, catching her between office and car on her cell phone. I asked her if there is intent to decrease the standards in public schools in order to give an advantage to private institutions. "There is a deliberate encouraging of falling standards," she answered. I asked if there was any evidence for this position. "A lot," she countered.
After a pause, pregnant with "Where do I begin?" she explained that since educational funding is per-pupil, the private system has been grabbing a bigger slice of the educational pie as their numbers have shot up. In addition she told me, "There is now more money for children with disabilities."
She continued, "There is the legislative encouragement for those to seek private alternatives. Parents can be compensated for private lessons, say, if they enroll their child in a hockey academy or in tennis lessons. They can claim the costs and be reimbursed. Not only that, but they can get credit for it -- be given P.E. (Physical Education) credit."
She tells me that our education minister proudly announced that B.C. now places eighth in the world according to an international educational assessment. "We used to boast of being number one," she claims.
When I asked her where the increased private school enrollment has come from, she could not give me a breakdown, only that it has increased steadily over the past 10 years and now sits at around eleven per cent of total school enrollment. She attributed this shift to "declining standards under this government."
When public school grads hit university
A call to the Ministry of Education gave me the breakdown I sought. According to them, in the past five years, enrollment in the province's 350 independent schools has climbed by 3,000, all of that attributable to distributed learning (often abbreviated to DL -- we used to call it "distance education"). Most of these students are taking a single course -- about half of them at a faith-based school. Over that same period, bums-in-seats have remained stable at about 65,000.
I also did some follow-up on Lambert's information that B.C. students had fallen in international rankings. She was right that our relative performance had fallen, according to the Canadian Report on the Program for International Assessment (PISA) results putting us lower in the rankings; however, our actual achievement has held steady. We have not sunk; others, such as Korea and Hong Kong, have improved. West Vancouver superintendent Chris Kennedy gives a good breakdown on his blog here.
Kennedy has hosted groups of people from around the world who come to B.C. to find out the secrets to our high rankings in education.
Adding to this picture is a study released by UBC this spring (which you can read about here). It found that first-year UBC students who attended public schools in Vancouver outperformed their private school peers. It was also interesting that East Vancouver students were more successful at post-secondary than were those hailing from the more prestigious public schools on the west side.
I cannot help but think that if the BC Liberals are deliberately undermining our public education system, they are doing a lousy job of it.
Silas White, the chair of my school board on the Sunshine Coast, tells me that he doesn't "buy the conspiracy."
We are sitting outside a Gibsons waterfront café, on one of those perfect, sunny, late-August days when the air has just taken on a whiff of fall. "If anything," he confides, "since the BC Liberals took office in 2001, I have seen the neo-liberal influence in government fading."
White is young for a school board chair, having graduated in the mid-90's, but he has obviously been doing his homework. "There may have been some merit to this idea back in 2002. That's when funding was frozen. Boards had to make massive cuts to pay for contract hikes. Since then, the government has increased funding."
As a teacher who has been through funding cuts year after year until it feels like there is nothing left to hack, I am dubious. He elaborates, explaining that funding has barely been covering contractual increases, not any other increased costs, nor any recovery from the deep cuts of a decade ago. With a shrug, he admits that, "This year was not as difficult because we finally received a funding increase that wasn't just redirected to payroll."
For me, it is reassuring to hear White say that he has not seen anything that looks like a move to dismantle public education.
Don't believe the anti-public school hype
During my call with Susan Lambert, she acknowledges that the perception of B.C.'s schools is far worse than the reality. She is concerned that many parents "who had a good experience in public school would now rather send their own children to a private school" due to the perception that the public system is failing. She concedes that labour strife is part of this picture.
White has spoken with many parents and is concerned about differing reactions to BCTF messaging. "If parents believe BCTF claims that classroom conditions are abysmal because of an evil government they might be more likely to consider independent options," he offers. "So the conspiracy argument does end up being a bit of a self-fulfilling prophecy."
To be part of the public school system right now feels a lot like living in a dysfunctional household where there is a lot of mud-slinging and shouting; where accusations are made and countered.
Both sides need to drop the fighting stance and put their efforts into working together. For its part, the government should properly fund education. They can point to pie charts and bar graphs and tweet about billions spent, but when my nephew's teacher, wanting the best for him, tells him that his local school is too short on resources to help him, this is no longer public education.
However, the BCTF need to drop the provocative language and let teachers do their jobs. They need to focus on the message that B.C. students continue to excel in an education system that is the envy of the world.
White will be taking his eldest daughter up to attend the local kindergarten starting this week. He and I both know that to ensure our kids get the best education, we have to show them how much we believe in it by attending concerts, struggling through math homework, hanging up drawings, and listening to poems read aloud from loose-leaf paper. There is no tuition fee high enough to match that.
Educational leaders have to realize that if parents stop believing that they are doing the best for their children, the schools will empty as though a naughty child had pulled the fire bell and it will be too late to start calling out "false alarm."