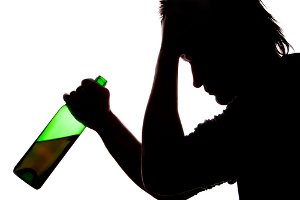 You can bring your own bottle of wine to a restaurant or ship a case across provincial borders. Movie theatres can get a permit to sell a cup of beer along with a tub of popcorn. And the government wants a private company to take over warehousing and hauling for the Liquor Distribution Branch.
This year has been an active one in the evolution of liquor policy in British Columbia, but one topic is notably absent from the conversation.
"There hasn't been a really strong voice from public health to comment and critique on what's being done," said Prof. Tim Stockwell of the Centre for Addictions Research of B.C. at the University of Victoria.
"The sad fact is the more available we make alcohol, the more it's consumed. It's not just like moderate consumption, there's more heavy hazardous consumption as well. It will always go hand in hand. More deaths, more people killed, more people injured and a lot of associated harms, health problems."
Tallying larger cost of booze
Reforming liquor laws makes consumers generally happy, regardless of political stripe. The privatization push has angered the NDP, whose leader Adrian Dix is making it a priority to oppose as the election looms next May.
On July 20, the Liberal government shortlisted ContainerWorld, Exel, Kuehne+Nagel and Metro Supply Chain Group as candidates for a 10-year private contract. No business plan has been released and there was no formal industry consultation. Exel has lobbied since 2005 with the help of high-profile Liberal strategists and lobbyists Mark Jiles and Patrick Kinsella. Exel failed to convince ex-premier Gordon Campbell of the merits, but that changed last summer under Premier Christy Clark when the Harmonized Sales Tax was defeated in the mail-in referendum.
Around the same time, ContainerWorld owner Dennis Chrismas hired a lobbyist to oppose any change, but his massive Richmond business is now in the tendering process. Exel's Oct. 6, 2009 "Project Last Spike" internal memo pondered taking over ContainerWorld or forming an alliance with ContainerWorld, which has a 20-year business relationship with Italy-based, Exel sister company Giorgio Gori.
"Until they are prepared to lay open this process and take a strong second look at it and take this forward to the electorate and make this an election issue in May 2013, I think the whole process should be scrapped," said Maurine Karagianis, NDP liquor critic. "This process does not meet the criteria for the voters of B.C. in any way, shape or form and is suspect from all angles."
Booze is a very big business with benefits, but it also has substantial costs. Stockwell calls it a paradox whereby the original reasons for government control -- to protect and promote health and safety -- have been discarded in favour of raising revenue.
"The only force that keeps the monopoly in place are the unions in which the people working in the stores are employed," he said.
Privatization fueled consumption: BC health officer
Dr. Perry Kendall, B.C.'s provincial health officer, wrote Public Health Approach to Alcohol Policy in December 2008, an update to a 2002 report. In the six years between reports, the number of retail outlets grew to 1,294 from 786. They were mostly licensed private retailers.
From 1998 to 2002, sales were flat, but from 2003 to 2007 consumption increased eight per cent. Direct government revenue increased four per cent. But the balance tipped the wrong way, according to the report.
"A comparison of a subset of direct alcohol-related costs and benefits indicates that health and enforcement costs exceeded government revenue from alcohol by approximately $61 million in 2002/2003," it said.
Statistics Canada reported $5,872,693,000 net income from the sale of alcoholic beverages through March 31, 2011, led by a 12.9 per cent jump in Ontario to nearly $2.15 billion. B.C.'s net income was almost $900 million, up 1.4 per cent. Alberta, which has the Exel-owned private distributor called Connect Logistics, was the only province to register a decline. Net income there fell 4.5 per cent to $683.5 million.
Overall sales were $20.3 billion nationally, including $2.953 billion in B.C., where $1.149 billion was from beer, $978.5 million from wine and $825.1 million from spirits. Beer sales were down 5.8 per cent, but wine up 3.4 per cent. Spirits rose only 0.5 per cent.
British Columbians spend more per capita on alcoholic beverages than Albertans but below the national average.
A 2002 study estimated direct and indirect health and social costs of alcohol at $14.5 billion -- which was 36.6 per cent of total substance abuse-related costs.
BC's high rate of alcoholism
The Canadian Community Health Survey in 2002 found B.C. had the second-highest prevalence of alcohol dependence at 3.6 per cent -- an estimated 122,400 people with serious drinking problems. They would fill B.C. Place Stadium twice, while the remaining 13,400 could fill most of Rogers Arena next door. The national average was 2.6 per cent and Saskatchewan had the highest at 4.1 per cent.
"Underage alcohol use is common in B.C., with 79 per cent of in-school youth reporting using alcohol at least once by age 17," the report said. "More troubling, risky alcohol use is also common among in-school youth; in 2003, 20 per cent of in-school drinkers (approximately 16 per cent of the overall youth population) reported binge drinking three or more days in the last month."
In 2002, the cost of alcohol-related crime, charges and jail sentences was $359.17 million in B.C. and $3.07 billion in Canada. In September 2010, the provincial government reformed drinking and driving laws to become the harshest in Canada. Immediate driving bans and fines were imposed for those found by police with 0.05 or more blood-alcohol content. The Justice Ministry claimed drinking and driving-related deaths fell 44 per cent since the law came to be, meaning 71 fewer deaths than the five-year average.
The government and healthcare partners launched an anti-binge drinking ad campaign in time for the 2012 Stanley Cup playoffs with a poster inspired by the Guinness evolution ad, but charting the de-evolution of a binge drinker. The campaign ran despite the Canucks' early elimination. Binge drinking was pinpointed as a major cause of the 2011 Stanley Cup riot.
"Some policy measures are more effective than others, with taxation/pricing, control of physical access, drinking and driving countermeasures and treatment (particularly primary care) being in the first tier," the report said. "Educational strategies, restrictions on advertising and promotion, and community action plans are additional measures that show potential for the prevention and reduction of harms from drinking."
No business plan
Meanwhile, 2012 has been about the subtle increase in sales and revenue channels and a reform of distribution without any release of a business plan.
"It's a classic case of where government regulation is needed because it's not like any other commodity. From the public health point of view you want the high prices but you don't want the greater convenience," Stockwell said.
"Efficient private business is fantastic at getting us to spend as much as possible and consume as much alcohol as possible and they can raise their prices while they're doing it."