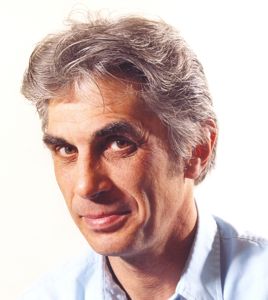 [Editor's note: This introduces a six-part series made possible by a reader-funded Tyee Investigative Reporting Fellowship.]
John:
When John Parker was in his 20s he was in a highway crash. It was a serious wreck. He was in the hospital for months. And in some ways, he was never the same again. The damage from the accident had changed Parker's brain. Really, it changed him.
Parker married after the accident. He kept a job for a lot of years. He even played blues in local clubs. But he could never quite keep it together. The wounds from his accident were still there, patterned on his cortex even 30 years after they formed. By the mid 2000s, the B.C. man was in pretty bad shape, often depressed, living in and out of shelters and supportive housing. He had a temper, wasn't sleeping well and was prone to violent outbursts.
Over a few months in 2007, Parker was arrested twice. Once he threatened a bus driver with a knife. Later, he swung his guitar at a guy outside a liquor store. Still you'd have been hard-pressed to call Parker a danger to anyone but himself. He only stood about 5'7. He weighed maybe 130 pounds. But after the second arrest, a judge locked him up. He sent Parker to the North Fraser Pretrial Centre, a remand jail in Port Coquitlam, to await trial.
Victor:
Victor Hurtado wasn't yet alive when Parker had his crash. He's 35 years younger than the older man.
Hurtado grew up in Colombia, raised by a grandmother but living mostly on the street. It was a tough area, where he grew up, and he fought a lot. A judge would later say fighting was "normal" for him and his peers.
When he was 15, Hurtado moved to Canada, though he never became a Canadian citizen. He went to school at first but his English was poor. He says other kids insulted him; they made fun of his race. So he fought and he quit and he moved on to another life. He worked construction for a few years. But as he grew older, that too slipped away.
In a nine-month stretch five years ago, Hurtado beat two strangers in two separate attacks. In the first, he hit a woman so hard her face never healed. After the second attack a judge sent Hurtado to the North Fraser Pretrial Centre to await a deportation hearing.
John and Victor together:
On paper, John Parker and Victor Hurtado could not have been much more different. Hurtado was young, large and violent. Parker: small, aging and depressed. The two did not share a language. In jail, they did not share a prisoner class. (Hurtado was considered an "immigration hold"; Parker an "MDO," or mentally disordered inmate.) And yet they ended up together, if only briefly.
On Jan. 18, 2008, guards moved Parker into Hurtado's cell. After lockdown the next night, the 19th of January, Hurtado picked up two chairs by the armrests and slammed them, front-edge first, into Parker's skull. The blows nearly tore Parker's ear off. They split his brain pretty much in two. He died within hours.
Post-mortem:
Victor Hurtado and John Parker were in the same room for less than two days more than four years ago. The story of how they got there has never really been told until now. This week in The Tyee, we do just that -- and try to find some meaning in what might otherwise be no more than another senseless tragedy behind bars.
Using internal government reviews obtained through freedom of information requests and never before reported on, as well as court transcripts and interviews, The Tyee has created the fullest picture yet of the days before Parker died. Among other revelations, the stories will show:
That hours before he was killed Parker asked guards to be moved;
That guards in the jail disagreed about, and in some cases simply didn't know, the policies on bunking mentally disordered inmates with immigration holds;
That guards had warned for years about conditions in remand centres in B.C., arguing that overcrowding made violence more likely, and death a strong possibility.
Is there a lesson here?
The story of Parker and Hurtado isn't just about one cell or one night in the North Fraser Pretrial Centre. It's also about the remand system itself. John Parker served his entire sentence for threatening the bus driver in remand. He was waiting for trial on a second charge -- swinging a guitar at someone, and missing -- when he was killed.
That's not unusual.
Over the past 30 years, even as crime has gone down in Canada, the number of people on remand -- being held awaiting trial, in other words -- has gone up dramatically.
At the same time, the average stay in remand has grown longer. As a result, in most Canadian provinces there are now more prisoners in jail who haven't been tried, than there are those who have been convicted and sentenced.
That's a serious change. From a system that overwhelming punished convicted offenders, Canada has moved to one that overwhelmingly deals in pre-emptive imprisonment. Later in this series we'll explore how we got here, and what it means: from the fundamental injustice of locking up the technically innocent, to the overcrowding that plagues Canadian remand centres and allowed someone like John Parker to end up in a locked cell with someone like Victor Hurtado.
Today we go inside that cell: Charlie East Five, and into the last hours of John Parker's life. Read Part One by clicking here.