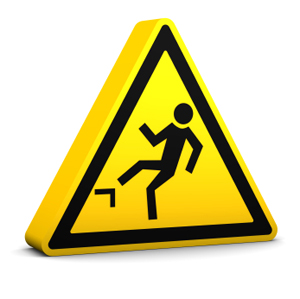 Perhaps David Lesko's death will not be forgotten, simply because of where he suffered the severe injuries that led to his death.
Lesko, 40, was working on the Weather Tight Supplies crew on July 4, installing the new roof at 8787 Redrooffs Road in idyllic Halfmoon Bay. The waterfront house is also getting new windows, exterior siding, a studio out-building and boathouse. It is the Sunshine Coast vacation property of ex-Premier Gordon Campbell and wife Nancy.
Workers had stripped the membrane from the flat roof and removed the skylight. The new skylight wasn't onsite, so they plugged the four-foot by four-foot hole with a sheet of polyethylene to keep dust out. They should've used a sheet of plywood or, better yet, erected a guard rail.
It was 1 p.m. when Lesko was cutting recovery board adjacent to the roof opening. His carabineer was attached to a side ring of his safety harness, instead of the D-ring between his shoulder blades. He suddenly fell, but none of the fellow workers apparently saw him drop almost 18 feet.
Fire trucks and ambulances rushed to the scene. WorkSafeBC was notified at 1:17 p.m. by Lesko's employer and a party whose name was redacted from the report under the guise of privacy.
The seriously injured Sechelt father of three was airlifted to a Vancouver hospital. He died the next day. WorkSafeBC's preliminary report, obtained via Freedom of Information, indicates the tragedy was preventable.
"No fall protection plan was in place for the work, and the employer had not considered one," the report said.
Fall protection systems -- safety harnesses, belts, ropes and/or lanyards -- are required when working 10 feet above ground and employers must train and supervise workers to ensure their safety.
"Each of the workers interviewed said they were aware of the requirement to use fall protection equipment, both by regulation and by company policy, however all felt no need to do so on the flat portion of the roof," said the report.
The investigation found the crew had no supervisor. A foreman was hired six months earlier, after another worker fell off another roof. But that foreman left a month before Lesko's fatal fall. WorkSafeBC was told the employer held tailgate safety meetings every morning as workers left the shop, telling them to use fall protection equipment. However, says the report, "No specific instructions were issued as to 'how' to 'be safe'."
No comment from Weather Tight owner
The investigation continues and a fine could be levied against Weather Tight, which was ordered to hand over a copy of the contract with the Campbells, among other documents. The company's owner/supervisor Colin Stracker is named.
Neither Gordon Campbell, the newly appointed High Commissioner to the United Kingdom, nor Nancy were named or implicated.
Weather Tight owner Stracker declined to comment on WorkSafeBC's preliminary findings, which include five violations of the Occupational Health and Safety Regulations.
"The bottom line is that it's still under investigation and until that investigation is over we're really not going to have any comment on it," Stracker told The Tyee.
Asked if he disagreed with any of the WorkSafeBC findings, he said: "I can't comment."
Stracker also would not speak about Lesko or discuss what, if anything, Weather Tight has done to help his family.
"We have been dealing with them, but that's as far as we'll go with that," he said.
Stracker said the job on the Campbells' house has been completed.
Gravity equals danger
According to WorkSafeBC, more than 40 per cent of the 574 males who died on the job from 2001-2010 suffered a fall or were struck against or by an object. WorkSafeBC issued 256 penalties worth $3.14 million to 232 employers last year. Most involved lack of fall protection.
"It's been the most frequent area of non-compliance in the construction industry that we've seen over the last five years," vice president of industry services and sustainability Donna Wilson said when the list of fines levied in 2010 was published in March.
Penfolds Roofing was slapped with the single biggest penalty of $145,046.98 for repeated violations at three North Shore worksites in 2008 and 2009. Workers were without "any form of fall protection."
The top 10 list included a $75,000 fine to Wilson's former employer, VANOC, for not providing ladders to workers dismantling the Cypress Mountain snowboarding stadium after the Olympics. When the temporary hillside stadium was erected in October 2009, a 44-year-old German worker suffered a broken arm in a 55-foot fall. The worker with Nussli had no safety harness when the platform he was on was dislodged by a crane.
2005 labour report sounded alarm
Last December at Canada Place, 30-year-old rope access technician Diego Herrera fell 14 metres to his death from the northeast corner of the iconic fabric sails of the former Expo and Olympics venue. He died two days later from his injuries. WorkSafeBC told Houston, Texas's Rig Blast Group and Buffalo's Birdair they could be fined.
Why are workers being killed and injured in such great numbers when such incidents are preventable? The B.C. Federation of Labour blamed Campbell himself in an April 2005 report called A Job To Die For: The B.C. Liberals' Track Record.
The Fed said it was Campbell's race to cut red tape and slash government spending after he was elected premier in 2001 that undermined WorkSafeBC's traditional role of enforcing, educating, standard-setting and supporting injured workers.
"Most workplace accidents, injuries and deaths are preventable; however, the combination of employer self-regulation and the (Workers' Compensation Board's) lax enforcement puts workers' safety in grave jeopardy," said the report.
On Friday, BC Fed President Jim Sinclair told The Tyee that "not much has changed" since the report was written. "The enforcement levels have crept up again but with little effect on the number of injuries and deaths over the years. We still support that they need to be doing way more enforcement and specifically targeting the high risk industries such as construction.
"Everyone involved in occupational health and safety knows that deaths are preventable," Sinclair continued. "So the question is, why does it keep happening? The answer is that we need to get tougher on prevention and enforcement and much tougher on employers whose negligence leads to the death of workers. We need to get the message across that it is unacceptable for workers to be killed on the job."
"It is ironic that just yesterday (Aug. 18) Christy Clark announced that she wanted to cut more red tape much like the deregulation of the Workers' Compensation Board over the last 10 years. This is more of the same and will inevitably lead to more injuries and deaths in the future."