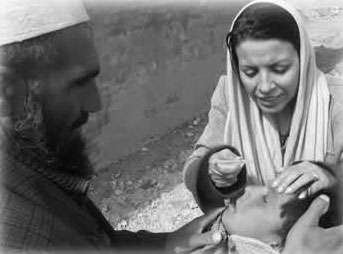 [Editor's note: This is sixth in a series, running Thursdays and Fridays, by Terry Glavin profiling Afghanistan's "unsung heroes," a project supported by the Canada-Afghanistan Solidarity Committee and the Funders Network for Afghan Women.]
"It is not just the death and all the damage you can see around the city of Kabul," says Sohaila Alekosai, a 48-year-old counselor, women's rights activist, lawyer, radio personality, and therapist. "It is the damage to the people. And a person who is damaged like this, he causes damage to other people. This is a very big effect of war."
After the rout of the Taliban in 2001, a World Health Organization survey concluded that about five million Afghans, roughly a fifth of the country's population, had been driven mad, or close to it, from a quarter of a century of bloodletting. In 2002, a Centres for Disease Control study painted an even darker picture -- more than a third of the people were suffering from post-traumatic stress disorder.
Then a Healthnet International assessment found the country suffering "a huge morbidity of mental disorders," not least of which was clinical depression. Even by 2008, there was still only one small mental hospital in Kabul, a handful of mental-health hospital wards elsewhere in the country, and perhaps only two dozen properly trained mental-health professionals to care for all the sick.
"It is all because of the wars," Alekosai says. "So many people, they have lost their minds."
Descent into drug addiction
With nowhere else to turn, the people sometimes medicate themselves -- in a sampling of pharmacies in Kabul and Jalalabad, Healthnet discovered a huge stock of debilitating and highly addictive over-the-counter benzodiazepenes. Sometimes, they resort to opium, folk cures, or pilgrimages to shrines. Across Afghanistan, the mentally ill are often believed to be possessed by jinns. The cure is exorcism. Sufferers are chained to trees for weeks at a time and left and administered a strict diet of bread, pepper, water, and readings from the Koran. But for the women of Kabul, there is also Sohaila Alekosai.
In keeping with the Koranic concept of zakat, a form of devotional charity, Alekosai runs daily sessions at the Women's Park near the city centre. Without formal resources, Alekosai improvises. Sometimes she resorts to yoga or relaxation therapy, and even draws from Ayurvedic practices from India. Sometimes she has her clients engage in role-playing, taking on characters from the stories of the 13th-century Persian poet and philosopher Jalal ad-Din Balkhi, known in the English-speaking world as Rumi.
Although officially a function of Afghanistan's ministry of labour and social development, Alekosai's classes aren't funded. She's a volunteer.
During her years as a refugee in Germany, Alekosai still managed to make 20 quiet return visits to Afghanistan to check in on the network of clandestine girls' schools she'd had a hand in organizing and funding. In 2006, she opened a girls' school built by volunteer labour and about $60,000 that she'd raised privately in Germany.
The 14-room school, attended by 300 students, is located in Khakjabar, a particularly hardscrabble district only 50 kilometres from downtown Kabul, but a three-hour drive, owing to the condition of the roads. The school is named Pata Khazana, from the title of a collection of Pashto verse and folktales going back more than 1,200 years. Roughly translated as "Hidden Treasure," the volume was gathered by the renowned Afghan poet Mohammad Katak, in the early 18th century. The book was banned by the Taliban.
School for wounded souls
At her classes at the Women's Park, some of Alekosai's clients are as poor as the people of Khakjabar. Some are teachers and government bureaucrats. Some are drug addicts. Many are widows. Several are routinely beaten by their male relatives. Most have lost close family members to the wars. All of them suffer deep psychological wounds of one kind or another.
Why does she do this work?
"I am an idealist. It is very important for me to live and work in these kinds of situations. With my learning and my working, it is also therapy," Alekosai says. "My idealism has helped me, too."