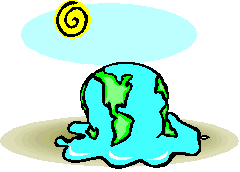 Representatives from business, labour, religion, First Nations and the environmental movement will meet in Vancouver Wednesday to talk about ways to fight climate change.
Business Council of B.C. executive vice-president Jock Finlayson and B.C. Federation of Labour president Jim Sinclair will be among more than 100 delegates at the Take the Lead conference.
"The fundamental message is that these groups are going to work together" to solve climate change, Colin Campbell, science adviser with the Sierra Club of B.C., said in an interview.
The conference aims to bring together 25 "key leaders" from each of five communities -- business, labour, faith, First Nations and the environmental movement -- said Campbell.
"We're looking for executive directors and CEOs ... to show up and make it really clear that their organizations take this seriously and that at many levels we intend to work together," Campbell said.
First goal: serious effort
The most immediate goal of the gathering is to show that a number of different interests in the province are serious about working together to stop climate change, he said.
"The key thing that has to come out of it is that these sectors are prepared to work together to do what's necessary to stabilize climate or to make our equitable contribution to managing climate."
Added Campbell: "If it went to no level of detail more refined than that, most people would consider it a success. Where it will go beyond that in a way depends on the proceedings of the day. We have not engineered the results."
Long in the making
Campbell said the idea of bringing different groups together to work on climate issues began before the B.C. government vowed to tackle the issue in February's throne speech.
By the end of last year, he said, it was clear that "climate change had hit the mainstream in terms of messaging. Climate change campaigning's no longer about 'This is a problem.' That part got done."
The question now is what government policies are required to stabilize climate change, Campbell said.
By showing their willingness to help fight climate change, the participants in this conference could help legitimize the provincial government's plans to tackle the issue.
Graham Whitmarsh, the head of the government's Climate Action Secretariat, has been saying in meetings with environmentalists and others that "the government could legislate and regulate a lot of solutions to these problems, but you wouldn't like it," Campbell said. "It would look very heavy-handed and undemocratic.
"The phrase they use is 'it breaks the feedback cycle of the democracy,' which is not quite what you voted for," he said.
"What they're looking for is some real, visible evidence that the community is prepared to do some hard steps by themselves and in doing that, give more permission to the political process to do some of the harder regulation and legislation."
Premier's point man to speak
Whitmarsh is scheduled to speak to Wednesday's gathering and is expected to talk about what the government has been doing on climate change since the throne speech, what it's prepared to do "and what it's not prepared to do," Campbell said.
If the media-shy Whitmarsh does lay out the government's plans for fighting climate change, it could clear up a number of questions that have surrounded the doings of the Climate Action Secretariat.
The meeting will be opened by University of Victoria climate expert Andrew Weaver, who will lay out the science of climate change. Opposition leader Carole James has been invited to be the lunchtime speaker and Environment Minister Barry Penner is scheduled to give the closing speech.
Related Tyee stories: