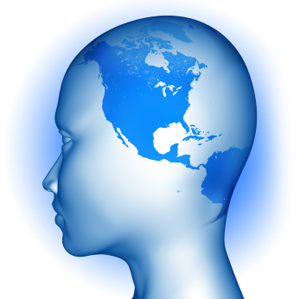 When Vancouverites gathered at the W2 Media Arts Centre for the second Fresh Media Remixology social, I and the other organizers expected that conversations would be focused on crowdsourced media making. What we didn't anticipate was that attendees would have a hunger to talk about the implications of this new form of media making in other spheres of society.
We shouldn't have been surprised. After all, several of us conceptualized the Remixology series as something that would forward the idea of remixing our roles and society at large (society as an open platform). But it was a surprise nonetheless.
Crowdsourcing media
Crowdsourcing, as defined by Jeff Howe, who coined the term, is "the act of taking a job traditionally performed by a designated agent (usually an employee) and outsourcing it to an undefined, generally large group of people in the form of an open call." The Fresh Media discussion started off with UBC journalism professor and online news pioneer Alfred Hermida giving an overview of the topic of crowdsourcing as it relates to journalism. Hermida noted that "news organizations are exploring more collective, collaborative approaches, often around the edges of their news operations."
Hermida talked about using the crowd for observation, breaking news and investigative work. He pointed to some good examples for each category, such as how Talking Points Memo (TPM) used its audience to sift through evidence that the Bush Administration was firing U.S. attorneys for political reasons. In past columns I have noted several examples of using crowdsourcing for journalism in Canada.
Leigh Cristie of the eatART Foundation continued the conversation by discussing how he uses the web to crowd cast (call for participation) for specific project needs, and to bring a community of contributors together. This is similar to how Fresh Media brings participants together to re-imagine media -- in a sense we are crowdsourcing the future of media. David Asher from the Mozilla Foundation followed by discussing how they have millions of people testing Mozilla software, including the well-known Firefox web browser. He noted that thousands of people contribute to Firefox and that volunteers are responsible for the browser being available in seven languages.
Both speakers and participants at Remixology provided many examples of crowdsourcing, telling of their experiments in crowdsourced productions of media, software and art. By the end of the discussion, consensus emerged that the roles of media makers, artists, programmers, owners, etc. are shifting. Media editors, for example, could now be looked upon as taking on more of a curatorial role.
Hermida noted that editors decide what gets published, whereas a curator picks from what's out there and pushes the best to the top. Asher likened this new role to that of a book editor who guides a project and provides useful feedback and input to the producer -- more of a facilitator.
It seems that both the roles involved in online media production and the technical tools required to make sense of what's out there are yet to be fully developed. However, our conversation made clear that the process of figuring all this out is well underway.
It's not about media
While it was interesting to survey the role of crowdsourcing in the world of media, art and software, the Remixology conversation quickly moved to broader questions about the role that crowdsourcing (and specifically Twitter) plays in social movements, and its role in the broader offline world. Reilly Yeo, OpenMedia.ca's managing director, asked a question about the role of social media in social movements, citing a recent widely circulated article by Malcolm Gladwell. Perhaps the best response came from Twitter user Miraj Khaled, who said, "Twitter is only a platform and crowdsourcing a process. Movements are built by real people, i.e. 'influencers' with the aid of these tools."
As Miraj suggests, crowdsourcing is a process or mode of production that bases the production of media (or anything else) and decision-making within a community rather than a hierarchy. As Asher notes, we are at an "early stage of shifting from hierarchal control structures to much more organic, much more free form" ways of operating. Why not move the behaviors associated with crowdsourcing -- collaboration, free sharing, promiscuous creativity -- to the offline world.
In his book, appropriately titled Crowdsourcing, Jeff Howe describes a diverse array of examples of crowdsourcing being put to use, from tracking birds, to NASA tracking changes on the surface of Mars, to making T-shirts. The tools available through the open Internet and the collaboration they enable have eroded the barriers for participation in all facets of life, not just media production.
This brings us back to the exciting moment we're at in regards to media -- it's not just the content of media that can inspire change, but also the process of media making itself. As the boundaries and roles of the industrial era break down in front of us, one thing is for certain -- it's a good time to engage.
In case you're wondering, yes I did just crowdsource this column about crowdsourcing.
The next Fresh Media Remixology takes place Nov. 6 at the W2 Media Arts Centre. Details at: freshmedia.me.