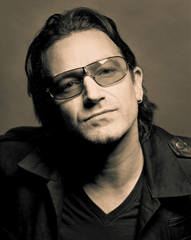 The world went batty for the Dark Knight while the Jokers at SAG drove Hollywood batty. Obama took Manhattan, then he took Berlin. Madonna claims Alex Rodriguez struck out. Roger Ebert said thumbs down to another season as a televised movie critic, while the U.S. court gave three thumbs up to Janet Jackson's nipple.
Google didn't think Canada Day was worth mentioning, so we won't either. Bring back Dominion Day! We will mention that Google's telling everyone what you watched on YouTube. No word on whether they're spilling the beans about Pornotube.
B.C. ran out of sockeye salmon, but had a record run of salmonella. Pemberton rocked and Whistler had a rockslide. A Barenaked lady was caught barehanded.
The lights went out in downtown Vancouver and the true blue and white Vancouver Canucks who wore Orcas on their sleeve left town (Marcus, Brendan and Trevor most of all … we love you guys).
I'm trying to think of something else to say about July, but now that Scrabulous is gone all my words are missing and I'm waiting to see if I can score an iPhone.
Welcome Mats!
The Canucks offered to make Toronto Maple Leaf captain Mats Sundin the highest paid player in the NHL if he'll skate to Vancouver. And while there's no way Sundin's hockey skills are worth $10 million a year, pissing off Toronto is a bargain at twice the price.
Oak Bay became the first city in Canada to approve new low-speed electric cars, because everyone there already drives so slowly that they should be able to navigate around the extension cords.
Yo, Harper!
ReformaToryTM leader Steve Harper proved how prime ministerial he is by, "double-dog-daring" alleged Liberal leader, Stephane Dion, to call an election over his proposed carbon tax. Steve says the ReformaTories don't believe in carbon taxes, and Stockwell Day reaffirmed that they also don't believe in carbon dating.
The Canadian Arctic is looking more like Canada's tropical playground after several ice sheets totaling almost 20 square kilometres slid into the ocean. Just shut your eyes and repeat after Steve, "Stephane Dion is crazy for suggesting a carbon tax."
Triple word scorned
Facebook killed Scrabulous after Hasbro -- the heartless owners of Scrabble (TM -- yeah we know) who should just cowboy up and write a really big cheque to buy it -- took legal action over copyright and trademark violations. Meanwhile, half a million very literate people are trying to come up with a seven-letter word for, "boycott Hasbro."
Starbucks is downsizing from venti to grande, as the franchise announces plans to turn off the cappuccino makers all over the world. Panic hit Vancouver as latte addicts consider rioting in the streets as they contemplate the chilling possibility of being unable to choose between the two Starbucks across the street from each other on Robson.
Haven't you always wanted a monkey on your back?
The world discovered what Barenaked Lady singer Steven Page would really do if he had a million dollars. The big shocker for fans was when Page allegedly admitted that not only was the cocaine real, so were the fur coat and the green dress.
A radio mascot dressed in a beaver suit scored heroin in Vancouver's downtown eastside. But the joke was on him, because he seriously overpaid for it.
So it wasn't the ganja after all?
A new study shows that high tofu consumption may "raise the risk of dementia," which might explain why so many hippies act like hippies ...
Another new study shows that having fat friends makes a person more prone to obesity -- unless you let them steal all the fries from your plate.
Pro-Bono?
Brad Pitt and Angelina Jolie named U2's Bono as the godfather of their twins. While they barely know the rock star, they felt he was the perfect choice since he's one of the only people on the planet almost as famous as they are.
Madonna bravely denied having an affair with Yankees' star Alex Rodriguez, despite the fact that the denial made her even less cool.
Are you sure those hills are alive? They look like gonners to me ...
Elicia Mackenzie won the reality show How Do you Solve a Problem Like Maria? and will be starring in the Broadway premiere of The Sound of Music. Isn't that great. Who knew there was a reality show called How Do You Solve a Problem Like Maria? Bueller? Bueller???
The casting of an unknown in a major Broadway musical also reassured producers that no one actually cares who's playing the lead in a Broadway musical as long as there's a really cool falling chandelier.
The one with nuking the fridge
Following the success of the Sex in the City movie, the cast of Friends announced plans to reunite for a feature film. However, just as the Indiana Jones movie was delayed for twenty years as they searched for a script, there are concerns Friends could be delayed just as long as producers wait for Jennifer Anniston to find a new era-defining hairstyle. And hey, haven't they always wanted a monkey?
And finally ... U.S. Justice Department officials broke the law when they asked job applicants, "What is it about George W. Bush that makes you want to serve him?" No, seriously. They actually did. I'm really not kidding. If you don't believe me, click here or Google it or something.
Tune in next month for more Fast Rewinding, same Bat-time, same Bat-channel, same Bat-url.
Related Tyee stories: