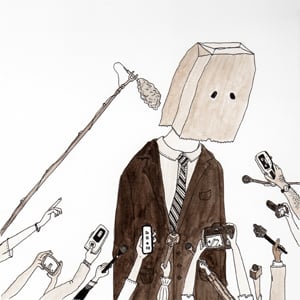 [Editor's note: This is the tenth in our "Some Honourable Members" series, depicting the more dubious moments in B.C.'s political history, brought to you by veteran muckrakers Tom Barrett and Tom Hawthorn, one a day until election day.]
All political parties target what can be described as "ethnic" voters, but not all parties do so on the public dime.
Earlier this year, the NDP Opposition revealed the contents of a leaked memo written by an operative for Christy Clark's Liberals.
The memo outlined a strategy for the Liberals to woo ethnic voters while using government funds to collect data for the election. Using taxpayer resources for partisan purposes? That's expressly forbidden.
The memo also cynically suggested the premier offer apologies for "historical wrongs" such as the barring of the passengers of the Komagata Maru in 1914. Such gestures offered "quick wins" for the premier and the party.
At first, it was left to Deputy Premier Rich Coleman to apologize to the House.
"Some of the things that are in this thing are unacceptable," Coleman told reporters afterwards. "It blurs the lines, it goes beyond the lines."
The leaked 17-page strategy document was written by deputy chief of staff Kim Haakstad, a personal friend and confidant of the premier. It was shared on private email accounts, a deliberate attempt to circumvent disclosure under the freedom of information act.
Hakkstad resigned.
Multiculturalism minister John Yap also quit, though he wasn't the minister when the strategy was being prepared.
That was a bit of a puzzler until John Dyble, deputy minister to the premier, completed an investigation into the affair.
He uncovered more incriminating emails. Some had elements of farce.
Mike Lee, who was Yap's executive assistant, wrote the minister a note about the hiring of liaison workers on the government dime to do work for the BC Liberal party. "It is absolutely critical that we do not leave any evidence in us helping them through this application," Lee wrote.
"Great job," Yap replied. "Let's now hope for the best."
Any fan of television police procedurals will know it is probably unwise to leave written instructions about hiding evidence.
Lee resigned without severance.
Dyble's report, released March 14, found several serious breaches of the government's code of conduct. He blamed Haakstad and former government communications director Brian Bonney for much of the misconduct. Bonney had already left government service.
The BC Liberal party also cut a cheque for $70,000, payment for work bureaucrats did for the party, not the people.