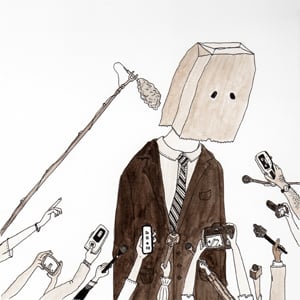 [Editor's note: This is the eight in our "Some Honourable Members" series, depicting the more dubious moments in B.C.'s political history, brought to you by veteran muckrakers Tom Barrett and Tom Hawthorn, one a day until election day.]
Of all the tawdry, underhanded and despicable things politicians have got up to in this province, it is hard to match anything as low-down dirty as the affair known as Bingogate.
The NDP, a party which professes a belief in social justice, was found to have been skimming hundreds of thousands of dollars from charities over a 20-year period. The Nanaimo Commonwealth Holding Society, a nonprofit group with ties to the party, operated lotteries and bingo games with the proceeds going to the party, not to local charities.
The culprits were robbing widows and orphans and pocketing the proceeds.
It took a whistleblower more than a decade to expose the scandal, which became a cause célèbre following a series of articles in the Vancouver Sun by Mark Hume.
The scandal led NDP Premier Mike Harcourt to quit, though he had no direct involvement.
The man at the centre was David Stupich, a party stalwart who had gone from humble beginnings to a spectacular waterfront home. The son of a coal miner, he spent five years in the Royal Canadian Air Force as a pilot instructor during the Second World War. He then used a veteran's benefit to cover university tuition, giving up chicken farming to become a chartered accountant.
Stupich served for a long time in the legislature in Victoria, where he was known to work on colleagues' tax returns during sittings of the House. He was a finance minister and an agriculture minister. Stupich even served a term in Ottawa as the member of Parliament for Nanaimo-Cowichan. He also had an unsuccessful run for the B.C. party leadership in 1984.
Stupich was the mastermind behind the Nanaimo Commonwealth Holding Society and the three other groups with NDP affiliations that were found to have been stealing charitable funds. In 1999, he faced 64 criminal charges of theft, fraud, forgery and breach of trust. The party repaid $115,000, a fraction of an estimated million dollars that had been siphoned away. (The full figure could not be calculated.) He was sentenced to two years on electronic monitoring, which he served at his daughter's home. He died in 2006, his reputation, as well as that of his party, sullied.