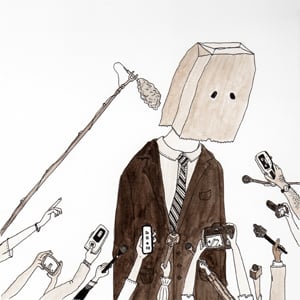 [Editor's note: This is the seventh in our "Some Honourable Members" series, depicting the more dubious moments in B.C.'s political history, brought to you by veteran muckrakers Tom Barrett and Tom Hawthorn, one a day until election day.]
Late on the night of Feb. 26, 1985, B.C. labour minister Bob McClelland phoned a Victoria business known as Top Hat Productions. He'd had a fair bit to drink.
McClelland asked the woman who answered the phone if a girl could be sent to his room at the Chateau Victoria hotel. He asked how much he would have to pay for her company -- about $100 an hour, as it turned out -- and whether Top Hat took Visa.
We know these tawdry details because the Victoria police were watching Top Hat, one of about half a dozen escort agencies listed at the time in the Victoria Yellow Pages.
On Nov. 27, 1987, McClelland was called by the defence to testify in the trial of Top Hat's operator, Arlie Blakely, who faced 19 counts of prostitution-related offences.
A Canadian Press account of McClelland's court appearance describes him as "glum-faced," entering the court by himself and refusing to look at the "nearly full" public gallery. He testified that a Visa receipt from Top Hat for $130 was indeed his.
A demand from Blakely's lawyer, Robert Moore-Stewart, for "the story behind" the receipt was ruled out of order. McClelland told Moore-Stewart he did not tell the Top Hat receptionist what he intended to do with the girl.
The call took place the day before a cabinet shuffle in which McClelland moved from Labour to Industry and Small Business Development.
After his testimony, CP reported, McClelland "left the court and walked in solitude through the snow back to the provincial legislature. He declined comment to reporters."
Despite her insistence that she did not know the Top Hat escorts were engaging in sex with their clients, Blakely was found guilty of 10 of the 19 counts.
McClelland wasn't the only member of Bill Bennett's Social Credit to be embarrassed by affairs of the heart or other organs. In February 1986, health minister Jim Nielsen needed hospital treatment when he was punched by a jealous husband.
He required stitches and received a black eye when the man slugged him during a visit Nielsen made to the man's estranged wife, the secretary to another cabinet minister.
"I'm not terribly happy with myself," said Nielsen, the father of eight children. "Her husband came over and thumped me. I was in the wrong place at the wrong time. There was no provocation, no reason for it.
"I'm more embarrassed than I am angry. It's no big deal."
"I just don't feel very sorry for the man," said the aggrieved husband, who worked in the B.C. Finance Ministry.
Nielsen's wife forgave all.
"I do love him and I will take him back in a minute," Jean Nielsen told a reporter. "If he walks in the door right now, I will greet him with a hug and kiss."
Bennett didn't ask either Nielsen or McClelland to resign. Nielsen ran for the Socred leadership later that year, but lost to Bill Vander Zalm. McClelland quit cabinet soon after the leadership change. He did not run again.
In 1995, University of Victoria political scientist Norman Ruff told the Province's Stuart Hunter that the Top Hat scandal finished McClelland's time in politics.
"It didn't cost him his cabinet post, but he just faded away," he said. McClelland's career, Ruff said, couldn't survive all the "Don't leave home without it" jokes.