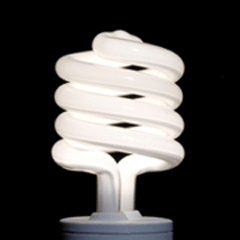 [Editor's Note: For your consideration, we'd like to present the 2010 edition of New Ideas for the New Year. This popular annual series highlights creative ideas for improving our lives and communities. We'll publish a new one starting today until Jan. 1.]
On Dec. 7, Toronto's city council delivered the rarest of political creatures -- a new tax with broad public support. The tax on billboards was proposed to help enforce the bylaws governing signs, and also fund public art to offset the blight of outdoor advertising.
Even as it was passed, the reform package is a victory for the public space activists, community groups and artists who pushed it through council. Toronto's 13 separate sets of bylaws have been harmonized, and for once may be enforced, thanks to new fines. Changes to the zoning variance process will make approving new signs more difficult. The tax will generate an estimated $10.4 million each year. That revenue is not explicitly directed to the arts -- its destination will be officially decided by the budget committee -- but the folks at BeautifulCity.ca, a coalition of 64 community groups that fought for the new laws alongside the Toronto Public Space Committee (TPSC) and a group called IllegalSigns.ca, are optimistic about their chances in the budget process.
"Our champions on council are the same people who sit on the Budget Committee," says Adam Chaleff-Freudenthaler, an organizer with BeautifulCity.ca. (Full disclosure: Adam and I worked together on a variety of political initiatives about seven years ago, when we were high school students.) The activists behind this initial victory will be mobilizing for the budget process.
Billboard Battalion cracks down
In Toronto, the advertising industry's most prominent opponent is probably Rami Tabello, who runs IllegalSigns.ca. The site chronicles a Sisyphean undertaking to find, report and eradicate illegal advertising. After launching a Google Maps mash-up of ad bylaw violations early in 2007, Tabello estimated that about half of the city's billboards were illegal. As he flooded the City with complaints and information requests, it became clear that staff just didn't have the capacity to enforce their byzantine regulations.
Tabello is not alone in his crusade -- the TPSC has been working against advertising in public space for years. Members of their Billboard Battalion send email, make calls and give deputations to oppose the new signs. Tabello himself was a member, until he broke off to pursue his more confrontational strategy.
These groups' success is good news for anyone worried about the impact of corporate money on public policy. Billboard advertising companies, already major campaign contributors, unleashed a team of lobbyists on council. The Out-of-Home Marketing Association launched a last ditch billboard campaign -- using at least two illegal billboards to the delight of IllegalSigns.ca -- but they lost the final vote 29-12.
A tax for the people
It helps that the tax is so popular. An EKOS poll conducted in November found that 70 per cent of Torontonians supported a billboard tax to fund art and enforcement. That was no surprise to local activists, who had been mobilizing community support for years. It's a teachable moment for campaigners everywhere.
"To activists, I would say that there is nowhere in the world that I have heard of where a billboard tax and stronger regulation on signs is unpopular," says Chaleff-Freudenthaler. "Whether your local politicians know it already, or they need to find it out, this is a very successful proposition."
Toronto certainly isn't alone in tackling the neon tide of illegal signs. Andrew Pask, director of the Vancouver Public Space Network, says that his organization has been running a billboard survey similar to the one at IllegalSigns.ca. He estimates that half of Vancouver's billboards are not compliant with the city's most recent bylaws, despite an expired five-year sunset clause. But Pask has no immediate plans to pursue a tax, which he says might legitimize public advertising.
Artists a 'powerful' lobby
For other groups, Toronto's team has plenty of tips. Tabello says that activists need to look for support from arts communities.
"It was totally key, because city councillors are afraid of a well-organized group," he says. Artists "showed themselves to be pretty powerful."
Jonathan Goldsbie, a local activist and blogger who helped introduce some of the coalition members, says the victory was a case of public consultation done right, likely because some key players were hired from outside the bureaucracy.
"It wasn't that [City staff] knew exactly what they were doing when they started, but rather that they approached it with an open mind, and involved both activists and industry from an early stage," he says. But Chaleff-Freudenthaler focuses on work done between formal consultations.
"What made the campaign successful is that we went neighbourhood to neighbourhood, organization to organization, and built support for the idea," says Chaleff-Freudenthaler. "It was good old roll-your-sleeves-up grassroots organizing." Or, in Tabello's words: "They outspent us. But we outsmarted them."
[Editor's note: the comment section is close for the holidays and will re-open Jan. 4th. Thanks for all your thoughtful commentary this year. Looking forward to more of the same in the next!]