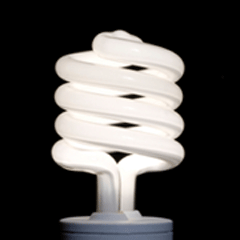 [Editor's Note: For your consideration, we'd like to present the 2010 edition of New Ideas for the New Year. This popular annual series highlights creative ideas for improving our lives and communities. We'll publish a new one starting today until Jan. 1.]
If you opened presents around a tree this morning, chances are that evergreen symbol of Christmas is made out of plastic or will soon be made into mulch.
Although there has been much debate over whether real or artificial trees are greener -- neither compares to having one that keeps giving all year round.
The gift of carbon storage
Just ask the brains behind Carbonsync Christmas and Evergrow Chrstmas Trees, two B.C. firms that rent potted trees for the Christmas season. The service costs about $100, and includes delivery and pickup. Both businesses were started by UBC forestry alumni.
Carbonsync, which bills itself as a company "designed to profit from storing carbon," donates the trees to habitat restoration groups once they've served their festive purpose.
Evergrow cares for the trees in a nursery for the rest of the year and plants them when they grow too big to be used for Christmas trees.
The trees require more maintenance than a cut or artificial tree. They need to be watered frequently, kept away from heat sources and spared decorations like tinsel or fake snow. The price is about four times what it costs to buy a cut tree. But, clearly, people are willing to put out extra for a living tree.
Get 'em while they last
Both Evergrow and Carbonsync sold out this year and have started waiting lists for next Christmas. The companies also attracted the attention of national and international media.
"We've been super busy," said Brad Major of Carbonsync. "We're going to make it public on how much we made, what our carbon footprint was this year, how much will be stored in the tree once its planted. By doing these numbers, we're hoping to achieve a level of sustainability."
These businesses are also proof that carbon storage can be built into a profitable business model.
Bog benefits
Major says his main motivation for starting Carbonsync was to save a chunk of Burns Bog that bordered his mother's property.
"The whole idea behind the business was... to bring value to that property in particular, three acres of forested ravine that government has assessed as low habitat value," he says.
By donating part of Carbonsync's profits to the Burns Bog Society and planting some trees there as well, he hopes to raise awareness about this unique ecosystem -- and the impact that development is having on it.
"It's a good fit for us. They need money, they need awareness. Burns Bog is the largest carbon storing ecosystem on the west coast of North America... and a section is being paved over as we speak."