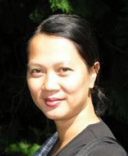 Premier Campbell and a lot of others are wearing pink today to send a signal that "bullying stops here." It's a noble aim, no doubt full of good intentions. But this may surprise you. As an educator and a parent, I have made my own resolution.
I'm going to stop using the word "bullying."
And I hope you'll consider joining me. Let's see what happens when we refrain from using bullying as the default explanation for all forms of violence or conflict that occur between young people.
Now, I realize that my decision to not talk about bullying seems to run contrary to common sense. Especially when the daily news makes us ever more conscious of the very real problems of guns, gangs and other violence in our schools.
But hear me out. I'm nervous that a singular focus on bullying in schools as a means of addressing violence is ineffective and, ultimately, unfair to young people. Think about it for a second. How many times, and in how many ways, is the word bullying drawn upon to explain the myriad of relationship dynamics, conflicts, complexities and tragedies that happen to, and between, students?
And, perhaps more importantly, is there a more productive way to get at the root causes of violence among young people?
A blurry term
I need to first mention, emphatically, that I am in no way dismissing the ugly moments that happen for young people and the incredible pain and loneliness that some students endure. Nor am I disparaging the people promoting traditional responses to bullying. I assume that these are good and genuine efforts.
But, having said this, I have concerns about the ways in which "bullying" tends to be the explanation applied to the broadest spectrum of behaviour, from the most violent of acts (i.e. the murder of Reena Virk, the Columbine school shootings) to the so-called "teasing" that happens between friends about who has the better lunch.
This way of framing abuse and violence among children first assumes that a huge range of behaviours can be grouped under the term bullying. It also assumes that bullying can be easily categorized, ranked and judged in terms of severity.
But this is problematic. To illustrate, Student A calls Student B chink/retard/ho and the risk is that this action gets addressed merely as "name-calling." The message to the students is twofold. First, name-calling (or other "lower forms" of bullying) is perceived to be less serious than other forms of bullying. And second, they are taught that when a student is called "chink/regard/ho/other derogatory name of the week," it is the name-calling that is wrong, and not the act of targeting an aspect of identity.
In a telling example, a teacher recently told me that a student at his school had "fag" spray-painted across his locker and, bypassing the opportunity to address anti-homophobic and discriminatory attitudes, the school chose to frame this incident as one of "bullying" and defacing school property.
A limited script
In other words, when something tragic or traumatic happens between young people, the notion of school bullying provides a ready-made screenplay.
The available roles are rigid: the aggressive bully, lax teachers, ambivalent administrators, neglectful parents and uncaring bystanders.
The plots are familiar and worn: "broken homes," low self-esteem, cycles of violence, and public school systems in disarray.
And the conclusion is predetermined: calls for "zero tolerance," harsher punishment, mandatory counselling, nostalgia for traditional families, and increased surveillance.
The danger in subscribing to these overarching explanations is that violence in schools is reduced to a private, individual problem, one in which the answer primarily rests on reforming the individual, rather than addressing more complex social problems.
In this current way of framing the problem, bullies and victims are constructed as different -- and more than that, deviant. Too easily, bullying is assumed to be about lacking empathy, assertiveness, confidence, self-esteem or some other "normal" trait.
As an example, there is a B.C. Ministry of Education resource that confidently divides victims into two psychological moulds: passive (described as being "shy" and "smaller in stature") and provocative (regularly pester others, have problems socially interacting).
I feel for the students this year who will encounter harassment and violence and, in the midst of this loneliness, turn to this resource. How would the students with fag/chink/ho etc. spray painted across their lockers read themselves into the advice that they have, in some way, acted too passively or provocatively and thus brought this on themselves? Blaming the victim is already rampant in our society. Let's not teach it to our kids too soon.
Why are they really targets?
This isn't to argue that individual responsibility doesn't play a big part in lessening school violence. But I think we need to think about violence in schools as more than the sum of individual actions, individual weaknesses and individual blame. In doing so, we close space and opportunity for having important, rewarding and, yes, difficult discussions about racism, homophobia and all the other ways of marking difference that we've passed on to kids. If we're too busy focusing on psychological styles of individual kids -- their passive or aggressive natures -- we miss the opportunity to question why it is that young people are getting targeted for being gay, disabled, poor, native, etc. in the first place.
At the same time, we need to admit that bullying is too imprecise a term to help us really grapple with the range of violence that can occur among, and against, young people.
Google "murder" and "bullying" together and you'll find many a story about a teenager whose murder was cited as a severe case of bullying. What does it say about how adults value (or devalue) the experiences of young people when a young woman is sexually assaulted and sexually harassed multiple times on and off school property by her peers and this gets cited as an example of extreme bullying.
So I'm going to stop using the word "bullying" for the two reasons I've explained here. I think it places too much emphasis on the individual, not enough on our collective responsibility to change a culture that allows racism, sexism, homophobia and other forms of discrimination to persist.
And I don't think the word is very useful, either, when it has been stretched to describe acts ranging from hallway teasing to sexual assault and even murder. So wear those pink clothes today, and know that I salute your admirable urge to protect kids. But when we meet around the water cooler, I'll be trying to find a different way to say "bullying stops here."
Related Tyee stories: