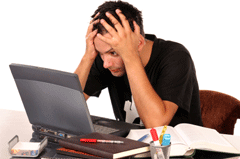 The media has only recently started to cover cyberbulling incidents around Canada, but what most people do not know is that they are a regular fixture in Vancouver schools. In fact, administrators, counsellors and teachers in Vancouver schools report that, over the past two years, they have been dealing with increasing numbers of bullying situations involving electronic communications. Some even report dealing with these situations on a weekly basis, and say it is not uncommon for the Vancouver police to intervene.
What is this new terror? Cyberbullying, also known as Internet bullying or Internet aggression, is when an individual or group targets another individual or group using interactive technology such as e-mail, social networking sites (e.g. Nexopia, Facebook), embarrassing websites, instant messaging (IM) and/or text messaging. That means it can happen anywhere, at any time. In the past, youth could find safety from bullies at home, but with personal computers, the bully is present in the victim's own bedroom. And rarely, if ever, are there adults around to watch, intervene, or protect. As a PhD student who focuses on cyber aggression and adolescent development, people often ask me for a primer on what is out there. So here are some details most people are unaware of.
First, while aggression is nothing new, the Internet is now allowing for a change in what bullies might look like. Physical size or strength is no longer necessary for bullying or for intimidating others. The Internet bully might not be what we picture to be the typical bully; with a few swift clicks of a button, even the smallest or weakest child can anonymously post a degrading picture or video of the largest and strongest bully in school.
Second, the Internet allows children who may not feel comfortable spreading rumours and gossiping face to face, due to social norms and personality differences (i.e., shyness), to do so online -- so both the physical and psychological profiles can differ. This means that children who are bullied offline can retaliate and become the bully online in just a few clicks. Many students know what is appropriate or inappropriate behaviour online; however, it seems that they continue to say nasty things to others in an attempt to protect their reputation or to protect their friends.
No need to 'be nice' online
What is more disturbing is that cyberbullying is occurring among children whom adults would never suspect. Principals have reported incidents where children who do well academically, seem to have many friends, and are well behaved at school are also engaging in online aggression. In a Media Awareness Network study, a 12-year-old girl explained why: "In school...you don't want anyone to think of you as a 'gossip' or someone who says things about other people. Everyone wants to be 'nice.' You don't have to be nice [online] if you don't want to."
Because the Internet offers a sense of protection from cultural norms and watchful eyes of adults, children and adolescents feel even more comfortable expressing hostility or mean behaviour online, and they say things they would never say offline. In a recent case, an online bully set up a website with photos of three classmates: "Vote for the ugliest, fattest kid in school," it said. The three victims watched as hundreds of people voted.
That is a key difference in cyberbullying -- the remarkable increase in observers and witnesses who give more power to the bully and reinforce the aggressive behaviour. The Internet is a pervasive entity, and with a click of a button, people transmit information globally. There isn't a classroom of peers that witnesses a bullying incident; rather, thousands of people around the world can reinforce bullying behaviour by simply clicking a button and voting for the "ugliest, fattest, most unpopular kid." This increase in observers and witnesses not only reinforces the aggressive behaviour and increases the power of the bully, but can also have severe consequences on the victim.
Even if attempts are made to ignore the words that will never hurt them, knowing that one is disliked by the entire school or that one's embarrassing photos have been posted for the world to see can lead to tremendous psychological distress. For example, a 13-year-old boy was treated at a psychiatric hospital after a the now well known, humiliating video of him posing as Star Wars character Darth Maul was illegally obtained and downloaded by classmates and people around the world. Moreover, other research and testimonies by victims have linked cyberbullying to depression, anxiety and suicide, as exemplified by a 13-year-old girl who "has trouble sleeping. She needs a nightlight, and if she's lucky, she'll manage to get two or three hours of sleep each night. She quit her dance class. She has trouble trusting people. She has lost her self esteem." This young girl has admitted to wanting to end her life due to the cyberbullying incidents.
Parents out to lunch?
Next, the majority of Internet use among youth is unsupervised, and most youth have more technology skills than their parents do; as such, parents are often unaware of what their children are doing online or how to find out. Moreover, on the playground or in the classroom, individuals may refrain from participating or reinforcing bullying behaviour because they do not want to be caught. Online, however, being caught is much more difficult.
Much of students' online activities and communication occurs in students' homes. It is therefore often down to parents to both intervene and prevent abuse. But this is difficult since, surprisingly, many parents lack even basic knowledge of technology and have no idea what their children/teens do online. A large proportion of Vancouver's parent population is non-English speaking, and due to cultural and language barriers these parents may not feel able to intervene in their children's online activities. When parents do attempt to monitor their children's online behaviour, they often do not know where to start, and therefore use methods that may be counterproductive. It may seem like a good idea, for example, to monitor children's Internet activities by checking their online history, installing Net Nanny, or reading their instant messaging logs without their children's knowledge or without discussing it with them first; however, this may actually hinder the parent/child relationship and destroy trust among parent and child -- especially if the child is a teen.
Parents' lack of knowledge about technology and about online aggression is a barrier to solutions in other ways. Many children refrain from telling adults that they are being hurt online because they are afraid their parents will take away their computer. "I wanted to tell my parents but I was afraid that they would never let me chat again and I know that's how a lot of other kids feel," said one 13-year-old girl in the Media Awareness Network study. Many adults do not realize that simply removing the computer does not actually solve the problem. The nasty incidents online are still occurring. Further to this, removing the computer from the victim can actually lead the victim to feeling punished for telling their parents what is going on.
So, what to do? Sadly, research in this area is lacking. Researchers in this area are working hard to tackle aggressive behaviours on the Internet by educating students, parents and teachers. It is not enough to monitor children's behaviours and block nasty websites. We must engage children in dialogue about what they are doing online, what is appropriate and why. Just as we teach children appropriate behaviour offline, so we must discuss with them what is appropriate online.
Related Tyee stories: