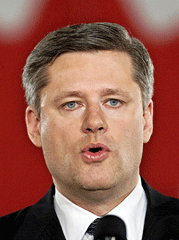 My mother taught me, as undoubtedly your Mom taught you, not to discuss sex, religion or politics -- the only things really worth discussing.
May my mother's soul rest in peace as I now discuss all three.
There have been, over the past few months, two books on religion and they have been runaway best sellers, God is Not Great by Christopher Hitchens and The God Delusion by Richard Dawkins. Both authors seek to demonstrate that religions are a bad thing. Why they took so many words to say this is beyond me for who could deny their case? It's a slam dunk. Religions are why people kill each other as put so well by Macaulay in his "Lays of Rome":
And how can man die better
Than facing fearful odds,
For the ashes of his fathers,
And the temples of his Gods
Permit me first to offer my definition of "fundamentalism" as the belief that the Bible must be literally taken as the "word of God."
I daresay that the Christian religion has been responsible, in its time, for more deaths than any other means save natural causes.
Case against Christianity
Let's just look at a couple of lingering Christian hangovers.
The Crusades, as George W. Bush discovered, is a white hot word in much of the Muslim world and his ignorant use of the word has contributed in no small way to the troubles in the Middle East and elsewhere
The 30 Years War ending with the Peace of Westphalia in 1648 in essence (for the first time) created and defined nation states each with the right to Christian worship either as Protestants or Catholics while defining the issues and the future battlefields for which Europeans could thenceforth fight their wars. In fact, I would argue that the two World Wars are parts of the Westphalian hangover.
The Roman Catholic Church, the largest of the Christian churches, having killed millions in the name of its particular Jesus, has a much more complicated and painful hangover than any other.
The Catholic Church today is the catalyst for God only knows how many deaths in Africa because of its attitude to birth control and AIDS. Rome, with an hypocrisy only religion could muster, denies the use of condoms but then, after the unwanted babies are born and AIDS extended, brings the mercy of God to the parents of unwanted children and the victims of AIDS.
My own church, Anglican, to which I cling by the slenderest of threads, is self-immolating over the question of gay marriage and gay priests. Homosexuality, which unlike adultery and coveting other men's wives, is not in the Ten Commandments, has torn out the guts of a major part of the "corporate church."
Bringing back the Crusades?
What is, to me, astonishing, is that, especially here and in the United States, organized and fundamentalist Christianity flourishes and more and more is controlling the political agenda including getting into wars which exude a strong odour of Christian v. Muslim.
Whatever satisfaction the Christian churches may bring their communicants, they have presided over unending grief, prejudice and indeed violence for centuries and should be condemned by all who want to have a secular nation, not one run by people who see the obligation they feel to their particular strand of Christianity as defining their obligation to the public which elects them.
Am I too harsh?
Take the case of criminal law. While no government in my lifetime has found a way to reform all criminals, some have tried. Conservatives on both sides of the 49th parallel care little for reform but believe that punishment in ever increasing doses takes care of sinners. They have a substantial "hang 'em high" philosophy, which, in the United States, has brought world leadership in persons jailed and persons executed.
If one listens to the pronouncements of the Canadian Conservative Party it's clear that they regard societal revenge -- jail, jail, then more jail -- as the fundamental tenet of the justice system.
Vote religiously?
We're coming to a federal election and the need for us to make up our minds about whom we should vote for. We are often advised to vote the man (woman) not the party. This advice can only come from people who don't understand the system.
MPs don't much influence the system much less run it. In order to have some understanding of what a government will do, one must know something about where parties stand and upon what principles they will govern.
I don't want a party with Christian moral principles. If nothing else, I see where that's taken America, and by extension Canada, under the Bush II regime.
I don't want Christian principles. I want decent decisions based upon justice for all and sound judgment in the public interest.
Nothing personal, Jesus
But does that, for my vote, exclude the deeply religious?
Yes. I don't want criminal law or social laws or human rights based upon fundamentalist's notion of Christian principles. Indeed, I don't want government by people who, in order to get political support, must pander to the religious right.
Does this all mean that I reject the teachings of Jesus?
No, I reject government based upon what someone thinks was the message of Jesus or the word of God or both.
I support with every fibre of my being the right of people to hold whatever religious views they wish -- I simply don't want to be governed by them.
Wanted in Thailand
Postscript: there is an alleged serial pedophile from B.C. on the loose in Thailand. When oh when are we going to understand that pedophiles are sick people and should be treated as patients and quarantined until doctors can state that it's safe to release them? Putting them through the justice system merely ensures that they will be back on the street uncured.
Related Tyee stories: