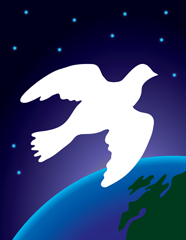 Every Christmas for now a very long time our "higher purpose persons," in the late Denny Boyd's marvellous phrase, busy themselves taking all indicia of Christianity out of the otherwise jolly picture.
Nativity scenes or Christmas carols in schools are swept up in a craze of misguided do-gooders who, though they claim to be speaking for minority groups, never seem to be part of them.
"Canada is not a Christian country!" they cry -- which is true but irrelevant.
The question is the celebration of Jesus's birth, an event not much noticed by Christians in earlier years. While Christianity is not our national religion any more than Bahia is, it has become a national day of considerable importance to all Canadians of every conceivable background.
It has become many things to many people. Some Christians, though not all by any means, celebrate December 25 as a holy day. Most people, including I daresay most Christians, at least the nominal once-or-twice-a-year variety, celebrate it as a season of goodwill.
Too good to pass up
For most Canadians, Christmas is a wonderful, joyous time of year, a time for youngsters, a moment just for a short time dedicated to friends and family not seen very often; a time, then, for loved ones to get together to renew love.
People of all faiths say "Merry Christmas" to each other and to utter strangers.
In our house, it was presents right after breakfast. Then it would be off to church for what for my father was his only visit of the year. (He would be some pissed off if, for some reason, what he regarded as the family pew -- second from the front on the right side --was occupied by others). My mother used to make it on Easter too. Christmas Day was for our family as it was for most people who professed some even wispy connection to Christianity.
It isn't always that way, of course. Sometimes, in the immortal words of Yogi Yorgenson, "someone slugs Uncle Ben" and all hell breaks loose. Sometimes it's a struggle between whose folks will have the big dinner this year, a problem exacerbated if one "folks" can't stand the guts of the other.
Expanding holiday
But here's what our self-proclaimed champions of neutralizing Christmas simply do not understand. To the chagrin of many Christians, Christmas has broadened its appeal to almost everyone. Legends old and new have blended into a sort of super festival. Old Saint Nicholas now finds himself led by Rudolph, so say millions of kids, and who will tell them they're wrong?
The Nativity scene is not some sort of fundamentalist Christian form of proselytizing the faith, but a moment of great religious significance to some and just beauty and peace to others. To some it means nothing at all and that doesn't matter. "O Come All Ye Faithful," which only reaches its true majesty when sung in Latin, "Silent Night" and "Joy to the World" have been joined by "White Christmas," "Jingle Bells" and "Frosty the Snowman."
Does it matter that these songs widen the scope of celebrating a message of peace?
There are lots of downsides to Christmas, which has become, for many, a 10-day period of drinking too much and spending too much. It's become far too commercialized though just what the right amount is, is never clear.
Make it your own
But surely these bad things just demonstrate that Christmas is what you want to make of it.
Many Christians would like to redeem Christmas -- seize it from the infidels and get it back inside the church. Good luck! The English language will reclaim the word "gay" in its true meaning before that happens. Christians, in accordance with Jesus's constant plea for peace and understanding must make the best of it and stop complaining that others are ruining their holy day. It remains for them to celebrate or not as they see fit.
Non-Christians should not fear to be reminded about the origins of the great feast.
Merry Christmas, Happy Hanukkah, Best of the Season and may we all be around this time next year to continue the never ending debate.
Related Tyee stories: