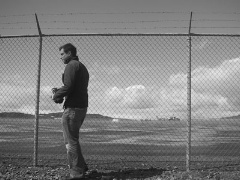 [Editor's note: Peter MacLeod is a twenty-something wonk - with imagination and soul. Which makes him the perfect person to write ReState, an occasional series here on The Tyee that takes a pragmatic and hopeful look at how government can be reinvented to better serve the public.
Let Peter explain: "I'm writing this simply because I think public ideas are exciting and there are many good and provocative stories worth telling that aren't being told. The long sleep of our political imagination and the continued erosion of trust and confidence in our public institutions deserves to be checked.
"I'd like to believe that we're on the cusp of something different: the emergence of a new kind of public entrepreneurship, and a series of shifts that are fundamentally reorganizing the relationship between citizen and state. I'll say more about this in the columns to come, but I do know that our politics and public life desperately need to overcome its current limitations and find new language and new sources of inspiration.
"ReState won't have much to say about the upcoming election or the ups and downs of inter-provincial affairs, but it might have a story to tell about democratic reform in New Zealand or the design of public services in Britain or a new municipal movement in Norway. The key words are scale and transfer: does an idea make sense? Could it be replicated here? Will it help us think beyond the limits of our current debate?"
If that brings out the optimist wonk in you, read this first article by MacLeod, on literally rewiring the relationship between citizens and officials.]
One-stop shopping
Canadians know well that to reach emergency services, you dial 911. To reach directory assistance, you dial 411. And government services, concerning, say your library's local hours, property taxes, or a passport? Well, until recently, that's been a good deal more complicated, involving, as it does, running your thumb down columns of municipal, provincial and federal agencies listed in the blue pages.
For most people, connecting with government and its departments is a special kind of misery. But very recently, several governments have begun to realize that poor service can and should be an election issue; that public service reform and democratic reform are inextricably bound together.
Taking a cue from provinces like British Columbia, Quebec and New Brunswick, the federal government is investing tens of millions of dollars and reorganizing vast swathes of the civil service to create and support a network of 300 Service Canada points. These one-stop shops offer combined government services. Sometimes, they share quarters with their provincial counterparts. Result: citizens spend less time bouncing among scattered government offices.
The federal government has also continued to invest in its 1-800-OCanada call centre which has grown to become a handy switchboard and competent help desk. Notoriously difficult agencies like Revenue Canada and the Passport Office have cleaned up their act and now offer their own increasingly timely and helpful 1-800 services.
Online, the web has matured and so has government's appreciation for what it can and can't do. Namely, it's a fine place to download forms or process online applications and manage accounts. Spontaneous or sustained e-democracy? Hardly.
Call it the '311 Effect'
As New York Mayor Michael Bloomberg swept to a second electoral victory this week, on the back of a campaign that only a billionaire could afford, it's important to remember exactly how Bloomberg got his billions and why he may have quietly kicked off the biggest revolution in government management since the census.
Before the Internet, online banking or e-trading, there was the Bloomberg terminal, a must-have device in the 80s and 90s for tracking the market and issuing commands that linked together traders with the stock exchange.
Rarely has the maxim "knowledge is power" been more swiftly converted to cash. Bloomberg's original box was the Blackberry of its day, and today, Bloomberg's empire continues to connect traders to markets and breaking business news.
Not surprisingly, Bloomberg's network logic has shaped his view of government and the services it provides. Early in his administration, he set out to emulate other centralized city call centres, but he added a twist.
New York's 311 is an efficient switchboard and central repository for the city's information; capable of serving citizens in over 170 languages. In itself, that would be a valuable innovation, but 311 goes further. By connecting the call centre directly to the operations desks within every department and treating every incoming call as a piece of data from which the city can learn, Bloomberg has created a powerful network that has turned passive requests for information and services into an active force within the city administration, spurring new efficiencies and reform.
SimCity
Consider the perennial problem of pot holes. Before 311, a city planner would draw up a schedule for repaving the city, block by block, year by year. If a rash of potholes opened up in a block scheduled for next year, those potholes would stay unfilled. Meanwhile, the city would continue filling lower priority potholes simply because they were first in line.
With 311 in place, road crews now take their marching orders from incoming calls. Sophisticated software plots those calls onto computerized maps, highlighting the most efficient paving schedule while allowing administrators to see problems as they occur. In effect, 311 provides those crews with real-time intelligence they could never afford to collect, allowing them to offer better, more efficient service.
New York's 311 users are becoming the eyes and ears of the city. By scrupulously tracking the incoming flow of data, the 311 system is helping government officials to set and reset their priorities. In this way, 311 is quietly becoming a force that stretches well beyond what advocates of more direct forms of democracy have dreamed: a permanent plebiscite on an almost infinite number of city issues.
And it's here that things start to get interesting.
As long as 311 is used in an uncoordinated way by citizens, it serves as a fairly accurate mirror of genuine need. Think of it as real-time petition or market. The greater the demand, the greater the likelihood of the city responding. And because the experience is two-way -- you actually get to speak to someone who can explain the city's policies and assist you with your query -- the experience of interacting with 311 is a good deal more satisfying then the anonymity that goes with signing a petition or casting a ballot.
City commissioners famous for creating fiefdoms where their dictates have gone unchallenged are being forced to respond to the numbers and account for their performance -- not merely how many dollars get spent.
In the short term, 311 is still something of a novelty, but many New Yorkers are quickly coming to view it as indispensable. Over the long term, the emergence of powerful networks that tap public intelligence and track the allocation of public resources will have a transformative impact on the provision of public services. As big an impact, perhaps, as the use of databases and intelligent networks has had in manufacturing and retail. The information revolution in government is just getting underway.
Just-in-time Government
The kind of radical connectivity offered by 311 systems will allow planners and politicians to know immediately more about their constituencies than has ever been possible. Just as the development of the modern census in Victorian Britain prompted a wave of reforms by exposing and detailing the living conditions of its working class, so will 311 ultimately reshape our public knowledge and priorities.
Expect the next big debates to centre around who has access to the sum of every city's databank and who can view its traffic. Entrenched bureaucracies and politicians will want to control that information dearly. Reformers will want to see it made public and the most innovative and daring will propose creating online maps, infographics and public dashboards where every citizen can watch and take the pulse of their communities -- much less, see how their government is responding.
It's not yet clear whether Ottawa is planning to adopt 311-style intelligence in its departmental planning and at the new Service Canada. Vancouver is quietly investigating the New York model, while in Toronto, construction is already underway.
In a way that's fitting for a parable of modern governance, Toronto's 311 nerve centre will occupy the floor of the Metro Assembly, a level of quasi-representative government that was abolished by the province shortly after its new headquarters were completed in the 1990s. As they say, out with the old and in with the new.
Peter MacLeod is principal of The Planning Desk, an evolving studio for public systems design, a former researcher at the British think tank Demos and an alumnus of the American business magazine Fast Company. This summer in Toronto, he will launch the Kaospilots Summer Studio, a three-week immersion for undergraduates in politics, design and real-world thinking, inspired by his experiences teaching at the original Kaospilots school for business design and innovation in Denmark. He is completing his doctorate at the London School of Economics and divides his time among Ontario, New York and British Columbia.