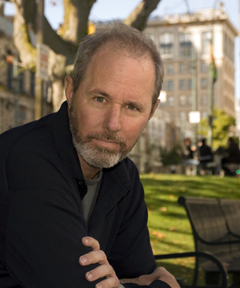 The Tyee just reached our second birthday. We're celebrating by launching two new charitable funds to support the best independent journalism in British Columbia. And we're asking you to join the effort by giving a tax deductible contribution.
If you give now, your dollar doubles. That's because a generous donor has agreed to match the first $15,000 that Tyee readers give to support this exciting new initiative.
New! Local business jorg&olif has now joined the action, and is sponsoring a draw for a stylish, sensible and sexy Dutch citybike for one lucky donor. Everyone who donates before January 30th will be entered - even if you donated before today. The draw will be held on February 8th.
Our goal is "30 by 30" -- $30,000 by January 30th.
I hope you'll want to help us get there after I explain what the funds are all about: Why we created them. What they aim to accomplish. How we are assuring they are managed responsibly. And why your donation will make an important difference.
Two new funds, and why
OFFLINE donations

One-time by cheque or credit card
Download PDF form
Monthy donation by credit card or automatic withdrawal
Download PDF form
To discuss other methods of giving (planned gifts, donation of publicly traded shares etc.), please call Lesley Anderson at Tides Canada: 604-647-6611 ext. 245
The Tyee Investigative Fellowship Fund. And The Tyee Solutions Fellowship Fund. Their names tell you a lot. The investigative fund will provide resources for reporters wanting to research and document unfolding, possibly hidden problems facing BC. The solutions fund provides support for journalists seeking to report on and explain promising experiments that might lead to solving those problems.
The goal of each is to educate and engage citizens in thinking through our shared future.
We leave it to you to decide which approach appeals most to you by contributing to the fund of your choice.
And in making your donation, we invite you to tell us which issues most concern you. The environment? Poverty? Aboriginal rights? Multiculturalism? Workplace safety? The shifting economy? Please let us know.
Already, The Tyee has broken many important stories that may never have been published otherwise. But our resources pale compared to corporate media's. Serious journalism costs serious money. This is a way for you to give independent journalists from all over BC the support they need to file freedom of information requests, run up phone bills, and travel to where the stories are unfolding.
How will it work?
Here is how the funds will operate. Journalists will be invited to submit proposals for an Investigative or Solutions Fellowship to research and produce a series of articles. A blue ribbon, independent advisory board will select winning entrants. The resulting journalism will be published first on The Tyee, but will be available for publication elsewhere, the findings rippling out well beyond The Tyee's readership.
The advisory board, to operate at arm's length from Tyee editors, comprises UBC Journalism Professor Mary Lynn Young, Langara Journalism Professor Ross Howard and University of Toronto Professor of Journalism Minelle Mahtani. To read their impressive bios, click here [PDF 152 k].
The two funds are held at and managed by Tides Canada Foundation, a national public foundation. Guaranteed: Your tax deductible, charitable donation goes directly to supporting individual journalists.
And, as mentioned above, every dollar contributed to either fund up to a total of $15,000 before January 30th will be generously matched by the Endswell Fund at Tides Canada Foundation. Make a secure online credit card donation to the Investigative Fellowship here, and the Solution Fellowship here.
Building on success
In our first two years The Tyee has run over 1200 original articles, including many investigative and solutions oriented pieces taken up by the wider media. Clearly we have become a catalyst for wider public education. Our audience keeps growing by leaps and bounds. Last month alone, over 125,000 individuals visited The Tyee to read nearly 800,000 pages. We thank you for helping us become an independent media experiment gaining national and global attention.
I now invite you to help build on that success by funding the independent journalism that citizens deserve and need. Help us reach $30,000 by January 30th. And check The Tyee regularly to learn how close we're getting to our "30 by 30" goal.
A note to interested journalists. Once we see that donations to the funds are on track, we will post criteria for applying for a The Tyee Investigative Fellowship Fund and The Tyee Solutions Fellowship Fund. Check back in, or sign up to be alerted by email.
And a heartfelt thanks from me to everyone who supports The Tyee.
David Beers