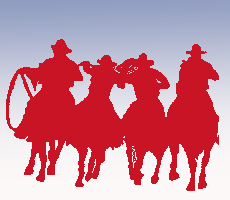 Albertans set out repeatedly in the 1930s and '40s to influence or control B.C. politics. Ultimately (as I'll explain later), they failed. Today, however, almost without notice, Albertans have achieved unprecedented levels of influence over our province's affairs.
When he was leader of B.C.'s official opposition prior to the 2001 provincial general election, Gordon Campbell began recruiting Alberta organizers and politicos. Today, with Campbell in the B.C. premier's office, numerous Albertans, many with ties to Canada's largest energy companies, have assumed key positions in British Columbia's public sector.
Never has Alberta's influence on the B.C. government and public affairs been so significant. Consider:
JIM DINNING The former Alberta MLA served from 1992 to 1997 as provincial treasurer (finance minister)under Conservative premier Ralph Klein. He is currently an executive vice-president of the Calgary-based giant energy utility TransAlta Corporation. Campbell appointed him to the board of Partnerships BC, a Crown agency dedicated to promoting and facilitating public-private partnerships (P3s). Widely seen as the favourite to succeed Alberta premier Ralph Klein, who is expected to retire in 2006, Dinning resides in Calgary.
PAUL TAYLOR When Dinning was an Alberta cabinet minister, Taylor was his aide. Like Dinning he later joined TransAlta as an executive. He was enticed to B.C. prior to the 2001 general election, and thereafter became deputy minister to the treasury board and then deputy to finance minister Gary Collins, who oversaw the Insurance Corporation of British Columbia. In September, after the Crown corporation claimed to have undertaken a nation-wide search for the position, he was named ICBC's chief executive officer. Suggestions that he will privatize or dismantle ICBC have been brushed aside.
WALTER SAPONJA He worked at TransAlta for 37 years, became president and CEO, and retired in 1998. He was named to the BC Hydro board of directors in 2003. He has a retirement home in Sicamous, but like Dinning maintains his residence in Calgary. Despite a population of 4.2 million, British Columbia evidently has a shortage of retired executives to sit on Crown corporation boards and must seek political appointees in Alberta.
CAIRINE MACDONALD The former president of the Edmonton-based electricity company EPCOR Energy Services Inc. joined the Campbell government in 2003 as deputy minister of management services. Until she moved to Victoria, MacDonald was on the board at Edmonton's Grant MacEwan College Foundation, where Ralph Klein is an honourary director.
GORDON BAREFOOT This chartered accountant and partner with Ernst & Young in Alberta was a member of the Alberta Financial Review Commission, which in 1993 examined that province's books for then-new premier Ralph Klein. Five years later he moved to British Columbia, joined B.C. Gas (now Terasen) and served in a number of executive capacities, including chief financial officer.
Ten days after B.C.'s 2001 general election, Campbell announced that Barefoot would oversee a Fiscal Review Panel similar to the body in Alberta. It was a redundant exercise, because the province's Comptroller-General and Auditor-General were set to release the 2000-2001 public accounts.
But Barefoot and his panel creatively peered into the future, and projected a $5 billion-plus deficit that might possibly appear three years after the NDP left office. Much of that shortfall was due to Campbell's 25 per cent across-the-board income tax cuts. Armed with the Barefoot report, the B.C. Liberals have since claimed they "inherited a structural deficit" upon taking office. A week after Barefoot released his report, and on the same day that the public accounts were released (and generally overlooked by the news media), he was appointed by Campbell to the board of Vancouver Community College.
Gordon Campbell has recruited many other Albertans. Rod Love, formerly Klein's chief political aide, has provided strategic advice to Campbell and the B.C. Liberals. Kathryn Dawson, an aide to Stockwell Day when he was a Klein cabinet minister, moved to Victoria in 1999 and joined the B.C. Liberal caucus staff as managing director of operations. Since the 2001 general election she has been an assistant deputy minister in the premier's office. There are many others.
Shades of yesteryear
How do you spell déjà vu? Albertans' early efforts to politically shape B.C. came to a head in 1952, after the Liberal-Conservative coalition government in B.C. unravelled. Reverend Ernest Hansell, a Social Credit MP from the Alberta riding of MacLeod, was actually tabbed to lead the B.C. Socreds into battle as "campaign leader."
While Hansell didn't actually seek a seat and was rarely seen during the campaign, many Alberta Socreds were active in it. Alberta Premier Ernest C. Manning, father of Preston, even made a guest appearance at a Vancouver election rally.
After the Socreds won a slim minority, however, the Alberta contingent were emphatically turned back by former Conservative MLA W.A.C. Bennett, who shattered Hansell and his supporters' expectation that he would become the B.C. Socred premier.
Here's how that went down. When the 1952 general election got underway, the Socreds were seen as untutored upstarts; they had not elected an MLA in B.C. Just two of their candidates, Bennett and Tilly Rolston, both Conservative defectors, held seats in the legislature. Amazingly, they also were without a party leader.
Once the election was called, the Social Credit League gathered in convention at New Westminster to select a "campaign leader." Albertans dominated the meeting, and they tabbed Hansell to lead the B.C. Socreds into battle.
Inexplicably, Hansell was seen only occasionally during the campaign. But scores of Alberta politicians and organizers — later described by newspaper veteran Paddy Sherman as "a never-ending stream of speakers" — took his place to steer the campaign. Alberta Premier Ernest Manning, father of Preston, even visited to campaign for B.C. Socreds
When the ballots were counted, Social Credit had won a bare minority government with 19 MLAs. The Cooperative Commonwealth Federation (or CCF, forerunner of today's NDP) had 18; the Liberals six; the Conservatives four, and there was one Independent.
The Socreds then had to choose a party leader to become the new premier. The Albertans, instrumental in winning the battle, believed they had won the premier's office for Hansell.
On July 15, 1952, the newly elected Socred MLAs gathered in Vancouver and chose W.A.C. Bennett by an overwhelming margin. He owed nothing to the Albertans, and they got short shrift during the 20 years he sat as premier. Their attempted takeover of British Columbia had failed.
AWOL in Alberta
Fast-forward to 2001. What the Alberta Socreds could not accomplish blatantly five decades ago, Alberta Conservatives have now accomplished at the invitation of Gordon Campbell. And where W.A.C. Bennett once stood firm, Campbell has thrown open the gates of power to Albertan interlopers and doled out influential and lucrative positions in B.C.'s government and public agencies.
Campbell's B.C. Liberal government is not the only one to import politicos from other provinces. Two B.C. NDP governments found employment in Victoria for dozens of fellow-travellers from Saskatchewan, Manitoba, Yukon, Ontario and Atlantic Canada.
But Gordon Campbell has established a fawning, sycophantic relationship with our eastern neighbour that exceeds anything seen before in British Columbia. There are, for example, the joint Alberta-B.C. cabinet meetings (October 2003 and May 2004) where doe-eyed B.C. Liberals and oil-rich Alberta Conservatives gather round a large table to discuss such weighty issues as joint mad-cow testing programs and motor vehicle inspections on the Trans-Canada Highway.
The most telling example of all occurred last month, as the legislature began its fall sitting after a lengthy summer break. Despite the fixed legislative calendar that Campbell created three yeas ago, which meant the legislature would reconvene on October 4 of this year, Campbell was absent when B.C.'s MLAs were called to order.
The Premier of British Columbia was meeting with a group far more important to him than mere legislators. He was in Alberta, talking to Calgary businessmen.
What, one wonders, would W.A.C. Bennett think?
Will McMartin a former Socred advisor and political consultant, is a member of CBC Radio's "Early Edition" political panel and writes a regular column for The Tyee.