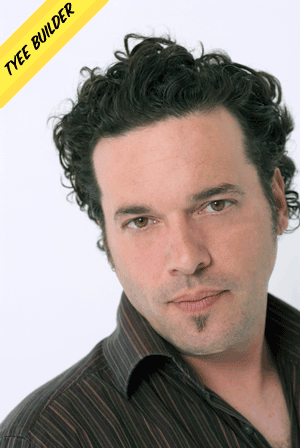 "What hooks me? Trying to get my 1968 Triumph motorcycle on the road for spring. Why do I support The Tyee? Because the writing is fresh and alive, and they report on news and issues that other media can't or won't cover." -- Joseph Boyden
Funny Joseph should mention tuning up the ol' Trumpet for spring. At The Tyee, we're doing a little retooling ourselves and we've just launched the Tyee Builder Program to allow you, Joseph, and anyone else who believes in the importance of independent Canadian media to sign up and support The Tyee's journalism.
If, like Joseph, you believe The Tyee produces important work, then join him and the rest of the celebrity Builders that are helping to boost our capacity. Along with a number of readers like yourself, these concerned Canadians are enabling The Tyee to report more of the news that matters to you. For as little as $5 a month (what is that, maybe three litres of gas for your scoot?) you can help ensure that our news magazine continues its swim against the current of mainstream news. Click on the yellow button below to find out more and to sign up now.

About this Tyee Builder: Joseph Boyden grew up in Willowdale, Ontario. Of Metis, Irish, and Scottish heritage, he's a walking, talking, and writing example of the "cultural mosaic" that makes up our nation, which is also, perhaps, why his work is so well-loved by Canadians. His first novel, Three Day Road, won the Writers' Trust Fiction Prize in 2006. Through Black Spruce, Boyden's second novel, was as well-received as his first, winning the 2008 Scotiabank Giller Prize.
Currently, Boyden divides his time between his home province of Ontario and Louisiana. Despite being a part-time ex-pat, his novels remain quintessentially Canadian. You can find out more about this author and his books on his website.
About the Tyee Builder Program: Want to give independent Canadian journalism a boost? You've come to the right place. The Tyee is trying to become fully sustainable. In order to do so, we've launched the Tyee Builders program to allow readers who love The Tyee's work to help fund more of it. Every penny you support us with will go directly to pay Tyee writers and editors. And besides the warm, fuzzy feelings you'll get knowing you're helping dial up the volume on an independent voice in Canadian media, we've come up with a few other ways to thank you. Click on "Hammertime" above to learn more and start Building!