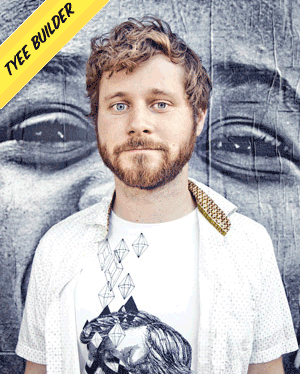 "What hooks me? The idea that we can get collectively smarter and more compassionate rather than becoming numbingly dumber and self-serving. Oh, and infomercials." -- Dan Mangan
You probably know Dan as a talented Canadian singer and songwriter, and now you also know how funny he can be. But did you know he's a fan of The Tyee? He's supporting our Tyee Builder program because he believes if publications like The Tyee get more funding, "there's more opportunity to dig deeply into issues that face both British Columbia and the world."

Click on the big yellow button above to learn more about how to join Dan and the rest of the Builders who support The Tyee. We're all working together to help ensure that independent voices remain an audible part of Canada's media conversation.
About this Tyee Builder: Dan Mangan is an award-winning musician from Vancouver, B.C. In 2012, he was nominated for four Juno Awards and won two: Best New Artist of the Year and Best Alternative Album of the Year for Oh Fortune. You can find out more about Dan, his music, and his love for The Shopping Channel on his website.
About the Tyee Builder Program: Want to give independent Canadian journalism a boost? You've come to the right place. The Tyee is trying to become fully sustainable. In order to do so, we've launched the Tyee Builders program to allow readers who love The Tyee's work to help fund more of it.
Every penny you support us with will go directly to pay Tyee writers and editors. And besides the warm, fuzzy feelings you'll get knowing you're helping dial up the volume on an independent voice in Canadian media, we've come up with a few other ways to thank you. Click on "Hammertime" above to learn more and start Building!