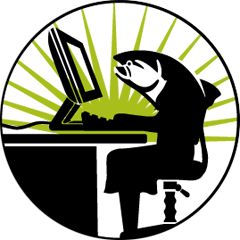 Canada's independent media sector is growing, providing fresh perspectives and rounding out the conversations citizens need to make the best decisions. The Internet -- cheap, nimble and everywhere -- is key to that success.
Interested in what other independent media we at The Tyee read and admire? Read on, and add your own favourites by commenting below -- this is by no means intended to be comprehensive.
For a Tyee backgrounder on thought-provoking reads regarding independent media and media concentration, visit The Tyee's Media Backgrounder.
General interest, news, politics:
Print and online (Canadian):

Online only (Canadian):

Online only (American):

Culture, literary, lifestyle (print and online):
Independent media organizations, sites, and resource lists:
Canadian:

American:

Aggregators, social bookmarking sites, and social networks:
Canadian:

American:

The Blogosphere:
Far too vast to get into, there are some real gems in the citizen journalism world. To start, check out: