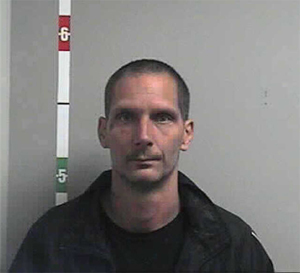 "He who does not prevent a crime when he can, encourages it." -- Seneca, Roman philosopher, 1st century BC
The only possible positive development from the horrendous murder of Surrey teenager Serena Vermeersch is that public demand to keep violent sex criminals locked up forever may be irresistible.
And so it should, because most if not all of those involved in horrific crimes cannot be rehabilitated -- so our only choice is to protect society by permanently jailing them.
The accused, Raymond Lee Caissie, has not faced trial and must not be presumed guilty in advance. Vermeersch's body was found Sept. 16 and Caissie was arrested a week later.
But I believe Caissie should never have been freed after being sentenced for terrible sex crimes that put him behind bars for 22 years. He was released last year.
Nor should many of the other 31 criminals designated under the Criminal Code as "high risk offenders" who currently live in British Columbia communities be at large. According to provincial Justice Ministry statistics, 115 high risk offenders lived in B.C. between 2011 and 2013.
Caissie received his sentence in 1991 for imprisonment for sexual assault, forcible confinement and robbery. The details are too horrible to repeat.
Caissie said he was "comfortable in jail" and served his entire sentence, a rarity.
After his first hearing, the Parole Board of Canada said he was likely to kill or seriously harm someone.
When freed, a public warning went out saying Caissie was a high risk to reoffend, yet he was not electronically monitored or given a curfew.
Great plan. Rather than put out a warning that few likely heard or could act on, why wasn't Caissie kept in jail indefinitely?
Worse, Caissie breached his release conditions seven months after getting out and went back to jail, but only for three months.
Civil libertarians may object, arguing that if a criminal has completed their sentence they should be released.
But the greater good requires that those who have committed serious crimes and are likely to reoffend must remain in custody. Their crimes are not minor mistakes that won't be repeated.
High-risk for a reason
What more evidence is needed for the federal Conservative government to act, and for the New Democrat and Liberal opposition to guarantee speedy passage of new laws keeping high risk offenders out of our communities?
Even watching offenders 24 hours a day, seven days a week is no guarantee they won't evade detection and commit another crime.
After all, they are designated high risk to reoffend for a reason -- they are judged to possibly commit a sexual offence against a child, a sexual assault with a weapon or other similar crimes that carry sentences of 10 years or more imprisonment.
In other words, they are an extreme danger to any community.
The Ministry of Justice can get a court order designating an individual as high risk based on two Criminal Code Sections:
"A Section 810.1 is pursued in cases where a person fears another person will commit a sexual offence against a child under the age of 16.
"A Section 810.2 is pursued when a person fears another person may commit an indictable offence (other than treason or murder) for which the offender may be sent to imprisonment for 10 or more years, including sexual assault, sexual assault with a weapon and aggravated sexual assault."
No more lame excuses
Justice Minister Suzanne Anton doesn't seem to understand public anger over this murder.
"The question really is, 'Are the appropriate tools in place?' And that is the question I'm raising. I'm raising it with the federal minister. We owe it to the Vermeersch family that our daughters are safe when they are waiting at bus stops," Anton told reporters last week.
"Should there be electronic monitoring? I do think that that is something that probably should be considered," Anton added.
Considered? Make it mandatory for violent sex criminals!
Conservative Justice Minister Peter MacKay said the federal government will "look" at changes.
"We are looking at ways in which we can toughen the parole provisions, but also we're looking at ways in which the very worst, those who are most violent, those who have committed offences, murder, in concert with other violent offences against the public and the individual, that they're never released," MacKay said last week.
Not good enough from a government in power since 2006.
Protecting the innocent from the predatory must be the highest priority -- not lame excuses after a horrific murder.