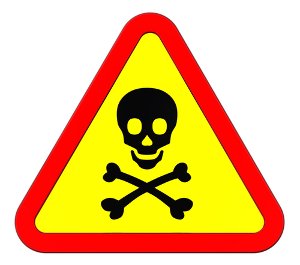 [Editor's note: This Tyee special series, in co-operation with the Environmental Law Centre at the University of Victoria, reveals what B.C.'s leading experts in environmental law say most needs to be fixed, and their specific suggestions for change. To read all their recommendations, download the free electronic publication Maintaining Natural British Columbia for Our Children: Selected Law Reform Proposals. Today, we look at ways to clean up the contaminated sites dotting B.C.'s landscape.]
British Columbia has inherited a legacy of contaminated soil and groundwater sites from a wide array of industrial activities going back a century. Leaking oil tanks, "back forty" dumping of chemical wastes, and insecure tailings ponds are just some examples that to this day pose risks to human health and the environment. To many British Columbians, the Erin Brokovich saga is not some remote possibility. They live with the same fears, and worry that their contaminated family homes are now a liability.
Probably no environmental issue is more challenging to legislators than contaminated sites. Any law reform initiative must address complex questions, such as: How clean is "clean," given imperfect science? What is "acceptable" remediation? Should parties who discharged waste at a time when it was not illegal be held liable today? Who pays for contamination at orphan sites where original polluters cannot be found? Should today's legislation create special rights for current owners and victims of historic contamination to sue the original polluters?
These questions were last the subject of law reform in 1997, when the Environmental Management Act (EMA) and its supporting Contaminated Sites Regulation were implemented. While this legislation has prompted remediation of many sites, it is far from the best we can do. Significant problems still stand in the way of fair, cost-effective and timely remediation. The following four changes would bring significant improvements:
The Act should directly address off-site toxic migration.
In many cases, contamination has migrated far beyond the source property. Neither the EMA nor Ministry of Environment (MOE) guidelines address who is responsible for migrating plumes of contamination -- or when.
The Contaminated Sites Regulation requires parties who encounter toxic migration while investigating or remediating their properties to report that plume to the MOE and local property owners. This off-site notification rule is a laudable first step, but does nothing to compel remediation of the plume.
The MOE has attempted to fill this legislative gap by sending letters to the notifying parties requesting that they take steps to remediate the off-site plume. These so-called "expectation letters," while well meaning, have no legal effect; EMA does not contemplate that liability can be imposed by such letters. Not surprisingly, the MOE rarely follows up on its expectation letters.
Unfortunately, the expectation letters are sent indiscriminately to innocent parties who have not been deemed "responsible persons" under EMA, or who are otherwise not potentially liable. While there is no requirement to comply with expectation letters, the effect is not benign: prospective buyers who may wish to acquire and remediate contaminated properties are reluctant to do so, knowing that the letters will be posted on the MOE website, and thus suggest to the public and future buyers that there remains an unfulfilled regulatory requirement. Rather than sending a chill to investors, a better policy would be to encourage non-polluters to acquire and remediate sources of contamination, thus preventing further leakage.
Ministry policies are also internally inconsistent. Some policies allow for only parts of sites to be remediated. Other policies require all parties (whether "responsible" under the EMA or not) to remediate all contamination at both a source site and off-site, as preconditions to receiving Certificates of Compliance (COC) indicating that contamination has been cleaned up. (A recent Environmental Appeal Board decision sharply limited the effect of the latter policy.)
The off-site migration regime, in short, is due for a significant overhaul. An important first step is to amend EMA to send a two-fold message that "responsible persons" will be held liable for the contaminated plumes they cause -- but that innocent parties will not be punished for acquiring and remediating others' contamination. Clear legislative direction would help the MOE work up the necessary guidance and undertake appropriate enforcement. Delaying the overhaul of the rules simply means higher costs later, as pollutant plumes continue to migrate.
The Ministry of Environment should make more strategic use of its powers.
The EMA provides the Ministry of Environment with broad powers to order that sites be remediated. Few would disagree that the MOE's limited resources should be devoted to high-risk and high-priority sites. The MOE, however, exercises its order powers infrequently -- only a small handful of cases in the past decade.
The MOE's apparent unwillingness to order remediation has several adverse consequences:
It sends a message that it will not proactively apply the principle of polluter-pay.
Many victims of migrating contamination wake up to a nightmare of health risks and loss of any value in their family homes. They often cannot raise funds to remediate, especially if their only asset (their home) has become a liability. It is not uncommon for remediation of a residential property contaminated by a nearby gas station to exceed one million dollars.
Litigation is expensive. For example, plaintiffs can easily incur litigation costs of $100,000, and often much more, in simple civil actions against large companies with ample legal resources. Litigation costs are better spent on remediation. Parties may decide to leave their properties un-remediated. These 'brownfields' create significant challenges for effective land-use planning.
B.C. should follow the lead of U.S. regulators. In the U.S., the mere threat of regulatory orders can trigger prompt remediation and settlement of disputes which otherwise would require lengthy and expensive litigation.
The Act should be amended to allow the determination of recoverable remediation costs.
Section 47 of the EMA provides that a plaintiff may recover incurred -- not prospective -- remediation costs from "responsible persons." Remediation at some sites could take several years however. The potential delay in recovering costs dissuades parties who can invest elsewhere. Amending the law to allow a court to order the recovery of costs from "responsible persons" in advance, would give plaintiffs more confidence that costly and time-consuming remediation is ultimately worthwhile.
The law should require more frequent reporting of compliance.
Certificates of Compliance indicate satisfactory remediation of contaminated sites. They provide certainty, are recognized by the real-estate market, and encourage investment and ultimate re-use of contaminated sites. They are essential to avoid contaminated sites being simply abandoned.
However, the value and credibility of these certificates is being eroded because holders are generally not required to report on whether they are in fact complying with the COC conditions. Nor does the MOE have the monitoring and enforcement capacity to ensure that certificate conditions are satisfied. The MOE is therefore not in the position to use its power to rescind COCs that aren't complied with. The value of COCs to future owners thus diminishes over time.
As a starting point, the law should be amended to require more frequent reporting by COC-holders. Increased reporting should, for example, require certificate holders to provide updates on measures used to contain contamination at sites subject to remediation based on the risk they are estimated to pose.
For more information, see:
Discussion Papers and Reports on Contaminated Sites Issues: Ministry of Environment website.
Reforming the Regulation of BC's Sewerage Systems: An Urgent Need to Protect Public Health. Sewerage System Regulation Improvement Coalition and the Environmental Law Centre.