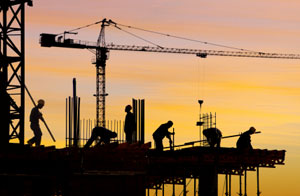 "We're in a full-scale recession in B.C.," said Jock Finlayson, executive vice-president of the Business Council of British Columbia. "Getting out of it is going to depend on when the global economy, and the U.S. economy bottom out, and how things look after that." -- Globe & Mail, June 13, 2009
"Nothing on the horizon would lead us to believe that the province is at risk of going into recession." -- Colin Hansen, Vancouver Sun, November 21, 2008
"I think we're expecting to see some small economic growth here." -- Gordon Campbell, Vancouver Sun, November 21, 2008
You really have to ask yourself whether Campbell and Hansen were simply ill-informed or aiming to mislead. Because it was clear in November that the global economy was in the tank and no sane person could possibly believe B.C. would miss out.
Either way, it's crucial that British Columbians begin understand that our economy is not performing well. It was not performing well last November; it is clearly performing even less well now. It is not performing well in terms of traditional economic measures such as productivity, investment, export growth, employment creation and income per capita, let alone with respect to larger issues of social justice and human dignity.
The province's poor economic performance is clearly reflected in economic terms, but it's also evident in terms of people's jobs and living standards: income distribution, the widening gap between rich and poor, mounting unemployment, the lack of growth of real wages and the growth of poverty.
The current failure of the economy has huge implications for the future of our province. It will potentially impact British Columbians for many years to come. And many of those failings are the direct result of corporate decisions and government policy, not bad luck or murky forces beyond our control.
Unless governments rethink their approach to economic questions and address the situation on an urgent basis, we will see an even greater growth in social problems, for instance poverty and child poverty, homelessness and ill health, along with mounting demand for employment insurance benefits, welfare and social services. Just last week, we saw a sharp jump in youth unemployment. But at the same time, the availability of services to address these problems will shrink due to falling incomes, while our ability to address them will be hampered by declining government revenues.
In fact, it appears the Liberals' "fudgit-budget" shoe is about to drop in the form of drastic cutbacks and layoffs.
Productivity
A 2008 report by the Centre for the Study of Living Standards indicates that B.C. continues to perform well below the Canadian average in productivity growth. Even though B.C. has significantly benefited from recent increases in commodity prices and a resurgence of mining, our economy has continued to perform below the Canadian average in terms of labour productivity. This is important because labour productivity is not only an engine of economic growth; it is also the main driver of living standards, defined as real gross domestic product per capita, notes the CSLS. Productivity is too important to be left to corporations.
Productivity growth will be of increasing importance as more and more baby-boomers retire. A smaller labour force will reduce labour inputs as a factor in future economic growth. "Declining labour force growth means that in both Canada and British Columbia the importance of hours worked as a source of economic growth will fall in the future. Productivity growth will hence assume a greater relative importance as a source of economic growth," CSLS warns.
Between 1981 and 2006, labour productivity accounted for 56 per cent of the increase in living standards in British Columbia. In the next quarter century, without significant investments the rapid growth of the population aged 65 and over will cause the employment-population ratio to fall, putting downward pressure on living standards.
With no expected increase in average weekly hours, productivity will be responsible for 156 per cent of future living standards growth, suggests CSLS. But in the last 20 years, British Columbia consistently lost ground in terms of labour productivity. "As a whole," notes the CSLS study, "labour productivity in British Columbia grew on average 0.7 per cent a year during the 1987-2006 period while Canada as a whole experienced average annual growth of 1.3 per cent. In fact, labour productivity growth in British Columbia was below that of every other province..."
B.C.'s poor performance compared to the rest of Canada can be attributed to many factors which are still poorly understood; but as the CSLS observes: "One interesting element... is the fact that labour productivity growth in some industries, most notably agriculture, forestry... and manufacturing, has been significantly lagging behind the national average for these industries." In fact, the gap is very large in these key industries: in agriculture and forestry, etc., Canada's productivity growth was three per cent per year, B.C.'s only 1.1 per cent; in manufacturing the annual growth rates were two per cent and 0.5 per cent, respectively. This means our forest sector is steadily falling behind, for instance.
Investment
Falling productivity has been driven to a considerable degree by British Columbia's sluggish capital investment performance. "Business investment in real terms has grown slower in British Columbia over the 1981-2006 period than in Canada, 2.89 per cent compared to 3.29 per cent," reports the CSLS. "British Columbia lagged even more in terms of real business machinery and equipment investment (5.24 per cent compared to 4.32 per cent)...
"British Columbia's capital stock has been growing slower over the last two decades than Canada's capital stock (1.79 per cent per year in British Columbia and 2.04 per cent per year in Canada). As noted earlier in the report, the slower growth in capital growth and the lower proportion of M&E investment relative to the Canadian average both have contributed to B.C.'s slower labour productivity growth and should be of concern to policymakers in British Columbia."
Canada as a nation has a spotty enough history of investment in research and development, typically performing below most advanced capitalist countries and our chief competitors, for instance in Scandinavia. Reporter Konrad Yakabuski reported recently in The Globe and Mail that Canadian investments in R&D have been flat in real, after-inflation terms and have declined by fully one-fifth when expressed as a percentage of gross domestic product. British Columbia has an even spottier record, however, particularly with respect to R&D performed by governments, which CSLS notes "represented only 0.06 per cent of GDP in 2005, less than a third the level in Canada."
But the business sector and higher education also both lagged the national average by about 25 per cent in 2005. Over the 1981-2005 period, British Columbia improved its relative position significantly, from less than half the national R&D intensity in 1981 to about three quarters in 2005. "Yet, despite an encouraging performance over the last 25 years, British Columbia remains behind half the provinces."
And although corporate profits are falling now, the decline in investment is not a function of lack of profitability. Between 2004 and 2008 Canadian corporations' total profits and interest topped $1.3 trillion. Remember: just a few years ago corporations were boasting of record profits. Those dollars have not for the most part simply evaporated; they're sitting in bank accounts and savings vehicles.
Governments must encourage banks and corporations to lend and invest during the recession so that we are in a position to benefit from the recovery when it comes.
And we need a concerted stimulus plan to rebuild our industrial base.
Tomorrow: How the softwood lumber agreement, more raw log exports, and other government decisions eroded crucial jobs in most of B.C.