There is an edge of exhaustion to Rev. Al Tysick's voice as he multitasks his way through a 15-hour day.
"I am a little tired," admitted Tysick, founder of the Victoria Dandelion Society, which works with the most marginalized members of the street community.
Every day, by 5:30 a.m., Tysick hits the streets to provide coffee, muffins, tarps, socks or cigarettes to those sleeping outside. The remainder of his day is spent helping people through crises ranging from loneliness and despair to overdoses and suicides.
Now Tysick is facing the prospect of COVID-19 spreading through the vulnerable population, many of whom already have compromised immune systems.
"I am very alarmed. Once it hits our community it's going to spread like wildfire. People are already sick when they move into the community. This is... much more serious than we have ever seen before," he said.
Tysick emphasized that those living without homes are no different from other B.C. residents and, although the reality of COVID-19 has not sunk in for many of them and none have yet tested positive for the virus, it is only a matter of time, making it essential that people are given the opportunity to move inside and isolate if they become ill.
Shelters have been forced to reduce capacity because the number of beds or mats did not allow for physical distancing. In Victoria that means the Cool Aid Society has closed its seasonal shelter, reduced the number of beds at other shelters, and stopped accepting new clients. Inevitably, as the number of shelter beds shrinks and drop-ins close their doors, the homeless population is becoming more visible around Victoria's increasingly deserted downtown streets.
About 50 tents, many sheltering several people, have sprung up along the 900-block of Pandora Avenue, with crowded clusters around Our Place Society, which provides access to washrooms and hands out about 1,400 meals a day at the gate.
The tents started off two metres apart, but as more people moved in, distances shrank.
Lines have been drawn on the sidewalk, but it is extremely difficult to enforce distancing for tents or meal pickups, said Grant McKenzie, Our Place communications director.
"We can only suggest it. We can't force people to do it and this population tells us to bugger off. Unless someone declares martial law, we can't really enforce it," he said.

Paramedic services are continuing, with about half a dozen outreach paramedics, who were hired by Our Place because of the fentanyl crisis, now on the lookout for signs of COVID-19 in addition to dealing with overdoses and medical issues.
Identifying those who might be displaying symptoms is complicated, McKenzie said.
When people are smoking crystal meth or crack cocaine, they are likely to cough, wheeze or sniffle and it is difficult to tell the difference between COVID-19 symptoms and the side effects of drugs, he said.
"If they have symptoms, we are checking temperatures and watching out for a spike in temperature," he said. "It is not our job to police the population, but we are trying to keep people healthy."
The City of Victoria is allowing those without homes to temporarily camp in Topaz Park, and the city — together with BC Housing, the Dandelion Society, the Greater Victoria Coalition to End Homelessness and Island Health — is working to set up a staffed outdoor shelter for 80 people at Royal Athletic Park, a stadium close to the city centre, for those needing mental health and addictions help.
The two locations were chosen because of access to washrooms and running water, but one of the holdups is finding frontline staff, said Mayor Lisa Helps.
A plan for Royal Athletic Park, with room for 80 people, should be completed by Friday, and other options are being explored as more space will be needed, said Helps.
Bylaw officers and social service staff are helping identify who should go to Royal Athletic Park and checking on the welfare of those at Topaz, including ensuring tents are far enough apart.

The temporary use of parks to improve physical distancing is a necessary measure, said Richard Stanwick, chief medical health officer for Island Health.
"In these extraordinary times, extraordinary measures will be required to slow the transmission of COVID-19. These efforts will enable our health-care system to prepare for and to respond to the surge of cases expected with this pandemic," he said.
The key word is temporary, with all organizations working to come up with indoor accommodation. BC Housing has bought a property on Mason Street, close to Royal Athletic Park, where triage and testing can be carried out. As well, Island Health has made 30 beds available to those displaying COVID-19 symptoms, and BC Housing, Emergency Management BC and the city have secured 115 motel rooms, to be used by those without symptoms.
Federal funding, announced Monday, is giving Victoria an additional boost with more than C$1.3 million going toward programs to address homelessness.
"In a public health emergency, no one should be living outside, period," Helps said, adding that, at some point, COVID-19 will hit the unsheltered population and it is to everyone's benefit that people are in a place they can access health care and meet social distancing rules.
The temporary use of parks is not ideal, but it's the best option for now, Tysick said.
"We are trying to get them all inside within a week or two weeks, but right now this is all we have," he said.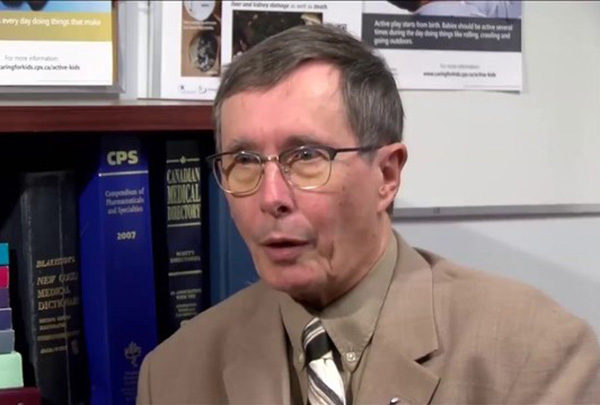 The plan has brought objections from some neighbours worried about drug use and increased crime, but Tysick said the need to address the problem should concern the whole community.
"If people could only understand that this is about all of us. This doesn't just affect [this group]," he said.
"We are all in this together. This epidemic does not distinguish between the rich and the poor, the drug addict and the woman in the nursing home."
The world has turned upside down for the street community, just as it has for the rest of the world, said McKenzie.
However, one difference is that many of those living in precarious circumstances are used to daily crises, which may make it more difficult for them to take COVID-19 as an imminent threat.
"Sadly, life-threatening things aren't new. Every day during this opioid crisis they have lost friends," McKenzie said.
"People here are suffering from addiction or using opioids so they are really just looking at their day-to-day survival: where is my next meal coming from, where am I sleeping tonight. They don't have the luxury of worrying about COVID-19, which is why social distancing is very difficult," he said.
A 2018 moment-in-time count found 1,525 homeless people in Greater Victoria, but precise numbers are difficult to pin down, with some couchsurfing or living in precarious situations. The results of a 2020 count, conducted in early March, are due to be released shortly.