If transit is coming to your neighbourhood, you can bet the land value will go up. From Toronto to the Bay Area to Dutch cities, research has shown that residential and commercial property values — and rents — are higher near transit.
This raises a challenge for growing cities and regions: how to encourage a variety of housing options near transit. But it may also hold at least a partial answer.
Considering that it was the public's investment in transit that lifted the land value, shouldn't the public also share in that increase?
It turns out there are some ways they can do just that, with what are called "land value capture" strategies, as well as through smart zoning.
In Metro Vancouver, the TransLink mayors' council has proposed one type of "land value capture": an extra fee for new developments located in transit corridors, raising money to help pay for the planned transportation investments.
B.C. municipalities already collect something called "development cost charges" (DCCs) from developers. The money is used to pay for public assets that the growing population will need — things like roads, water, sewers, drainage and parks. The TransLink mayors' council wants to do much the same for transit. The group is exploring various options for the one-time charge: a region-wide rate on all new developments; a higher rate near frequent transit; or a hybrid of the two.
Metro Vancouver has been growing like never before, with about 28,000 housing starts in 2016, an all-time record and a 34 per cent increase from the previous year. According to Port Coquitlam Mayor Greg Moore — also the board chair of Metro Vancouver and a member of the TransLink mayors' council — a significant number of those starts are near transit.
Considering this growth, Moore adds, time is of the essence so that municipalities can capitalize on the development boom. "The longer we wait, the more money we are not collecting," he said. The mayors' council hopes the province will approve DCCs for transit and transportation next winter, for the region to implement them in 2020.
Provincial minister responsible for TransLink Peter Fassbender has also floated the idea of a transit-supporting levy in meetings with cities and developers. Though details of how it would actually work are not yet available, the ministry told the Tyee.*
For his part, Port Coquitlam's Moore doesn't think a provincial fee — especially if levied on top of the mayors' proposed fee — would be appropriate. "The local governments did the planning, approached developers, and also seized a holistic view of different costs that are already placed on building new units," Moore said.
Could fees raise prices higher?
Regardless of who gets the money, there is an argument that any extra charge levied on developers will only push home prices higher.
That could also mean the displacement of low-income individuals who live, or would like to live, near frequent transit.
Transit stations are crucial for low-income individuals who do not own vehicles to expand their chances of employment, said Todd Litman, founder and executive director of the Victoria Transport Policy Institute. "A transit station is this wonderful, magical thing that provides high-quality access to the region," Litman said.
If fees are a "stick," King County, Washington is going the other way to encourage new affordable housing near frequent transit. There, if a developer agrees to build affordable units, the county will reduce what it calls "impact fees" (its version of DCCs) or waive them entirely.
Yet another way to capture land value for the public is in direct partnerships with the private sector.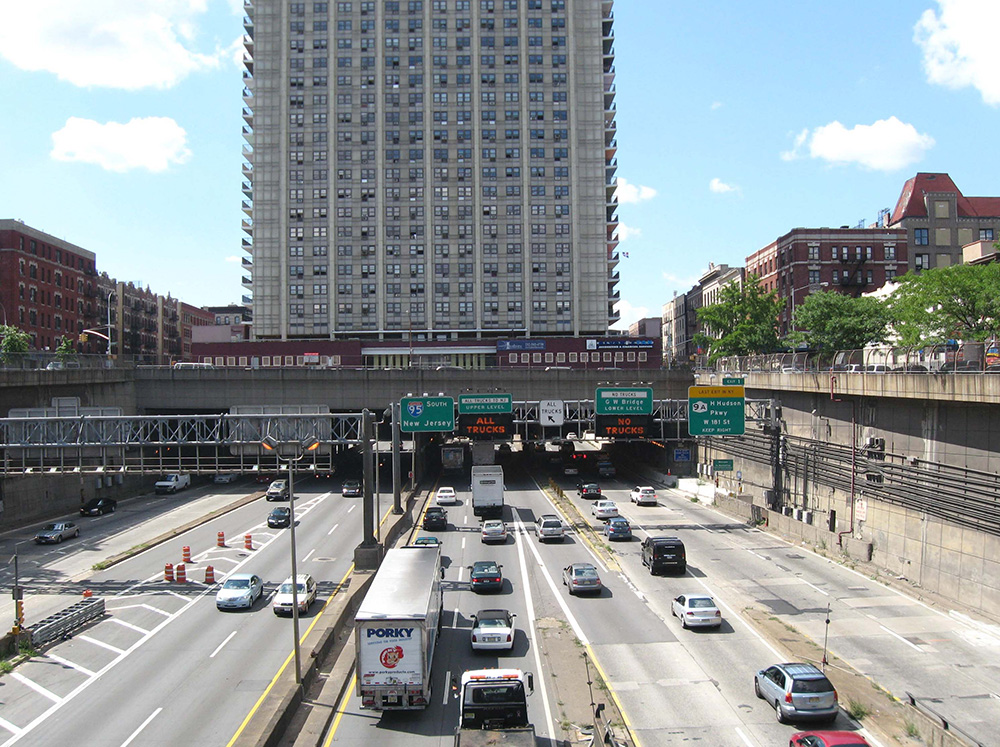 For instance, cities can sell air rights above transit hubs and other infrastructure. New York City did that in 1960, permitting four apartment towers for middle-income households to be built directly over an expressway near the George Washington Bridge. (Noise turned out to be something of a problem).
Land value capture is one method of funding transit projects, but Litman argues that it shouldn't be a substitute for traditional funding like property or gas taxes. On that score, he said, "the province [of B.C.] seems to be very unco-operative at a moment when major investments in public transit are badly needed."
One recent example took place in late-February, when the province rejected a gas tax increase for the capital region to help fund transit.
On land use
Capitalizing on transit-oriented development is one thing. What kind of projects get built is another.
High-rise condos often attract opposition due to fears of gentrification and displacement, but it can't be denied that towers add much-needed housing units to growing cities. And when that density is located near transit, it also helps discourage car use and urban sprawl.
Nonetheless, Litman has a tip for cities: look past the towers. Within the walkable "half-a-kilometre to a kilometre distance from a transit station," he suggests, "cities should be encouraging single-family homes to be converted to low-rise apartments and townhouses."
These gentler forms of added density have been called housing for the "missing middle." It's something that the Ryerson City Building Institute and the Ontario Home Builders' Association have been urging that province's Ministry of Municipal Affairs to push in a new community growth plan due this year.
Getting gentle density to happen near transit stations though, will require new zoning rules, and modified requirements for amenities like parking and park space.
And then there's NIMBYism. Litman noted it's often a challenge to convince residents in single-family neighbourhoods to welcome extra density, even when it's gentler than towers.
Problem is: there's only so much land to go around. Cities need to make the most of it, whether that's charging fees or diversifying the housing types available in the most coveted areas.
* Story edited March 7, 2017 at 11 a.m. The Tyee noted Minister Fassbender's proposed levy would see funds going to the province; there are no details on this levy yet.