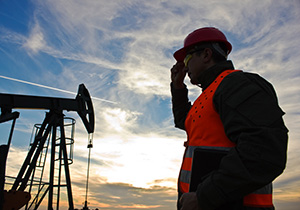 Canada earned official recession status yesterday, a fact that pundits and politicians on the campaign trail wasted no time trying to spin.
According to the latest Statistics Canada data, the country's gross domestic product shrank by 0.5 per cent (annualized) in the second quarter of this year, following a 0.8 per cent (annualized) decline in the first quarter.
Reacting to the news, the Conservatives played up the fact that the economy improved this quarter over last -- though party leader Stephen Harper refused to utter the word "recession" at media stops in Ontario.
"If you look at the data over the last year, you actually see growth in 80 per cent of the economy," Harper said. "That is the reality of the situation."
Meanwhile, opposition parties tried their best to make Harper look like he doesn't know a calculator from the five fingers on his right hand.
"The only person in Canada who doesn't know that Stephen Harper's plan has failed, or won't acknowledge it, is Stephen Harper," NDP leader Tom Mulcair said in Kelowna. "All the other objective measures prove that Stephen Harper's plan has failed."
One thing is for certain: it can take more than seven hours to fly across Canada, and the economies you would pass over are not the same.
So, to save you some airfare and lost luggage, The Tyee spoke to economists from coast to coast to see how the recession is affecting different parts of the country.
Two economies, two directions
It's not a surprise that Canada has entered a technical recession, according to economist Mike Moffatt at the Mowat Centre, an independent think-tank in Toronto -- but it is bizarre.
This is only the ninth time in the more than 120 quarters since 1983 that Canada's economic growth has not been in sync with the United States, and it's already happened twice this year, he said.
The U.S. economy is showing enough strength that there was talk on Monday about raising interest rates, as the country appears to be headed for more growth.
But in Canada, there's no such chatter. "Our economy is dependent on oil exports in a way that the American economy isn't," Moffatt said.
Oil prices currently sit at around US$45 per barrel, while they sat between US$80 and $110 per barrel as far back as 2010, until dropping late last year.
The price drop hit Newfoundland and Labrador -- now reliant on the product -- particularly hard, Moffatt said.
Consumer spending was credited with keeping the economy from contracting further, but Moffatt said that could be partly because of tax returns injecting some extra cash into households.
But a lower Canadian dollar means those tax returns don't go as far as they used to, he added, because when the dollar goes down, the cost of imported goods increases.
Pay attention to stagnation
Unifor economist Jim Stanford said the main issue isn't a slight contraction of Canada's economy, but the lack of growth over the long term.
"The fact that we were so close to zero [GDP growth], that it was even an issue is the problem," he said. "Canada's economy has been under-performing for a significant amount of time."
Stanford said Stephen Harper is "not speaking the truth" in declaring that only the oil sector is hurting from the downturn.
In fact, Stanford claimed, nearly half the country's economy has been shrinking under the Conservatives, with manufacturing (mainly in Quebec and Ontario) taking a blow because of a lack of government strategy for the industry.
Stanford is among those who estimate Canada has lost about 400,000 manufacturing jobs over the last 10 years, and accuses Ottawa of refusing to help out.
"We haven't had an active strategy in manufacturing for a decade," he said. "The government for the most part was tolerating the decline in manufacturing as a natural side effect of our success in resources."
Developed countries that do well in manufacturing, such as South Korea and Germany, have a comprehensive strategy where the government has trade policies that promote domestic production and actively encourage investment, Stanford said.
By contrast, he said, Canada has taken a hands-off approach.
Stanford also scoffed at Conservative Jason Kenney's attempt to redefine a recession as a broad downturn in the economy, pointing to a recent balanced budget law passed in the House of Commons months ago.
"That law actually defines a recession as two consecutive quarters of negative GDP growth," he said. "It's obviously desperate now on the [Conservatives'] part to try and change their own definition two months after they've codified it in law."
West coast, best coast?
The recession may cause worry across most of Canada, but it's smoother sailing in British Columbia, according to Bryan Yu of Central 1 Credit Union.
Despite turmoil in China affecting parts of B.C.'s mining sector, Yu said the low Canadian dollar has encouraged an influx of tourists from the U.S. and other parts of Canada.
"We are seeing some pickup in employment in the recent quarter; we've seen the retail numbers have been leading the country; [and] business confidence is leading the country in B.C.," Yu said. "On our end, it suggests the economy is still expanding at a modest pace."
The low dollar has helped the province's exports as well, he said.
Yu said he thinks the impact of China's economic troubles have already manifested, and doubts they will become worse.
He expects about a 2.7 per cent growth rate in the province, and more growth next year on the back of liquefied natural gas projects and the Site C dam.
Exports buoying Atlantic Canada
Exports along with the public sector are keeping Atlantic Canada mostly insulated from the recession, according to Fred Bergman of the Atlantic Provinces Economic Council.
Much of the region has grappled with growing unemployment this year, with the exception of Nova Scotia, Bergman said.
But while energy exports fell, seafood and potash exports helped increase earnings for employed East Coasters, he said. In total, non-energy exports are up nine per cent.
The housing market in Nova Scotia has also helped that province maintain stability, and Bergman said that is likely a spin off from a major government shipbuilding project.
"Some of this could be because of the beginning of the national shipbuilding procurement strategy," he said. "Today is Sept. 1, and it's supposed to be when the first steel begins to be cut."
The $40-billion strategy, which could take up to 30 years, will see the building of 50 large and small vessels in Vancouver and Halifax to be used by federal government agencies.
Bergman said another bonus has been Atlantic Canada's tendency to have a larger public sector, which he said helps mitigate the effects of recession.
"Government tends to be more stable, so it's less prone to business cycles," he said, adding, "It doesn't offer you an entire cushion. We are not immune to recessions here in Atlantic Canada."
Alberta needs its budget
Much of the GDP decline is growth being squeezed out of Alberta, said an economist with the Canada West Foundation.
Janice Plumstead said the dropping price of oil resulted in a thousand layoffs at two oil and gas companies in Alberta on Tuesday.
Those jobs are added to thousands already lost since 2014, when the floor first fell out from under oil prices.
According to the Canadian Association of Oilwell Drilling Contractors, one oil rig employs about 135 people -- and with prices going down, the number of rigs isn't going up.
The association said that could mean 25,000 more jobs lost in the industry this year, on top of 50,000 lost in 2014.
The low prices could last all the way into 2017, so local businesses are looking to reconfigure their plans and find ways to cut costs.
Plumstead said an increase in oil prices and some stability would be nice, but Alberta's NDP government could help by releasing a budget as soon as possible.
"It does create uncertainty for sure, there's no question about that," Plumstead said. "There's a bit of a waiting pattern for businesses making further decisions for what their plans are going to be for the next 12 months, 18 months out."
With the budget not due until October, the business community is getting nervous about what projects will be a priority for the government, she said.
Investments in infrastructure, which the NDP has signalled are coming, will help Alberta weather the recession, and the budget may reveal other ideas, she added.