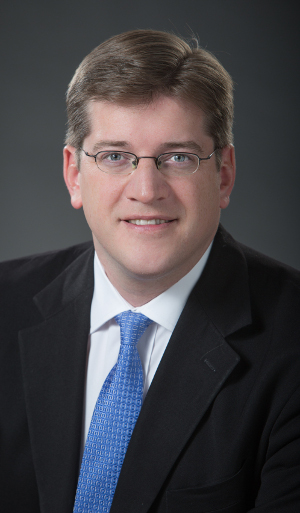 Mike Little belies his name: at 6'4", he outsizes the other Burnaby North-Seymour candidates. But he's also soft-spoken, bespectacled and relaxed, a proverbial gentle giant.
After nine years as a North Vancouver District councillor, Little chose not to run for re-election last year. Instead, he sought and gained the Conservative nomination to run in Burnaby North-Seymour last August. While several Conservative candidates in other ridings take heat for dodging media, Mike Little sat down one-on-one with The Tyee to talk about Stephen Harper, party messaging, and his North Shore roots.
In a new riding extending both sides of the Burrard Inlet, Little shows he's well versed in the area's demographics and political engagement. Having identified Conservative voters in the riding, he told The Tyee, his campaign checks back with them to see if they're holding.
So far Little is running a low-key campaign: a lot of door-knocking, a minimal online presence. He argues that the economy will work for the Conservatives, and sidesteps the effect of other issues, saying he hears changing concerns on the doorstep: the Kinder Morgan pipeline, then the CBC, then the Islamic State. Currently, it's water restrictions and the threat of wildfires.
He seems confident in the Tory ability to get out the vote; while 70 per cent of the riding's voters are on the Burnaby side, he observed, the Seymour polls in 2011 actually generated 400 more votes. This reliance on the base seems to be the foundation of his campaign.
Reformer roots
Little grew up in Seymour, North Vancouver's east end, the youngest in his family with three older sisters. He's worked for Westran Intermodal, a transportation and reloading company owned by his family, since 1999 -- while also pursuing his education part-time first at Capilano University and then at Trinity Western, where he graduated with a degree in political science.
Little says his involvement in politics came early. When Ted White was the Reform MP for North Vancouver, Little volunteered for him, and he's been active in Reform, Canadian Alliance, and Conservative riding-level politics ever since. He earned more experience serving as a legislative assistant to Conservative MP Mark Warawa after the 2004 election. After losing his first race for a North Vancouver District council seat in 2004, he won the next time, and thereafter.
In the meantime, Little was still working while raising a family of four, and getting to know his community and its issues. While on District Council he served as a director with the Greater Vancouver Labour Relations Bureau, which conducted collective bargaining with municipal workers. Little oversaw public negotiations with fire services and other municipal employees until the bureau was disbanded.
Little also served as a board member of the Metro Vancouver Environment and Parks Board, and has volunteered with a wide range of groups and events, from the 55+ B.C. Games this August to the North Shore Advisory Committee on Disability Issues. "Most of the volunteer roles I have played have left me energized and excited about what's going on in our community," he said.
Significantly, Little chaired the North Shore Emergency Management Office executive board, which develops disaster response and planning. Little calls his community a "regional leader" in disaster preparedness, but adds, "there's always more we can do."
As other Burnaby North-Seymour contenders spotlight oil pipelines and tankers as a major election issue, this experience should inform his position on the threat of a spill and the effectiveness of the response.
On cautious campaigning
Little expects the national office to determine much of what he does, including his participation in all-candidates' meetings. He's not a fan of such meetings, seeing them as packed with partisan supporters rather than uncommitted voters open to argument. But he hopes to attend at least one in both Burnaby North and Seymour.
As the Conservative leadership faces increasing hostility from other parties -- for everything from Senate appointments to lacking transparency -- The Tyee asked Little what attracted him to Stephen Harper's party.
"Mr. Harper is a straightforward, selfless professional," Little replied, "who means what he says and genuinely wants to empower Canadians by giving them more options and control over their own lives. I have a tremendous amount of respect for him as a leader in the toughest job in the country."
Little says Harper's opponents are fixated on whether the prime minister is "loveable" or "friendly."
"To be fair he is cautious which gives the impression that he is distant," said Little, "but I see him caring about Canadians in a very different way. He cares whether they have a job, whether they are safe in their communities and he hopes that they can enjoy the fruits of their labour, in a free and prosperous Canada."
Win or lose, Mike Little seems likely to remain in politics. He grew up in Reform and the early Conservative Party, learned the ropes, and built considerable expertise and connections in his nine years on North Vancouver District Council. His work experience has given him first-hand knowledge of the importance of foreign trade, and volunteering -- apart from demonstrating his capacity for work -- has given him insights into the issues facing persons with disabilities.
Facing a tight four-way race, Little seems content to get his own supporters to the polls and let others scrap over shares of the anti-Conservative vote.