Burnaby North-Seymour: Canada's Perilously Tight Four-way Race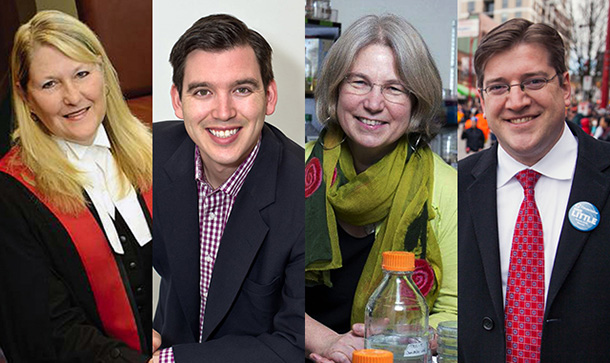 The stage is set for many tough federal election battles across British Columbia, but Burnaby North-Seymour merits particular scrutiny. The riding was created in the 2012 federal election redistribution to reflect the region's growing population. It includes much of Burnaby-Douglas (now held by NDP MP Kennedy Stewart) and North Vancouver (now held by Conservative MP Andrew Saxton), which have historically voted very differently and seem to have little in common.
All four parties are fielding remarkably strong candidates: Tory Mike Little has worked his way up from Reform/Conservative staffer to North Vancouver District councillor. Dr. Lynne Quarmby for the Greens is a renowned scientist. The Liberals' Terry Beech was a teenage city councillor in Nanaimo before becoming a high-tech startup CEO. And New Democrat Carol Baird Ellan is a retired provincial court chief judge, the first woman to hold the position.
Just weeks away from the Oct. 19 vote, polls and projections show this riding is still very much up for grabs. For a closer look at the key players, The Tyee will profile a candidate every day this week.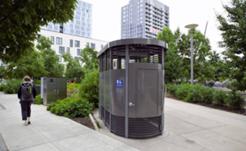 Public washrooms should be plentiful and accessible, says one scholar. And cities that do flush, flourish.