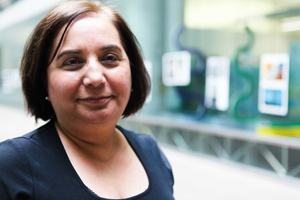 When the 2015 federal election rolls around, B.C. will be six seats larger as the government adapts to burgeoning populations in some areas.
Based on results of last year's vote, new maps released by the Federal Electoral Boundaries Commission last Friday would likely transfer up to five seats from the New Democratic Party to governing Conservatives, according to analysis by the Province newspaper.
But while some opposition MPs like Green Party leader Elizabeth May and Vancouver-Centre Liberal MP Hedy Fry have raised questions about the process, analysts remain confident the commission will avoid the type of biased boundary redrawing common in the U.S.
In April, Fry decried Conservatives' shortening the public consultation process by two months, reduced public notice of the input period, and tightened commissioners' timelines as well. And although each provincial commission is chaired by a sitting judge independently appointed, the other two commissioners are chosen by the speaker in the House of Commons -- a Conservative.
The task of independently redrawing the voting maps is without question a difficult one.
"I've never met a commissioner yet who didn't say, 'That was a hell of a lot harder than I thought!'" said UBC political science professor Ken Carty, a commissioner in the last redistricting effort in 2002, in an interview with The Tyee. "My guess is... if you were going to gerrymander, you'd have to know where all the votes are."
Gerrymandering -- the manipulation of election riding boundaries to benefit the incumbent party -- has not been a significant problem in Canada since nonpartisan commissions were established in the 1960s, Carty said.
"As a commissioner, you just don't know the kind of information you'd need to gerrymander."
Advantages just 'happenstance': commissioner
The word "gerry-mander" was coined by journalists in 1812, after Massachusetts Governor Elbridge Gerry solidified his party's hold on power by redrawing the boundaries map. Reporters noted that under new electoral districts, the governor had rigged the boundaries to consolidate his voters and dilute his opponents', redrawing the map into a sprawling and contorted shape reminiscent of a salamander.
"Gerrymandering is simply drawing lines to give one party an advantage over others," Carty explained. "It takes place because we live in a one-person-takes-all electoral system.
"If you're trying to gerrymander, you'd want to win a lot of your seats by one vote, and let your opponents win their seats by 20,000 votes, so those votes are all wasted."
With three commissioners appointed to oversee the province's redistricting process -- Justice John Hall of the B.C. Court of Appeal, Stewart Ladyman of the Cohen Commission, and Peter Meekison of the 1996 Royal Commission on Aboriginal Peoples -- Friday's proposals serve as a starting-point for discussion.
Based on the 2011 data, The Province predicted that three closely fought NDP seats -- those of MPs Kennedy Stewart (Burnaby-Douglas), Jinny Sims (Newton-North Delta), and Fin Donnelly (New Westminster-Coquitlam) -- could be jeopardized as they are blended and cut with Tory strongholds.
"I'm sure there will be political advantages and disadvantages in some of the ridings. It'll work out that way, [but] it's happenstance," commissioner Hall told The Tyee.
But is it political?
"Not in the sense of the U.S., where it's Democratic and Republican governors who will gerrymander the devil out of the things. This is a non-partisan commission, but it would be naive to think there won't be political effects from the redrawing."
Hall added that he observed some ridings where the changes could equally benefit opposition parties.
'Very fair redistribution': May
Green Party of Canada Leader Elizabeth May, reached by phone as she attended the Calgary Stampede, told The Tyee her initial concerns about Conservative interference and gerrymandering were seemingly unfounded. She had warned of potential manipulation after the Tory election planning chair in her Saanich-Gulf Islands riding wrote that redistricting would help his party win back May's seat.
"In order to create the extra seat, Saanich-Gulf Islands can expect to shrink," wrote Bruce Hallsor in the Conservatives' Coastlines newsletter last fall. "Any likely redistribution scenario will either make the results of the last election closer, or make us the winners."
When asked about Conservative interference in the process, Hallsor responded, "I categorically reject that. I made an observation that any reasonable person would make."
He explained that adding another riding in southern Vancouver riding would shrink the surrounding ridings -- most likely at their edges, where Greens happen to have voters. He simply analyzed that fact.
"The most likely areas for a riding to shrink would be at the extremes of the riding, and the extremes happen to have voted more heavily Green than the middle did," he said in a phone interview. "Where else would the riding shrink?
"I've had no communication or contact with any member of the [Electoral] Boundaries Commission. I don't plan on having any."
May told The Tyee that, under last week's redrawing proposal, she's happy there was no bias. Her riding would only shrink in one area to its south.
"I was assured... the process would be fair and it would be non-partisan, and that the musings of the Conservative electoral district of Saanich-Gulf Islands were just their own wish list and not what was going to happen -- that they would not allow the process to become contaminated by overt efforts at gerrymandering," she said in a phone interview. "It is fair, it is nonpartisan, and though I'll lose some neighbourhoods I like... you're going to lose something. It's a very fair redistribution."
NDP cautiously optimistic
With predictions the NDP could stand the most to lose in B.C., MPs expressed cautious optimism, saying they would be making their voices heard during public hearings.
"This one is a fairly major shift in what ridings would look like," NDP MP Kennedy Stewart told The Tyee. "[Commissioners have] a pretty tough job -- you're never going to accommodate everybody.
"But you just don't want to make a big mistake: dividing particular communities of interest, or leaving certain groups unrepresented... But I'm confident they're going to be as unbiased as they could possibly be."
Stewart said that the commission's proposed merger of parts of his riding with North Vancouver across the Burrard Inlet is more troubling than fears of gerrymandering.
"Some people are contacting me, scratching their heads about this redistribution," he said. "In Burnaby there aren't many natural links with North Vancouver.
"I've had lots of calls from constituents who are confused by why Burnaby and North Vancouver would be added together."
But he said he has full confidence in the impartiality of the commissioners and believes they will heed concerns.
Not just boundaries at play
Carty said that unequal voter representation, as can happen if ridings are poorly redistricted, and gerrymandering are more pronounced in first-past-the-post election systems such as Canada and the U.S. South of the border, however, politicians direct the process, leading to frequent charges of bias.
"The problem of first-past-the-post is there's no connection between the number of votes and the number of seats you win," he said. "It's like the Stanley Cup play-offs; it doesn't matter how many goals you get, it's how many games you win.
"I was on the last federal commission... We experimented with equalizing some districts where if you move a line a few blocks, you've moved tens of thousands of people. You can't do that."
Both May and Stewart said that election outcomes are too complex to predict based only on factors like electoral boundaries.
"Nothing's for sure," May said. "When you have a riding where there isn't an incumbent, and if the other party puts forward a good show, I don't think it's ever a foregone conclusion the riding's going to go Conservative.
"Especially if people begin to wake up to what Stephen Harper's doing to the country and think, 'Wait a minute, we've got to send him a message.'"
The Federal Electoral Boundaries Commission of B.C. will hold consultations on the changes across the province between Sept. 10 and Oct. 18. It has requested that speakers register to participate before the end of August.