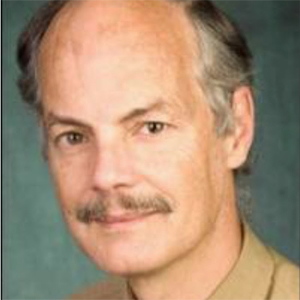 The B.C. Ministry of Health took a step today towards resolving an independent drug research controversy by announcing the appointment of Dr. Malcolm Maclure, Professor and B.C. Chair of Patient Safety in the Department of Anesthesiology, Pharmacology and Therapeutics at UBC, as a research consultant.
Maclure, who was fired along with six other scientists and officials from his half-time job as the province's senior drug research director in July 2012, will once again be fully eligible to access healthcare data, the ministry announced in a statement noting that "Dr. Maclure is renowned for his expertise."
The statement goes a long way towards clearing Maclure's name amidst a scandal which derailed numerous drug safety probes and has had an enduringly negative impact on B.C.'s once-renowned drug research system.
"This represents a renewal of my collaboration with the Ministry of Health," says Maclure, who confirmed that he has now dropped the lawsuit he filed against the ministry three months after he was fired.
Maclure was terminated during an investigation that former health minister Margaret MacDiarmid said involved alleged potential conflicts of interest, contracting and inappropriate data management. In September 2012, MacDiarmid said the RCMP had been called in to investigate.
MacDiarmid lost her seat in the May 2013 provincial election, and has been replaced as minister. Graham Whitmarsh, the deputy minister who approved the terminations, was shuffled from his job after the election.
Maclure's lawsuit charged the ministry with "recklessly" announcing his "unlawful" dismissal "without regard or concern to causing damage" to his reputation.
Maclure's legal claim also blamed the ministry's actions for impacts ranging from nightmares to humiliation, anxiety, memory loss and lack of sleep.
"The reputation of scientists is extremely important to them," Maclure explained in an interview with The Tyee before adding that the experience of being fired was "like an interruption in the meaningfulness of my life."
Compensation unknown
The agreement Maclure has reached with the ministry addresses damages to his professional reputation, he notes.
"Letters are now being sent by the ministry to a couple of dozen people for whom it's important to know that my relationship with the ministry is being renewed," Maclure says.
"It's a statement to people that matter to me of the ministry's confidence of my integrity and my contributions."
Maclure would not discuss whether the ministry will pay him financial compensation, and he declined to discuss the ministry's explanations for its actions in firing him beyond acknowledging that the governance of relationships between independent scientists and politicians and bureaucrats "is so hard to get right."
When scientists agree to work with governments, Maclure warned, "you have to be prepared for things not always to move in a straight line."
Safety research put on hold
Maclure notes that his work on studies using PharmaNet data assessing the safety of anti-psychotic drugs and drugs for treating Alzheimers disease, as well as on a project aimed at enabling physicians to track their prescribing patterns was "frozen" when he was fired.
The PharmaNet databases are North America's most comprehensive source of population-wide drug safety and efficacy data, drawn from all pharmacists, patients and clinicians throughout B.C.
Thanks in part to scientists' probing of the PharmaNet data, B.C. has the lowest per capita drug costs in Canada.
Based on data from the Canadian Institute of Health Information, B.C. has succeeded in reducing spending on pharmaceuticals by as much as $500 million a year since 2008.
In now hiring Maclure as a consultant, the ministry says he will be working on projects which will provide doctors with confidential information about their prescribing and how to optimize use of medications.
"I will be facilitating the ministry's interactions with external scientists," Maclure said. "I expect to resume working on prescribing improvement studies soon. The drug safety studies that were stopped are restarting, one by one."
A request for an interview with a health ministry spokesperson from The Tyee was not granted as of the time of publication.
Many of Maclure's colleagues in the drug research community say they are pleased that he has reached a settlement to the lawsuit.
"I'm delighted to see Dr. Maclure is back working with the ministry," said Thomas Perry, Chair of the Education Working Group at UBC's Therapeutics Initiative, B.C.'s leading independent drug research organization.
Perry noted that he hopes the announcement bodes well for researchers again seeking access to B.C. drug data -- which was severely curbed by the Ministry of Health when it fired Maclure alongside six other scientists and officials in 2012.
Perry said that the government appeared to acknowledge in its announcement that nothing improper had occurred regarding data handling processes.
"It is sad that honest researchers lost access to publicly-financed data for over two years, and that potentially important research could not proceed during that period," Perry added. 
"We hope the government will now facilitate free access to the linked data bases of British Columbia health data so that we can get on with work which has been on hold since 2012."*
More accountability needed: experts
Several drug researchers contacted by the Tyee expressed dismay that the government's statement makes no mention of its actions in firing Maclure, let alone of any wrongdoing in harming his reputation while dramatically curbing independent drug research.
"I think the actions taken by the ministry were inappropriate and wrong," commented David Henry, Toronto-based executive co-lead of the Canadian Network for Observational Drug Effect Studies, a network of provincial data centres and investigators who perform drug safety analyses.
"Maclure should be fully cleared on any wrongdoing whatsoever," Henry added. "This was a bit of a witchhunt. There should be some recognition that someone in the ministry triggered a campaign here. There was wrongdoing and people suffered. Some very badly."
Bob Nakagawa, formerly B.C.'s senior official in charge of drug research at the Ministry of Health, and now Registrar for the College of Pharmacists of BC, noted that the ministry has acknowledged "no linkage" between its actions in firing Maclure in 2012 and now hiring him as a consultant. Nakagawa said the news that he is being hired is welcome nonetheless.
Allan Cassels, a Victoria-based drug policy researcher and analyst, described the ministry's statement as "peculiarly devoid of content."
The statement does not explicitly exonerate Maclure, he emphasized. "I have to ask what these means for all the others impacted by this incompetent firing spree," Cassels added.
Numerous drug safety probes have been suspended as a result of the firings and curbs on access to data, Cassels noted, and the integrity of independent drug evaluations remains badly fractured in B.C.
"They are starting to undo the damage but they have a long way to go."
Ministry responsible for data breaches: report
According to a June 2013 report by BC Information Commissioner Elizabeth Denham, the ministry itself may have been largely responsible for data breaches it used to justify its actions.
"The ministry failed to translate privacy and security policies into meaningful business practices," Denham wrote. "The primary deficiency at the ministry was a lack of effective governance, management and controls over access to personal health information."
This meant that "ministry employees were able to download large amounts of personal health data onto unencrypted flash drives and share it with unauthorized persons, undetected." 
Denham's report indicates that at most three ministry employees mismanaged data, and that in at least one case, the mismanaged data was deliberately erased by its recipient. "There is no ministry privacy policy that establishes the basic principles of privacy for ministry employees," Denham noted. "There is also no ministry-wide process for ensuring employees are aware of privacy policies and receive annual privacy training."
The hiring of Maclure as a consultant follows on the reinstatement last March of Robert Hart as director of data access and research stewardship within the ministry.
Hart was fired shortly after Maclure in August 2012.
Like Maclure, Hart was granted the same level of data access and responsibility as he held prior to his termination. And also like Maclure, Hart filed a lawsuit against the government stating he was fired without just cause or notice, and then repeatedly defamed by the government in press releases.
Ron Mattson, who once worked with Hart managing drug data and studies, was terminated under similar circumstances and filed a similar lawsuit that has yet to be resolved.
Three other ministry officials who were also fired went through a labour grievance process, but were not reinstated.
One of them, Roderick MacIsaac, committed suicide in December 2012.

*Updated July 21, 2014 at 4:00 p.m.