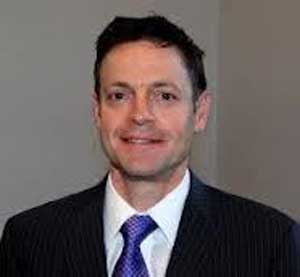 B.C. taxpayers were dinged almost $1.25 million for 'golden parachutes' to three veteran deputy ministers that Premier Christy Clark replaced after the BC Liberals won May's election.
Don Fast (Ministry of Community, Sport and Cultural Development), Cairine MacDonald (Ministry of Advanced Education) and Graham Whitmarsh (Ministry of Health) were fired without cause on June 6, the day before Clark announced her cabinet, and given generous severance packages.
The June 6 severance letters from B.C. Public Service Agency head Lynda Tarras, obtained by The Tyee's Andrew MacLeod via a freedom of information request, said Whitmarsh was to receive $388,924, MacDonald $347,234 and Fast $312,773. The terminations were effective the end of June 10, swearing-in day.
The redacted letters also mentioned payments for leave balances and executive holdback, but the dollar amounts were not included.
A statement to The Tyee from the Ministry of Finance said the total payouts were actually $461,643 for Whitmarsh and $406,246 each for Fast and MacDonald. Maximum severance is 18 months and is based on service time and salary, the ministry said.
"The employment records of any public service employee are a personnel issue that for privacy reasons cannot be discussed publicly," said the statement. "British Columbia has some of the strongest legislation and strictest requirements set by law around severance for public sector employees."
Whitmarsh's ties to BC Rail
According to Public Accounts, Whitmarsh was paid $262,166 in salary and other compensation plus $33,074 in travel expenses for the year ended March 31, 2013.
Whitmarsh was head of the Climate Action Secretariat in May 2007 and became deputy finance minister in 2009. Whitmarsh and David Loukidelis, deputy attorney general, were involved in the controversial $6 million deal to pay Dave Basi and Bob Virk's legal bills in October 2010, triggering surprise guilty pleas by Basi and Virk in the corruption trial related to the privatization of BC Rail.
During Whitmarsh's two years as deputy health minister, the ministry was rocked by allegations of drug research privacy breaches.
Fast, a deputy minister since 2006, was paid $243,390 salary and other compensation plus $39,353 in travel for the last fiscal year. Ten-year deputy minister MacDonald was paid $220,777 plus $20,422 in travel expenses.
Whitmarsh was replaced by Stephen Brown, formerly the deputy minister of the Ministry of Children and Family Development. Fast's successor was Becky Denlinger, former assistant deputy minister and fire and emergency management commissioner of the Ministry of Justice. James Gorman, former deputy education minister filled MacDonald's post.
An 'expensive proposition'
Changes of so-called mandarins were inevitable, regardless of the election result.
On Feb. 13, NDP leader Adrian Dix announced BCIT president Don Wright would become his deputy minister and head of the public service if the NDP were to win the election. Wright resigned from BCIT on Feb. 27, the same day that the NDP released a copy of the BC Liberals' multicultural outreach strategy.
Instead of an independent investigation into the so-called "Quick Wins" memo, Clark tasked her deputy John Dyble to write an in-house review.
The March 14 Dyble report confirmed some staffers mixed politics with their government work, contrary to policy. The NDP called it a whitewash because Dyble did not interview Liberal campaign manager Mike McDonald, who was Clark's chief of staff when the strategy was devised in late 2011 and early 2012.
Dyble was hired by Clark when she came to power in March 2011 as Gordon Campbell's successor. Clark spent $2.43 million of taxpayers' funds on payouts for 13 people, including Campbell's deputy minister Allan Seckel ($549,776) and former chief of staff Martyn Brown ($416,191).
"Christy Clark is coming to be an expensive proposition for the people of B.C.," said Dermod Travis, executive director of IntegrityBC. "Not just the first round on severance pay, but the second round on severance pay."
-- With files from Andrew MacLeod