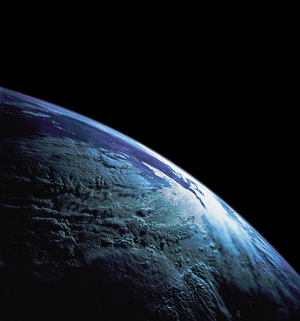 [Editor's note: You're well past the halfway point of this daily course launched on The Tyee last Thursday, which carries through to this Friday. You can find previous installments and catch up by going here. Scientifically trained writer Eric Nadal has created a nine-part series made up of eight short, straightforward, simple to understand classes in climate change, followed by a quiz you will be able to take -- with a certificate to hang on your wall if you pass. Climate Cadet? Gaia Geek? Smarty Boots of Atmospheric Science? Graduates are invited to put whatever they wish on their next job applications. And the planet will thank you.]
Part 5: The Stormy Forecast
How bad can we reasonably expect it to get over the next few decades if we continue to pump CO2 into the atmosphere from our heavy use of fossil energy? The forecasts vary in details, but the basic picture is of a radically different planet.
Most models agree that by 2100 about half the Earth's land surface would be in at least moderate drought at any one time. The area experiencing at least severe drought would quadruple from 10 per cent presently to 40 per cent, while the area under "extreme" drought (the worst rating) would balloon from just three per cent presently to a terrifying 30 per cent.
Unrelenting heat is more stressful on people, wildlife and crops than hot days relieved by cool nights. And cold days matter to more than outdoor hockey: some crops don't bear fruit or seeds without a dormant cold spell.
What does that mean for food and water security?
Even without increasing our CO2 emissions, higher temperatures alone could reduce agricultural yields by 20-40 per cent by the end of the century. Add to this pervasive drought, more wildfires in dried-out forests, glacier loss, flooding, and violent weather like recent Superstorm Sandy. You could hardly create better conditions for a global food crisis.
The forced march of climate zones toward the poles could very well double in speed over the remainder of this century. That would give Vancouver temperatures more like San Francisco's within present lifetimes. Toronto would feel like Washington, DC.
Species around the world are already on the move, typically migrating just enough to track the climate zones they've adapted to. Setting aside whether all will be successful, this implies a radical proposition: every place on Earth losing the plants and animals that have defined it and seeing them replaced by an entirely different ecosystem from far away.
But it's no sure thing that plants or animals will be able to keep up with extremely rapid climate change or transplant themselves into new areas, especially over long distances. Natural or man-made barriers may block migration, a hurdle aggravated by the presence of sprawling cities, farms, highways and other infrastructure. Even a species that manages to move to a new place in the same temperature range may find that other factors like its soil, rainfall, geography or prey make it unsuitable. Biologists estimate that, on our present track of releasing CO2 from fossil fuels, between 40 per cent and 70 per cent of all species will disappear within a lifetime.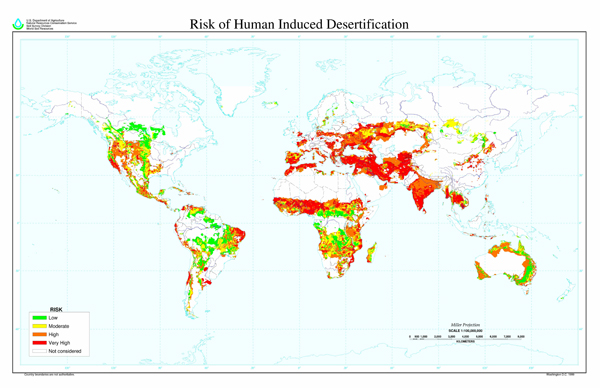 We don't have to wait to see signs of key species feeling the heat. There is new evidence that phytoplankton -- the tiny plants that form the foundation of the marine food chain and produce half the world's oxygen supply -- are in dramatic decline. A recent study indicates that a century-long drop in numbers has accelerated, with the population dropping by 40 per cent since 1950.
Whether the northward movement of climate zones, and other heat-related changes, render the only habitat that certain species have intolerable (as may be happening to phytoplankton), or merely force them off their former range into areas where they struggle, the unthinkable becomes predictable: we can expect the wholesale dislocation, disruption and even collapse of ecosystems that we depend upon, value, or otherwise take for granted.
Tomorrow: Trends show we're close to overflowing our carbon sinks. Find the entire series so far here.